vegan ice cream in bali
Published: 28-12-2016 - Last Edited: 12-08-2021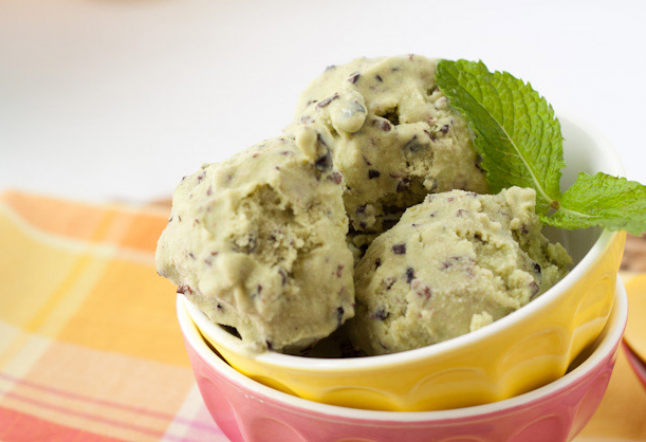 looking for vegan healthy treats in bali?
In Bali, I scream, you scream, we all scream for vegan ice cream… For many ice cream lovers out here in Bali, we often do find ourselves screaming to find a dairy-free option to satisfy our cravings.

While there are a time and place for sorbet, sometimes we just want to indulge in something rich and creamy. To help our ice cream lovers find a healthy, dairy and cruelty-free alternative, YOGI TIMES has gone around the island looking for the best vegan ice cream and found…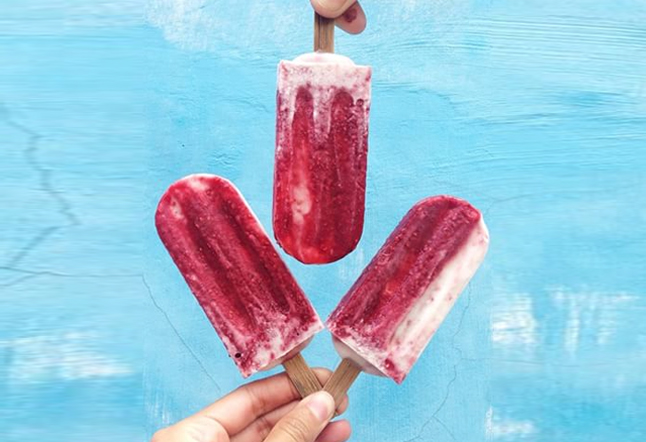 Mad Pops are some of the best vegan popsicles we've tried. From coconut coffee to key-lime pie, they have a variety of amazing flavors for everyone's palette. While we've enjoyed them all, we prefer the dark chocolate fudge and berry/coconut pops. Whether or not you're dairy free, Mad Pops are a must-try across Bali! Give them a try at one of the following locations or Mad Pops shop in Canggu (Jl. Pantai Batu Bolong No.48) or Seminyak (Jl. Kayu Aya No.48).
Seminyak
Canggu
The Lawn
Secret Spot: 2 locations : Jl Berawa and Jl Tanah barat #7
Uluwatu – Bukit
The Cashew Tree
Kellys Warung
Micks Place
Drifter Uluwatu
Buddha Soul (Uluwatu: on the Bukit)
Om Burger (Padang Padang beach, on the Bukit)
Ubud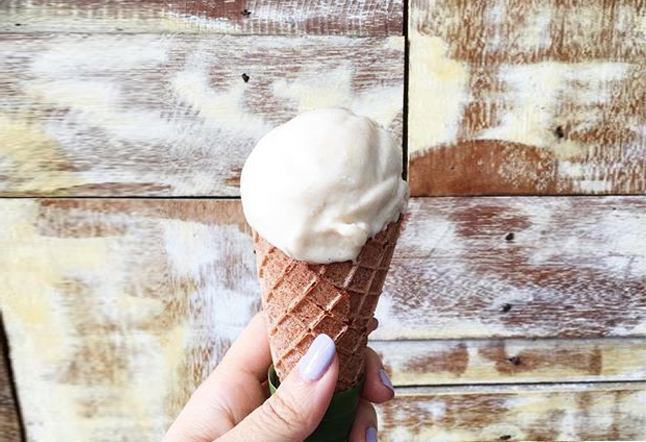 Kokolato vegan ice creams are the perfect guilt-free way to indulge your cravings. Made from coconut, they have dozens of delicious and unique flavors like red velvet, jamu, and smoky vanilla. Kokolato's vegan ice creams are full of super foods that give you an energy boost while satisfying your sweet tooth. 
Kokolato's shop on Jl. Dewi Sita in Ubud is open in Ubud, but don't worry if you aren't near Ubud- their vegan ice creams are still widely available in Bali at these locations below:
• Element (Penestanan)
• Down to Earth
• The Yoga Barn
• Nine Heaven (Jl. Raya Ubud just a 100 meters from Arjuna Statue)
• Vegan Warung
• F.R.E.A.K. COFFEE
• Dayu's Warung (Jl. Sugriwa, just one block over from Hanoman)
• Fussy Bird (Jl. Tirta Tawar)
• Kismet Restaurant
• AA Juicery + Cafe (Jl. Tirta Tawar next to the Botanical Garden) 
• Abe-do Warung (Organic Warung in Kutuh Kaja village, Ubud)
CANGGU
Alkaline Restaurant – You can find a wide variety of traditional and exotic homemade vegan ice cream. The flavors are strong and hold a true to the taste, like coffee, strawberry or tiramisu. We liked particularly the cooling traditional Banana Split, where you can choose three different scoops to be hugged by, a banana, all drizzled with vegan chocolate sauce and a strawberry flower on top!
Alkaline is located inside the Serenity Eco Guesthouse – Jalan Nelayan – Canggu
Secret Spot – Coconut Vegan Ice Cream to die for! It is the perfect refreshment if you are in search of something light and creamy, very rich in texture, yet leaves you feeling light afterward.
2 Locations: Jl. Pantai Berawa No.44 – Canggu. and Jl Batu Bolong.
GILI ISLANDS
• Kayu Café on Gili Trawangan.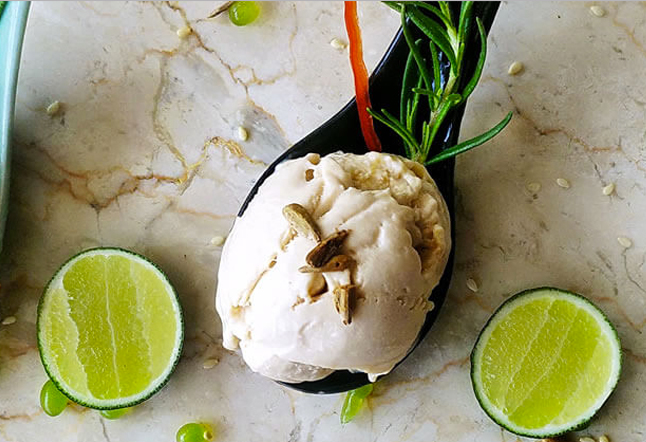 Taco Beach Grill in Seminyak makes their own vegan, dairy, and sugar-free ice cream in-house. We have not tried them yet so please give us some feedback at the bottom of this review. Jl. Kunti I No.8, Seminyak, t: +62.878.6163.2845 Open 8 to 11 pm. Watch, they do serve non-vegetarian options.

Serving all over the Canguu and Seminyak area, this new vegan, dairy free pops are something not to miss. Made with real fruit and unique flavors free from artificial flavoring, coloring, and preservatives.
For all vegan and non-vegan ice cream lovers in Bali: give some of these a try. You will satisfy your cravings in a healthier, dairy and cruelty-free bite! Let us know which you prefer in the comment section at the bottom of the page.
DENPASAR
Gelato Factory Bali: (Renon)
Has a chocolate Vegan option as well as fruits sorbets such as: Mango, Raspberry, Lemon, Durian, Strawberry.
T: +62-361-4744504
Jl. Raya Puputan, Panjer, Denpasar Sel., Kota Denpasar, Bali
If you would like to be added to our list of vegan ice cream in Bali, please contact us at info@yogitimes.com.
For more info on Bali's best spots for the modern yogi STAY | SPA | PLAY | EAT | SHOP | YOGA – Download our ULTIMATE BALI GUIDE for free.