bali is heaven for massages
Published: 16-04-2018 - Last Edited: 15-11-2022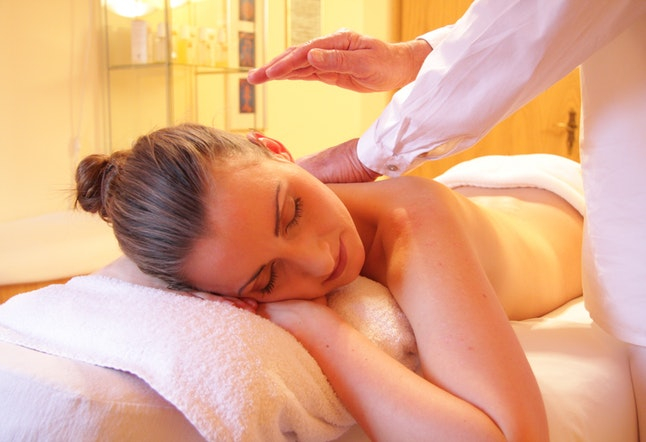 Bali is famous for its massages, and visiting a spa is one of the main attractions on the island. You can find great messages priced from 5 all the way up to 200 US dollars, but there are few special ones that you should not miss.
Creambath is pure bliss and it exists only in Indonesia. It is essentially a treatment for your hair with some wonderful bonuses. First, they wash your hair while massaging it, and then they apply a mixture of coconut or avocado (freshly prepared or in a cream) to your scalp and hair.
You can just sit back and allow yourself to be transported to heaven while getting a lengthy massage of scalp, neck, upper back and arms. It will make you feel special and put a smile on your face for sure. Look for a place that offers natural cream bath as sometimes the products being used are just generic hair mask brand.
Of course, you have to try the famous Balinese massage. It has the special technique of using the fingers and palm of the hand to change the pressure for ultimate pleasure and a relaxed state of mind. It will also send oxygen and energy through your entire body.
But if you want to step further go for a Boreh or Geothermal Spa. Boreh is a scrub made of special Balinese herbs and spices that are rubbed all over your body to produce a warm sensation. It is the curative treatment for headaches, chills and muscle aches.
As for the Geothermal Spa, you can combine a nice trip and spa indulgence as you will need to go to the far north of the island to find it.
A Thermal Spa is built around a hot spring that is formed from heated water from the earth's crust, and contains a high number of minerals with numerous healing benefits. You can get rid of the toxins from the body, improve body metabolism and increase blood flow to get new energy.
Banjar Hot Springs has sulphuric water, which is believed to cure skin disease. It spills from the mouths of some stone-carved 'naga' – mythical, dragon-like creatures – into three pools at a temperature of 37 degrees Celsius. They are located about 5 kilometers from the famous Lovina coast of North Bali. If you travel further to the west, there is the Banyuwedang Hot Springs inPemuteran, also a great choice as a healing spa.
For more info on Bali's best spots for the modern yogi STAY | SPA | PLAY | EAT | SHOP | YOGA – Download our ULTIMATE BALI GUIDE for free.
Read next >> yoga retreats in Bali