gluten free bali | where to eat
Published: 21-05-2022 - Last Edited: 18-09-2022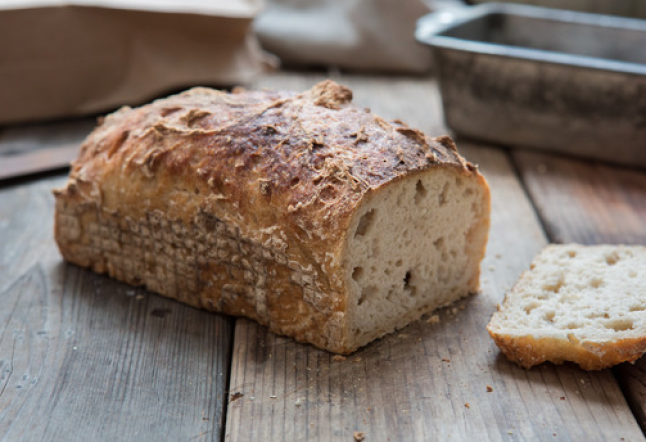 Being gluten free in Bali doesn't mean missing out on the tastes of this splendid island. As more westerners come and visit this remote area of the world, the need for gluten-free bread, snacks, and dishes has grown, and in recent years has resulted in a sort of gluten-free trend sweeping the shores of Bali.
Eating & traveling gluten free in bali
Many places have now begun to accommodate a wider spectrum of clientele, offering a range of gluten-free bread, crackers, raw desserts, and other various treats. Gluten-free is everywhere!
In support of coeliac or gluten intolerant yogis and yoginis on the go, YOGI TIMES' team of editors has traveled the island of Bali to find the places offering gluten-free options!
In addition, we've included a link to download an 'Indonesian Gluten-Free Travelcard', as a helpful tool for those traveling in Indonesia to inform their hotels/restaurants about their dietary requirements.
Indonesian Gluten-Free Travelcard.
Also Read>>> Where to buy yoga mats in Bali
Also Read>>> Where to buy yoga pants in Bali
Gluten Free Bali –
SEMINYAK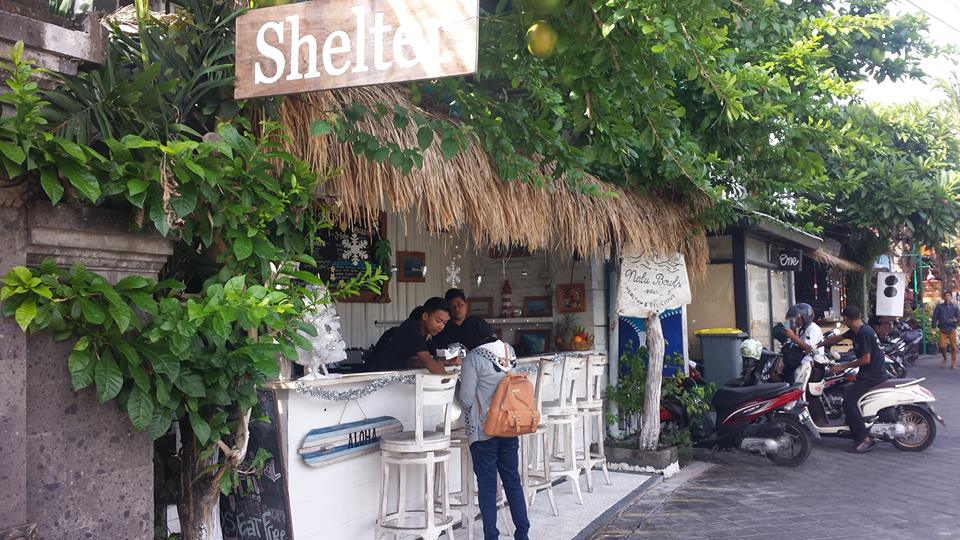 EARTH CAFE & MARKET – (permanently closed) (Jalan Oberoi) sells potato flour and gluten-free bread along with a wide range of organic and healthy raw treats. Pay a visit to their sister restaurant Zula (permanently closed) in Seminyak and Down to Earth Market and Restaurant in Ubud.
Earthcafe.com – Jalan Kayu Aya 99, (Oberoi), Seminyak, Bali T:+62.361.736645
MONSIEUR SPOON – French Bakery serving gluten-free desserts. Choice of Almond Raspberry, Apple crumble with red berries, Almond and Chocolate cakes. We hear that Gluten-free bread is on its way as well. Be prepared, it is coming.
Jl. Kayu Cendana no. 2 | Oberoi, 80361 – t: +62 878-6280-885
BIKU – If you can't wait to get your fix of gluten-free bread and desserts in Bali you may be happy to find some at Biku, a cozy tea lounge on Jalan Petitenget it will go well with your cup of chai tea. They get delivered every day by the nearby Oka's Bakery.
Jl. Raya Petitenget No. 888 Petitenget – T:+62 361 8570888
STARFISH BLOO – With a choice of buffet and a-la-carte menu as well as a wealth of traditional Indonesian food, gluten-free yogis will be spoiled for choice here. Gluten-free bread and a wide variety of dishes options.
Jl. Petitenget, Seminyak, Bali 80361, +623613000106
BALI DELI MARKET – Bali Deli is the expat's favorite supermarket in Seminyak and it has a few gluten-free snacks, such as Jarava gluten-free organic cookies (chocolate chips and coconut flavors) and gluten-free pasta (rice and quinoa flours)
Kunti 1, Seminyak, Kuta, Bali. Telephone: +62361-738-686
BALI BAKERY – Bali Bakery has one kind of gluten-free bread and not available in all of their locations. Call in to order your rice flour gluten-free bread.
Jl. Kayu Jati No.1 Seminyak Square, Bali T: +62.361.755.149
SARONG – Opened since 2008, Sarong is one of the top 5 restaurants in Asia and most sought after Asian cuisine dining establishment in Bali. Founding Chef Will Meyrick developed the concept and offers a completely gluten-free and also a vegetarian menu!
Jl. Petitenget No, 19 x, Kerobokan – Bali 80361 – T. +62 361 4737 809 – sarongbali.com

MAMASAN – New York-style restaurant in the heart of Seminyak, slick, modern, we love it. They also have a gluten-free and vegetarian menu just like their sister restaurant Sarong. A must go when in Bali.
Jl. Raya Kerobokan No. 135ӬBr. Taman, Bali.Ӭ T. +62 361 730436Ӭ mamasanbali.com
BLUE KARMA is a lifestyle resort in the heart of Seminyak. You will find a wide selection of gluten-free options starting with crepes, pancakes, bread, muffins, cashew nut cheese as well as raw fruit and vegetable smoothies (with all their enzymes, not heated by the blender).
All their laundry is cleaned with natural nuts! Yes, it is possible and finally, you will be able to find the live local coffee cold-pressed and freshly roasted from Kintamani: FREAK, a 100% arabica bean grown in the hills near Bedugul.
Jalan Raya Seminyak, Gang Bima No.2 Seminyak, Bali P: +62 361 737898
TACO BEACH GRILL – Taco Beach Grill offers freshly made gluten-free tacos made out of corn. They've recreated your Mexican favorites and designed their own Taco Beach originals in vibrant, colorful mixes of flavor and aroma. You can get your vegetarian options there as well.
Jl. Kunti 6, Seminyak, Bali. – T: +62.361.854.6262
THE DECK – Gluten-free bread and a few dishes on demand are available, including gluten-free pizza at The Deck, part of the Semara Resort & Spa Seminyak,
Jl.Petitenget. Telephone: T: +62.361.847.6661
Jalan Raya Seminyak, Gang Bima No.2 Seminyak, Bali. P: +62 361 737898

BINTANG – You will find a couple of gluten-free snacks and cereals at Bintang Supermarket in Seminyak, Bali.
Jl. Raya Seminyak No.17


LA LUCCIOLA – La Lucciola serves gluten-free bread for breakfast that is known to be delicious, along with a not to be forgotten gluten-free bruschetta.

Kaya Ayu Beach, Jalan Petitenget, Seminyak Tel: +62 361.730.838
CAFE PETITENGET – Getting known for their mouth-watering breakfast, Cafe Petitenget presents some serious gluten-free options such as the Petitenget omelet #2 (roast mushroom, grilled tomato, asparagus, goat's cheese, and spinach) served with gluten-free toasts.
Jalan Petitenget – No. 40X Seminyak, Badung, Bali, Indonesia 803611 – Tel: +62 361 4733054

THE SHELTER CAFÉ – With a menu centered around healthfood and nutritious, nourishing options, The Shelter Café has a wealth of gluten-free, vegan, and vegetarian options on the menu, such as the falafel wrap in a spinach tortilla. Situated on a breezy rooftop terrace above the Seminyak location of the notorious Nalu Bowls, The Shelter Café is a great place to chill out with good vibes, colorful, beach orientated decor, and great music.
2A Jalan Drupadi, Seminyak, Bali, 80361, 081337706471
Also Read>>> How much is a Yoga Class in Bali?
Gluten Free Bali –
UMALAS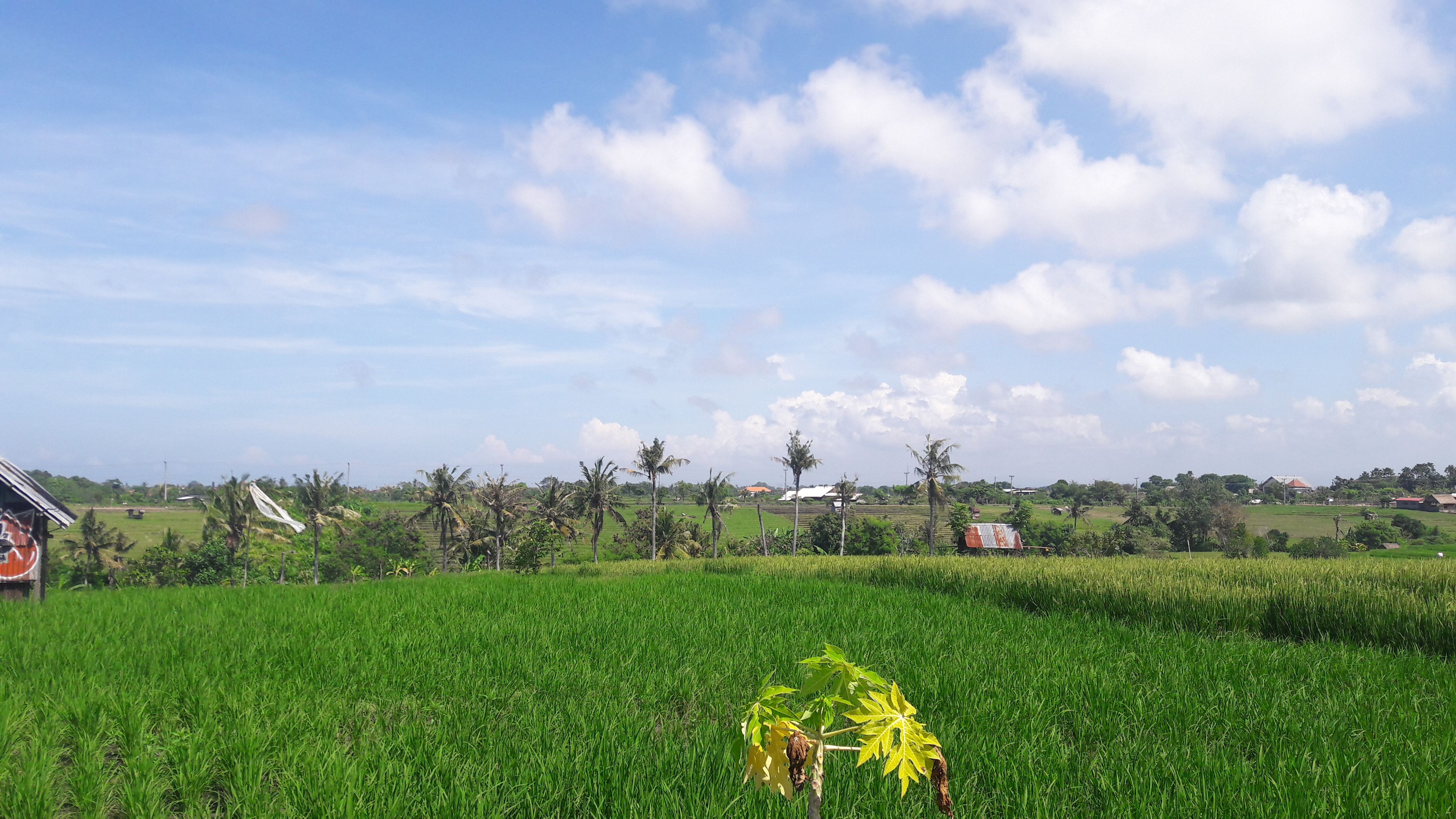 MONSIEUR SPOON – With three locations around Bali, this one is the original one, where it all started, a French Bakery serving gluten-free deserts. Choice of Almond Raspberry, Apple crumble with red berries, Almond and also Chocolate cakes.
Jl. Umalas II, Kerobokan – t: 0878-6280-8859
Gluten Free Bali –
CANGGU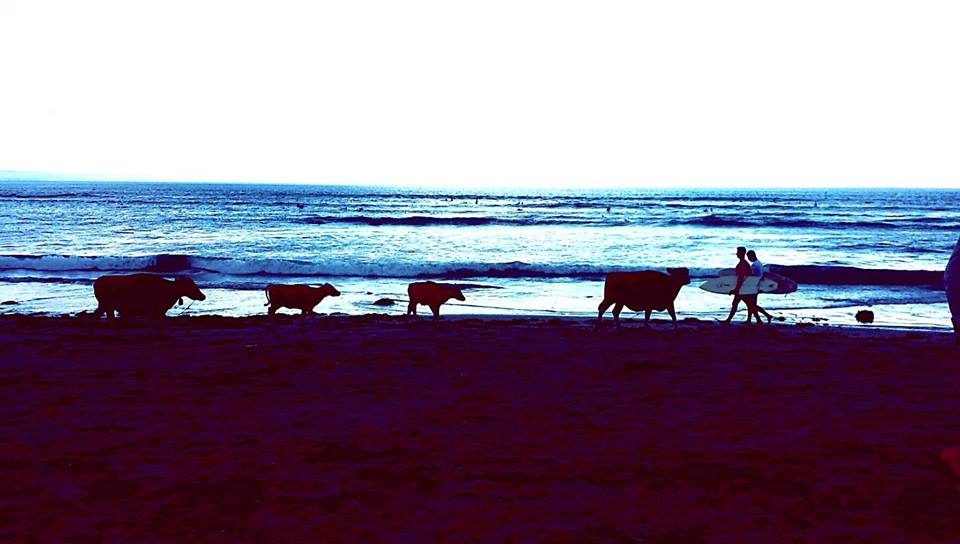 Opened Summer 2018, owned by dynamic entrepreneur Babak, you will find two really healthy homemade gluten-free bread and a wide selection of cakes and cookies.
Jl. Raya Semat, Tibubeneng, Kuta Utara.
+62.812.1547.117
LIVING FOOD LAB (Permanently closed)
A new kid on the block in Canggu, this sophisticated raw restaurant owned by the vibrant Finnish couple Paulina & Arthur offering plenty of delicious raw delicatessen and gluten-free options.
No 8, Canggu Square units 12-13, Jl. Pantai Berawa, Canggu.
+ 62 811-3801-958
AMAMI
The first 100% vegan Italian restaurant in Bali. This lovely and homy place is owned by an Italian couple who is passionate about tasty and healthy cuisine. Together they have created a variation of the typical Italian dishes, giving them a gluten-free, vegan, and healthy twist.
Try their pumpkin/cassava crust pizza with vegan burrata and homemade tomato sauce. Gluten-free gnocchis are also a must-try. Perfect too for an afternoon tea time with a selection of gluten-free cookies that taste just like the one you want to eat when craving a cookie!
Jalan Raya Pantai berawa 43, Canggu -Denpasar, Bali, Indonesia
amami

This is where you satisfy your craving for delicious homemade gluten-free pasta (fettuccine and ravioli) to either enjoy on the spot or to take home to cook yourself from their Deli at Via Emilia. Located just before the Police Cabana on the left-hand side, coming from the North – before the always busy, jammed crossroad). Mamamia, don't forget to get their homemade pasta sauce as well!
Open from 8.30 am to 9.30 pm Every Day except Sunday- Jl. Raya Canggu No.5 – (0361) 9074942
OKA'S BAKERY – Oka's Bakery bakes daily your gluten-free bread and can provide wholesale as well. Three choices are spinach – potatoes and sweet potato, and one version of rice bread and they are all really delicious!
Jalan Pantai Batu Bolong #27, Canggu – T: +62.361.844.5357.
MADE'S BAKERY: Have you tried banana flour? At Made's Bakery, you will be in a haven of gluten-free delicatessen, discovering alternative regular pastries (they do have butter, eggs, and cream) and
Jl Batu Bolong 41. t: +62.821.44979307
FINNS RECREATION CLUB & FINSS BEACH CLUB Serves delicious soft gluten-free vegetarian tacos made out of Kasava flower. Try them if you get invited to the club or if you are a member! You can also order a gluten-free loaf of bread the day before and they will bake it for you.
Jl Pantai Berawa – Banjar Tegal Gundul. t: 0361-8483939
CANGGU STATION (near the Finns Recreation Club Club & Living Food Lab Restaurant) – You will find some yummy gluten-free cookies at the Canggu Deli just across from Starbucks Canggu. The brand name is JAVARA, and they are in the cookie section. Jarava gluten-free organic cookies have a low glycemic index (coconut, rice cracker and chocolate chip. non-GMO, msg free)
JL Pantai Berawa – Banjar Tegal Gundul – Canggu
PEPITO MARKET Has a whole shelf of Organic products, you will find some Gluten-free flour, bread, and snacks.

Jl. Raya Canggu – T:0853-3339-9428

BETEL NUT CAFE (CLOSED) – in Canggu serves gluten-free bread for breakfast (baked freshly in the OKA's Bakery down the street), you may be lucky to get some at lunch or dinner if the day was slow.
Jl Batu Bolong 60, Canggu, Bali 80361 – T: +6282146807233
MOTION FITNESS – Has delicious Veggie Burgers with Gluten-free bread from Oka's Bakery mentioned above. Try their salads and vegan desserts, personally, we liked the chocolate zucchini small cakes…. yummy.
Jl Pantai, Batu Bolong #69 B – t: 08113999411
CAFÉ VIDA – Café Vida's menu is as versatile and healthy as it is tasty, everything from tailor-made coconut-milk lattés to gluten-free toasts and salads. Definitely yum. Definitely healthy and very well priced. We LOVE IT.
38a Jl Batu Bolong, Canggu, Bali – 80361, Indonesia T: +62.813-3988-6864
MONSIEUR SPOON – French Bakery serving gluten-free deserts. Choice of Almond Raspberry, Apple crumble with red berries, Almond and also Chocolate cakes. We hear that gluten-free bread is on its way as well. Be prepared, it is coming. Jl Pantai Batu Bolong no. 55 – t: 0878-6280-8859
MILK & MADU has plenty of dishes with Gluten-free options as well a delicious GF pizzas (fresh from the oven).!!
Gluten Free Bali –

KEROBOKAN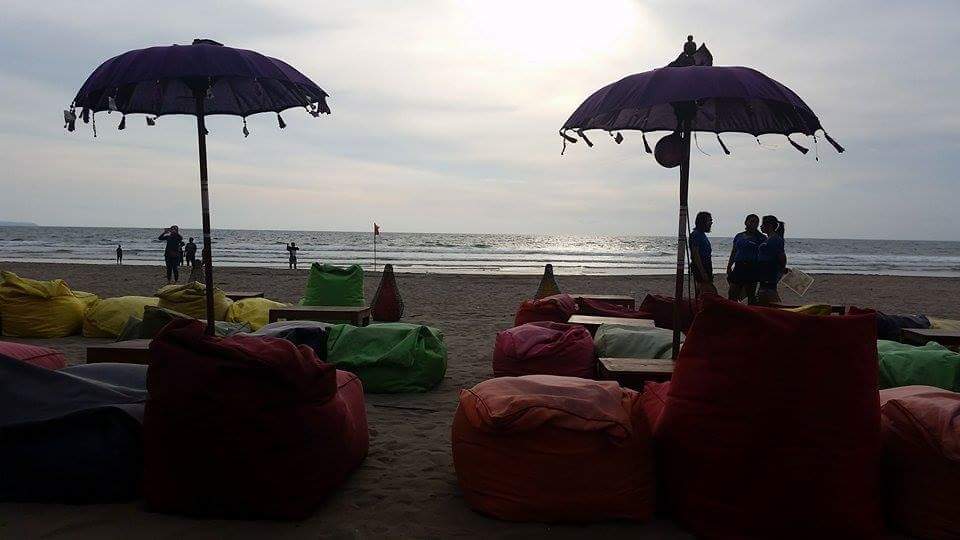 BAPAK BAKERY – offers gluten-free bread but has to be ordered in advance. The bakery is in Kerobokan between Lio Square and the (un)famous Bali Prison.
Jalan Mertha Agung Gang. Madusari No. 76 – T: +62.361.735.225. FB Page.

LA RUSTICA CUCINA ITALIANA has a tasty gluten-free pizza! YES, Pizza's, indulge! You can even order for delivery!
Jl Batu Belig 1 | +62 361 4737812: [email protected] Find them on FB here.


BALI BUDA – Bali Buddha has four locations in Bali, where you will find gluten-free bread: in Kerobokan, Uluwatu, Sanur, and Ubud. They offer red rice bread (made with yeast, butter, milk, organic eggs), rye bread (wheat-free bread but not gluten-free, it just has less gluten). The sunshine loaf is entirely gluten-free (brown rice flour, linseed sunflower, and almond flour, sesame seeds, eggs, yeast, and sea salt.) Try their delicious selection of oven-baked gluten-free pizzas and the Raw Pizza Crackers with avocado. Switch to Raw flax seeds crackers and almond buns for your tofu or bean burgers.
SARONG – Brainchild of the renowned street-food chef Will Meyrick, who is also behind the delights of Mamasan, Sarong in Kerobokan, is a combination of culinary street-food delights from around South East Asia, without the mystery meat or roadside fumes to taint the tastebuds!
Jl. Petitenget No. 19 x Kerobokan, Bali 80361, Indonesia, +6281236343386
Gluten Free Bali –

LEGIAN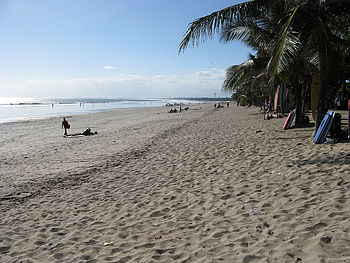 SEASIDE RESTAURANT– With the menu renewed every 3 months and an owner who personally tests each dish, gluten-free yogis will be sure to find something for them here!
Jl. Pantai Arjuna No. 18, Double Six Legian Kaja, Legian, Bali, [email protected]
COCOON BEACH CLUB – For a gluten-free dinner, sunset and cocktail combo experience, Cocoon Beach Club in Legian.
Jl Double Six No.66 Blue Ocean Boulevard, +62 361 731266
KUTA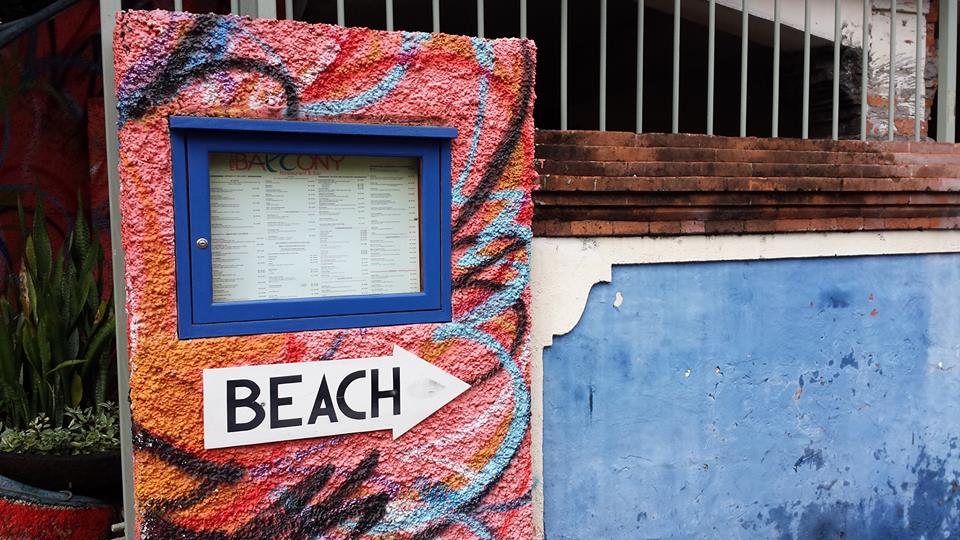 DIJON – You can find rice flour bread at DIJON Bali Catering, Cafe, but call first to make sure they have stock.
Kuta Poleng Mall – Blok A1-2, Jl. Setiabudhi Kuta, Bali. T: +62-361-759-636

Hard Rock Hotel can accommodate any traveler with special requests; they will get your gluten-free bread ready if you ask the staff in advance.
POPPIES – This chain of hotel rooms, cottages, and gardens have updated their menu to include a variety of gluten-free options, and have made a point of accommodating coeliac clients with the utmost comfort. 3 locations in Bali.
Poppies Lane 1 – South end of Jalan Legian, Kuta, close to Bemo Corner,
Poppies Bali, P.O. Box 3378, Denpasar 80033 Bali, Indonesia.
Tel: +62 361 751059
Also Read>>> Ashtanga Yoga Bali
Gluten Free Bali – SANUR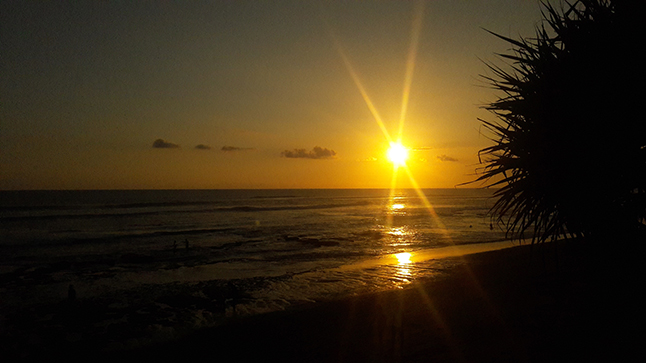 MANIK ORGANIC – (PERMANENTLY CLOSED) You will enjoy a vegan and gluten-free nasi campur – rice flour bread -maccaron cookies made with almond, sugar, coconut, chocolate chips – cassava chips made of a sort of large potato, banana chips, breadfruits.
Jl. Danau Tamblingan 85, Sanur, Bali. – T: +62.361 270186 [email protected]
UBUD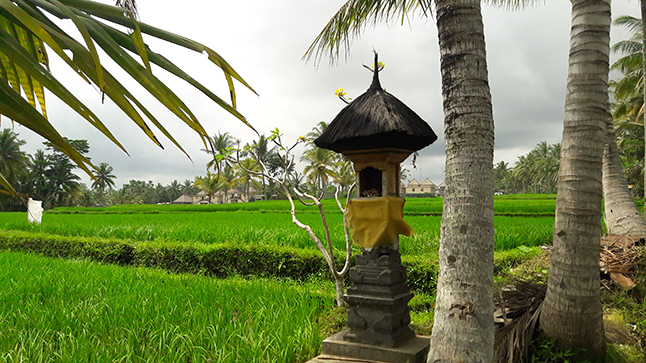 DOWN TO EARTH (Permanently Closed) – They have chapati bread, which is vegan and wheat-free. Also, a large selection of vegan, gluten-free and raw onion crackers, rice, spelt buckwheat flour, rye and spelt bread, spelt burrito, brown rice potato flour.
Down to Earth – Jl Guatama Selatan (Off Jl Hanuman) – Tel: 0361 783 5545
THE PIE LADY
A great selection of homemade pies from (potato, leek, cheddar) – (Indian potato & spinach) or (Morrocan vegetable), etc. many choices all available gluten-free if your order them in advance for a meal or a catering.
Ubud – Tel: 089614407117 – thepieladybali.com
COMO SHAMBALA – They offer the "Shambala menu," which has many gluten-free options, bread and desserts.

Jalan Raya Sanggingan, Banjar Lungsiakan, Kedewatan. +62 361 972448 – comohotels.com/umaubud – [email protected]
ALCHEMY – Alchemy, Ubud's raw hub has quite a few options; their cumin flatbread is raw, vegan, and gluten-free, made with Almonds and oats. They have gluten-free cakes, brownies, and energy bars. They also sell "pizza crackers," made with flax seeds, almonds, and herb so completely raw, vegan, and gluten-free. Available by order one day in advance is their Almond Bread, made with psyllium husk and almonds. They don't use wheat at all, so most everything is gluten-free. There are a few exceptions; Their onion bread contains Nama Shoyu, which contains a small amount of wheat.
Tel: +62 (361) 971-981 – [email protected]

THE ALILA UBUD – The Alila Ubud has gluten-free bread as well as other dishes, ask, and they grant your wish!
Desa Melinggih Kelod, Payangan, Bali. T: +62.361.975.963
KUE – Kué bakes its own artisan gluten-free bread made with rice flour and available by order one day in advance. The food has no additives, flavor enhancers, or artificial ingredients; they use rye and rice flour with their wild yeast starters. It's gluten-free but not vegan (contains egg) –
Jl Raya Ubud, Bali. T: +62361-975-249. email.
INDUS RESTAURANT, Jl Raya, Sanggingan, Ubud +62.361.977.684
Gluten Free Bali – NUSA DUA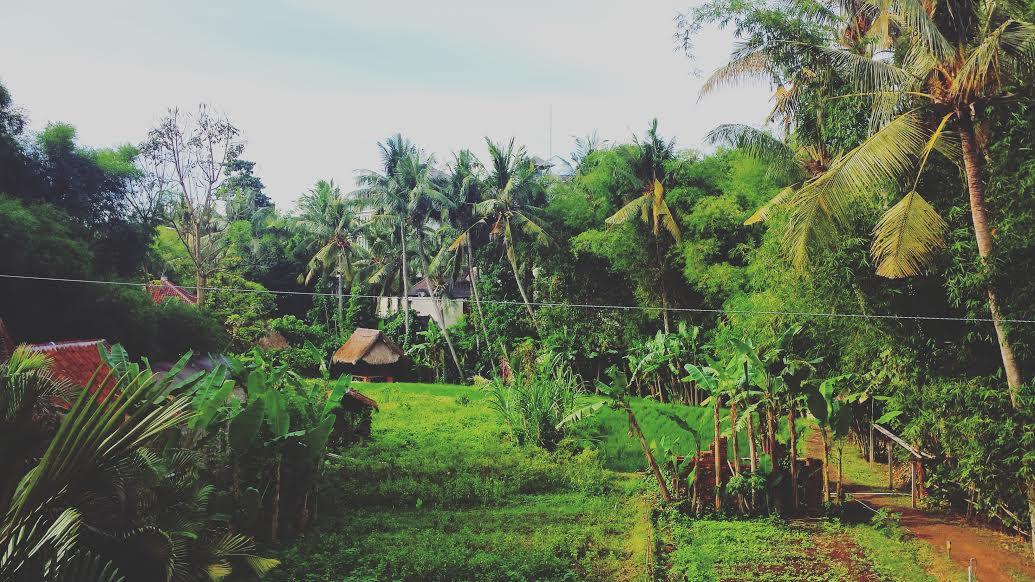 MULIA HOTEL – The Café at Hotel Mulia has a gluten-free option on their five or so international buffets with their rice flour bread, ask for it at one of the food counters. 0361- 3027777.
CANDIDASA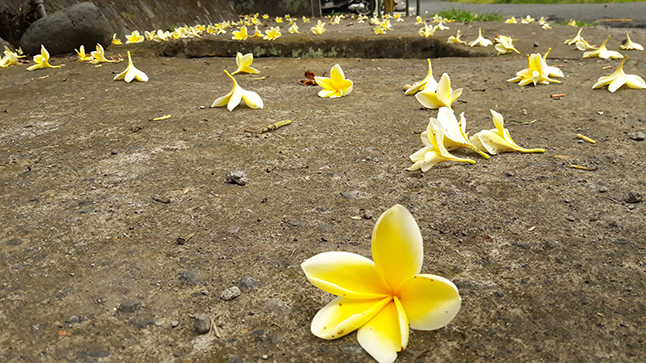 ALiLA MANGGIS – Make it one of your weekend getaways to Candidasa and stay at the breathtaking ALiLA Manggis. Call them in advance and let them know you are coming for breakfast, lunch or dinner, the head chef will be delighted to accommodate your need for gluten-free dishes; they have delicious and inventive options to wake-up your palate.
ALiLA Manggis – Desa Buitan, Manggis – Karangasem, Bali 80871 – P : +62 363 410 11
Gluten Free Bali – ULUWATU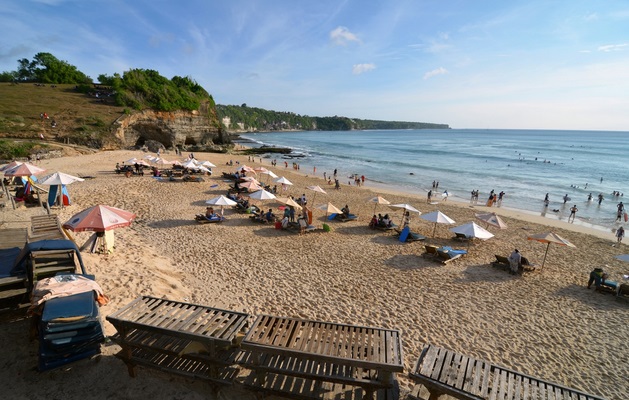 THE CASHEW TREE – A day at Bingin' needn't leave you hungry, this beautifully located and yummy menu catering for all, including kids! Gluten-free and vegan/vegetarian are available. Relax without the hustle of Kuta and Seminyak, and enjoy delicious, healthy meals.
Jl. Pantai Bingin, Uluwatu/Pecatu, +62 813 5321 8157
KELLY'S WARUNG – Tasty gluten-free meals with a beach view and breeze! Kelly's Warung at Bingin' Beach will deliver every time.
Jl Pantai Bingin, Bingin Beach, +62 813 3705 8284
NOTES: If you happen to take a little flight to Jakarta while on your vacation, don't miss beyondtreats.com, a bakeshop offering vegan, gluten-free baked goods and alternatives to refined sugar goodies. 021 450 0201
If you know of other places to be included in this gluten-free bread in Bali article, please contact us.
For more info on Bali's best spots for the modern yogi STAY | SPA | PLAY | EAT | SHOP | YOGA – Download our ULTIMATE BALI GUIDE for free
Also read Health food stores in Bali