sarong
Published: 07-01-2013 - Last Edited: 12-08-2021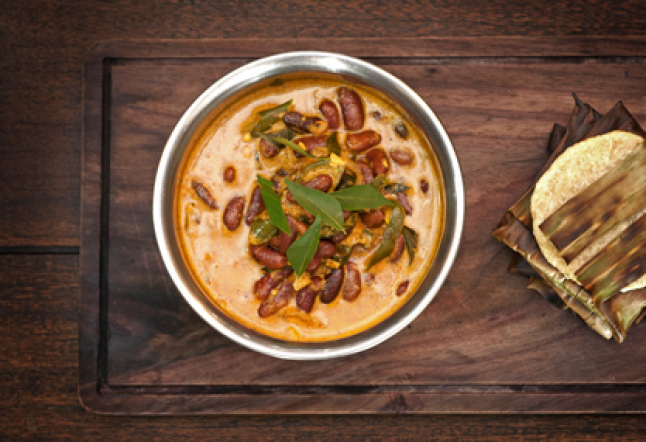 Sarong had a very strong arrival on the Bali restaurant scene. It quickly established itself as one of the must experience while in Bali culinary destinations. It opened in 2008 and was placed in the top five best Asian restaurants in 2011 by The Singapore World Gourmet Summit. Sarong is discretely nestled on the up-and-coming street – Jalan Pettienget – where many of the newest shops and resorts are setting grounds.
The soft and classy atmosphere, warm colors, and open-air environment all set the tone for a romantic night out. The ambiance is calm yet lively; a lounge and wooden bar guard the entrance where people are invited to enjoy their drinks (try the Coconut Passion fruit & Pineapple) before being seated.
Will Meyrick is the co-founder and Executive Chef behind the Sarong Group, which includes the sister restaurant Mama San. In his experience as a restaurateur in Pacific Asia, he has cultivated his passion for sharing street vendors' food recipes that he discovered and learned on the road during his many travels. At Sarong, he offers an exquisite setting to dive into the culinary voyage of Indonesian, Indian, and Asian food. Will's collection of various recipes is what he calls "Cuisine Culture:" a way to bring different cultures together through the language of food. Flavors, spices, and presentation play an important role in every dish at Sarong.
The menu is extensive with something for the traditional to the most adventurous diner. Upon request, an entirely gluten-free and vegetarian menu can be presented to you. The excellent customer service will accommodate to any of your needs on the spot. The divine selection of Dhals is a must. The Red Bean Dahl, from Sri Lanka, is a favorite. Two other notable mentions on the menu are the Apple Eggplant Curry, also a recipe from Sri Lanka, and the Betel Leaf, a well-known Indonesian dish.
An evening at Sarong will take you on a journey into the heart of Asia and leave you with the intense desire to return to this culinary delight of vegetarian options before leaving the island.

For more info on Bali's best spots for the modern yogi STAY | SPA | PLAY | EAT | SHOP | YOGA – Download our ULTIMATE BALI GUIDE for free.

* The restaurant is open only for dinner, and it is recommended to book in advance.