strongbody apparel
Published: 10-07-2018 - Last Edited: 19-08-2021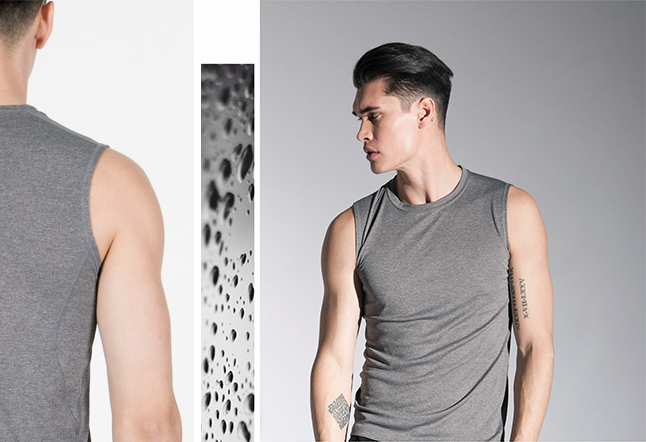 When shopping for yoga clothes, it's easy to get caught up in the bold prints and bright colours. And while these fun and colourful clothes have their place, sometimes we lose sight of what really matters: functionality.
Strongbody Apparel gets this. Their minimalist activewear for both men and women is sleek, durable, and made with quality materials. Fusing innovative performance technologies with a refined and engineered construction, Strongbody Apparel designs their clothing with athletes in mind.
Each of their fabrics undergoes their Nanoelite+ treatment, the main component of which is chitin, a fibrous substance that is the cellular building block of crustacean shells. As a result, Strongbody Apparel has sweat-wicking properties, is odor resistant, and will keep you smelling fresh—ideal for yogis, athletes, and anyone who needs clothes that can accommodate their active lifestyles.
The Quantum Tank is no exception. With a clean, simple design and athletic cut, this tank is practical, stylishly understated, and can withstand even the sweatiest yoga session. It's lightweight, breathable, and comfortable, without losing its crisp, classic look and feel.
Simple and elegant, Strongbody Apparel has unisex appeal—which is refreshing in a world of yoga clothes and other styles of athletic wear that are geared predominantly (even exclusively) towards women. As a company that values hard work, innovation, and quality over quantity, Strongbody Apparel has so far succeeded in its mission to create quality clothing that incorporates cutting-edge technology with classic, yet contemporary styles.