finding serenity & yoga on gili air
Published: 25-05-2013 - Last Edited: 09-11-2022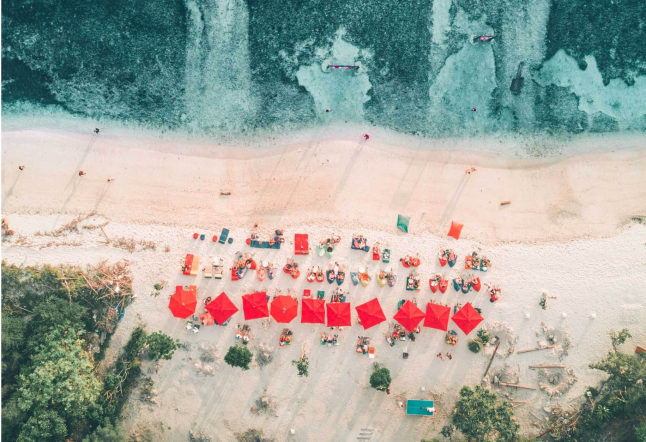 For visitors to the Bali area, Gili Air is like a vacation from your vacation. One of three Gili Islands off the coast of Lombok, it's just a short hop from Bali. There are no motorized vehicles here, so tourists and locals alike can choose between going it on foot, on a bicycle, or – for heavier loads – flagging down a horse-drawn cart.
Gili Air easily lends itself to walking. It takes only 2 hours to stroll the perimeter of the whole island, and footpaths snake all through the interior.
The scenery from the beaches of Gili Air is breathtaking, with the mountains of Lombok coming up over the horizon. The sand and corral beaches all are very clean and well-kept, and the water is a crystal-clear turquoise. You'll instantly notice that the pace here is slow and laid back.
Be careful– it's easy for days to slip into weeks here, and many visitors end up staying far longer than expected!
>> Also Read: Gili Meno
>> Also Read: Mao Meno
EAT
Healthy eating is slightly more of a challenge on Gili Air than it is in Bali, as all food is brought by boat from Lombok. But don't fret: YOGI TIMES has scoured the island for delicious, fresh meals at beach cafes and local warungs further inland.
Warung Muslim – It may not win any prizes for decor, but the fantastic fresh cooking will keep you coming back for more. This down-home kitchen serves up tasty rice pockets – For just IDR10,000, you can get a hearty meal of steamed rice, stir-fried veggies, tofu, tempeh, peanuts, and spicy coconut. All wrapped in a tidy paper bag to takeaway. The perfect $1 lunch! Follow the path towards Scallywag's Mango Retreat, the Warung Muslim is about 500m further back in the village. Open 10 am to 8 pm.
Chill-out Cafe – Friendly staff, and a laid-back, romantic beach location. Grab a seat by the surf, or relax in a beruga (gazebo) with a view of the water. Plenty of great vegetarian meals on the menu. Try the veggie curry with tofu or tempeh (IDR 40,000, the veggie burger with thick hand-cut chips (IDR 45,000), or a fresh fruit smoothie (from IDR 15,000). Chill-out does not use MSG. Their cooks manage to pack the food with flavor, chemical-free.
Gili Air Santay – Another water-front restaurant, with vegan options for many of their dishes. Just ask the waitstaff! The Pad Thai with Tofu is chock-full of fresh veggies (IDR 35,000). They also make the best Indian Chai tea around.
Scallywags Organic Beach Club – A favorite hang-out on Gili Air, partly due to the gorgeous beach location and also to the decent free WiFi. Scallywags has a nice selection of fresh juices – including healthy faves like beet, carrot, and ginger – made with no added sugar. Their house goat cheese salad is a must-try.
Keep an eye open for fruit vendors – ladies carrying baskets on their heads are easy to find near the harbor. They sell fresh and very affordable local fruits such as snakefruit, lychee, mangoes, and mangosteen. A great way to try something new, support a local farmer and get your vitamins and antioxidants.
STAY
The rule of thumb for booking accommodations on Gili Air is: negotiate! Far lower rates can be had by showing up and bargaining, rather than booking online. Clean, comfy rooms are available from IDR 100,000, with rates higher in the peak season from July through September. Breakfast is usually included.
Coconut Cottages – Cozy, private bungalows, in a lovely garden setting with coconut and frangipani trees, each with its own veranda and hammock. Located a few hundred yards from the main drag, and set back from the beach- close enough to walk, but far enough away for some quiet and privacy. From IDR 300,000.
The Beach Club – A more upscale alternative. The location is perfect– a short distance from the harbor, facing Lombok, with a lovely, sandy clean beach and comfortable entry to the water. There are lounges and huge pillows on the beach where you can have a nap or relax, or enjoy one of the regular Movie Nights. The hotel also has a bar/restaurant serving Western and Indonesian fare. The bungalows are some of the best on Gili Air. Nestled in a pretty landscaped garden, rooms are new, with a comfortable bed, safe box, and A/C. The bathroom is outdoors, very clean with fresh hot and cold water. From IDR 650,000.
Orong Villages –  Clean, cheerful bungalows on this beachfront property on the east side of the island. Outdoor showers, AC, patio with hammock, and a delicious breakfast served by friendly, helpful staff. From IDR 300,000 – orongvillages.wordpress.com
PLAY
When you need to stretch your weary, well-traveled body or get your Om on, stop by H2O Yoga and Meditation Centre. H2O is owned and managed by Bindu, a friendly and well-traveled Australian yoga & meditation teacher. The Centre is just a few hundred yards from the beach.
As soon as you step through the front gates, you are drawn into the calming energy of the open-air yoga shala. Daily hatha/vinyasa yoga and meditation classes are open to students of all levels and abilities. Chi Kung classes and Reiki sessions are also on the schedule. You can drop in for a single class (IDR 100,000) or buy a discounted class card to share with friends.
The Centre also offers private and shared accommodation is clean, cozy bungalows. Retreats, Workshops, and Yoga Teacher Training Certification courses are held regularly – h2oyogaandmeditation.com
Stand-up Paddleboarding (SUP) is a fast-growing watersport, and this fun way to cruise the waters and get a great workout has made it to Gili Air. Gili Kite Surf, which opened in May 2013, is run by Stefano, who has a well-deserved reputation as a kind, knowledgeable and professional. Their office is located on the northwest side of Gili Air, next to Matahari Bungalows.
They offer SUP lessons, rental, and freeboard delivery to your accomodation on Gili Air. Lessons from IDR100,000 with discounts for groups of 3 or more – gilikitesurf.com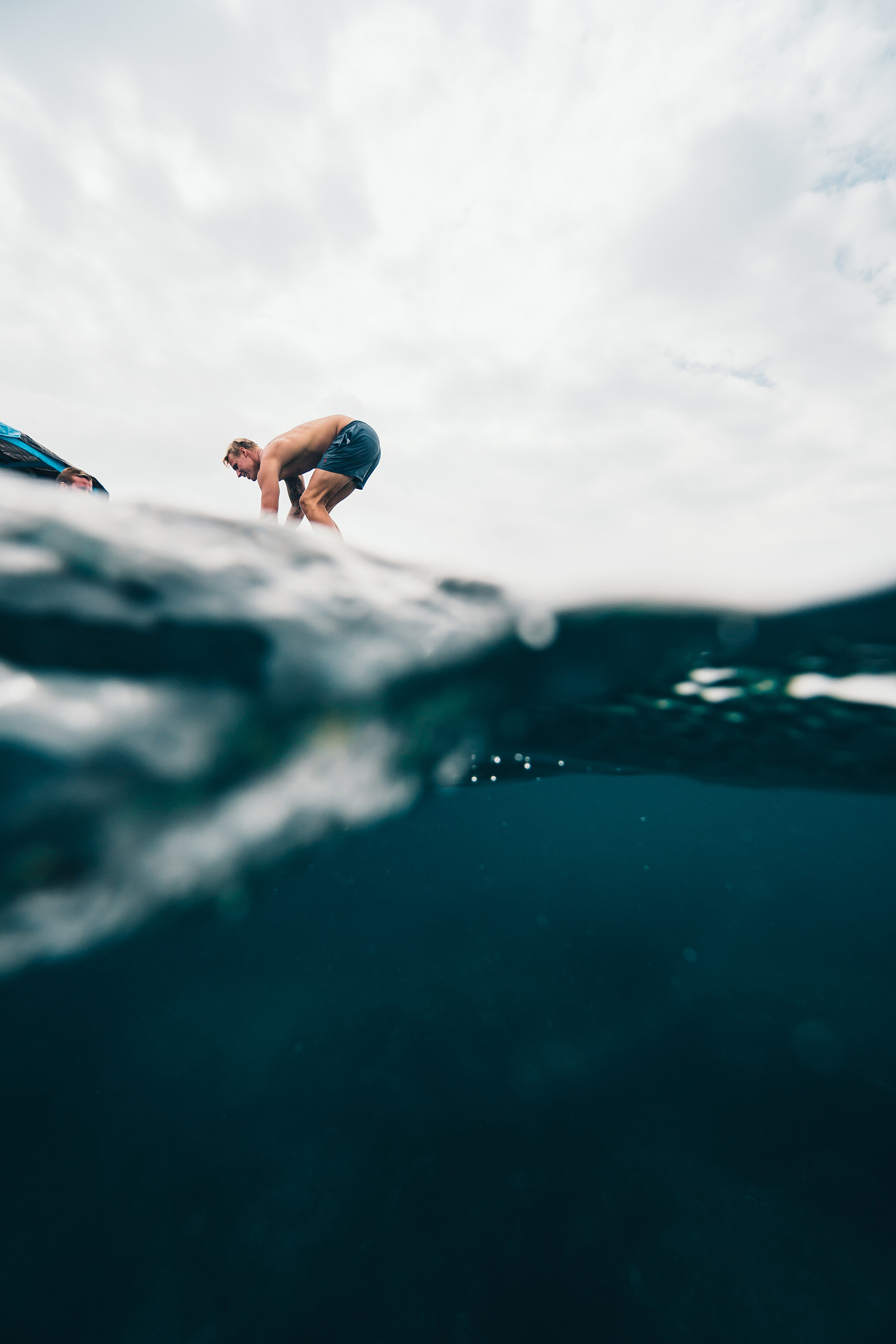 Excellent snorkeling can be enjoyed right off the beaches. The visibility is superb, and you're very likely to run into a turtle and even spot some dolphins. Masks and fins can be rented at any of the cafes and shops along the beach. The best spots to take a dip are the stretches of beach in front of Chill-out and the Satu Tiga Resort.
All in all, Gili Air is a lovely hideout where you can completely unwind and find true serenity.
For more info on Bali's best spots for the modern yogi STAY | SPA | PLAY | EAT | SHOP | YOGA – Download our ULTIMATE BALI GUIDE for free.
Read next >> yoga in brussels