join a 3-day self-healing online retreat
Published: 12-08-2020 - Last Edited: 03-10-2022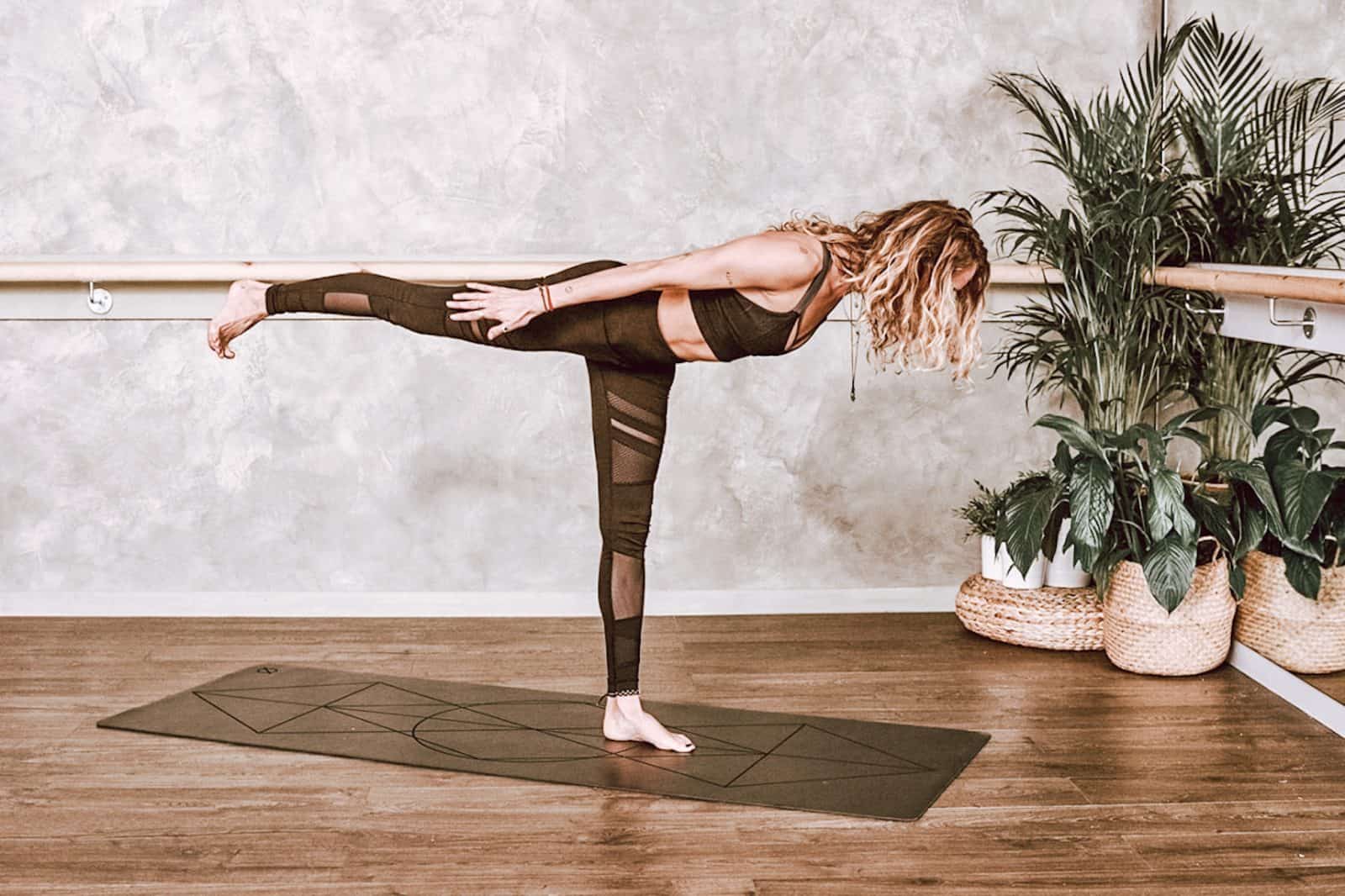 You don't need to travel to the other end of the world to go on an inner journey.
Your yoga retreat got canceled this year because of COVID-19, now what? These three yoga teachers created a holistic 3-day online retreat that you can join from the comfort of your home. By the end of it, you will have learned how to integrate self-healing mindfulness in your daily life, how to practice yoga off the mat, and how to build a Sadhana (spiritual practice) at home.
Join the first Namastay Home Retreat & secure your spot at 150 USD for now!

Dates: Friday to Sunday, the 21st of August until the 23rd of August 2020.
What to expect
The 3-day retreat on the topic of self-healing is structured into three essential parts: day one will be dedicated to self-awareness, day two to self-love, and day three to self-care. When joining the Namastay Home Retreat, you get access to a dedicated platform where you receive ­– on a daily basis – two guided meditations, two yoga classes, one mindfulness talk, and a live Zoom call to tune in with the community.
You also receive an Ayurvedic meal plan and a beautifully designed digital workbook with guidelines, recommended books, home activities, journaling and creative tasks, music playlists, and tips on how to create the ideal conditions in your home to get the most beneficial retreat experience.
And because yoga is not only about the asanas, you will explore other holistic methods for well-being such as Meditation, Traditional Chinese Medicine, Ayurveda, Mindfulness, Psychology, and Art Therapy.
What's included
6x Yoga Classes (pre-recorded)
6x Guided Meditations (pre-recorded)
3x Mindfulness Talks (pre-recorded)
3x Zoom Calls (daily live call with the community)
1x Digital Workbook (PDF)
1x Ayurvedic Mealplan (PDF, all vegan & glutenfree)
Who is the retreat for
Anyone who is not able to travel for a yoga retreat.
Anyone who wants to get away from his or her busy and hectic life but doesn't have enough time or money.
Anyone who wants to rejuvenate and find his or her inner peace without leaving his or her home/comfort zone (suitable for introverts).
Anyone who wants to reconnect to themselves.
Anyone who is conscious about sustainability and who doesn't want to take flights for short-term retreats.
Anyone who needs to reset, regardless of his or her yoga experience (suitable for both beginners & advanced yogis).
About Namaste Home Retreat

Founded by three (partly Bali based) yoga teachers, Namastay Home Retreat is a fully online retreat experience, allowing modern yogis to enjoy a holistic yoga retreat, from the comfort of their home. Namastay Home Retreat makes it accessible to (re)treat yourself anytime and anywhere in a sustainable and affordable way. Whether you can't travel to a paradise retreat location due to the current travel restrictions, or for environmental reasons ("flygskam" – or flight-shame), Namastay Home Retreat offers an experience that adapts to your values and travel capabilities.
"We founded Namastay Home Retreat in a time when we were asked to stay home due to COVID-19. Despite the global lockdown, we wanted to continue sharing mindfulness and holistic yoga practices that helped us personally to cope with this exceptional situation. We noticed that people in our surroundings were having difficulties in dealing with the uncertainties, and we wanted to give them an opportunity to embark on a healing inner journey. That's how the claim STAY HOME became NamaSTAY HOME Retreat."
–– Pritha Maheswari, Brigitta Sasya, and Paulina Kulczycki (Founders of Namastay Home Retreat)
In essence
After a conventional retreat, your bubble may burst the moment you get back home. With Namastay Home Retreat you can build long-lasting mindfulness, starting from your own space. Because you don't need to travel to the other end of the world to go on an inner journey.
Have a look into the FREE MINI MASTERCLASS from Namastay Home Retreat about "Homemade Ayurvedic Facemasks For Each Dosha" and/or book your online 3- day retreat here
You also might like this article: 7 reasons why a yoga retreat can transform your life