an elevated dining experience
A Blend of Nature and Comfort
It's easy to lose track of time as you dine amidst the treetops and watch the chef orchestrate his team of cooks. The staff, with their ever-present smiles, add to the warmth of the place, ensuring every guest feels right at home.
A bit about the Chef
Shelter was founded by Chef Stephen Moore, a British-born chef with over 20 years of experience in the culinary industry. Moore has worked in some of the world's best fine dining restaurants, hotels, and resorts, including Rockpool in Sydney, Park Hyatt in Canberra, and El can raco de Can Fabes in Barcelona.
Moore is known for his creative and innovative approach to cooking. He uses fresh, ethically sourced ingredients to create dishes that are both delicious and visually appealing.

Local farmers ensure that Moore's restaurant has a minimal impact on the environment.
Moore's dedication to sustainability and ethical sourcing has also earned him praise from diners and industry professionals alike.

Shelter has been praised by critics for its excellent food, impeccable service, and warm and inviting atmosphere.
In addition to his work at Shelter, Moore is co-owner of the Shelter Group, which operates a number of other restaurants and bars in Bali.

Moore is a passionate advocate for the Bali culinary scene, and he is committed to promoting the island's unique and diverse cuisine.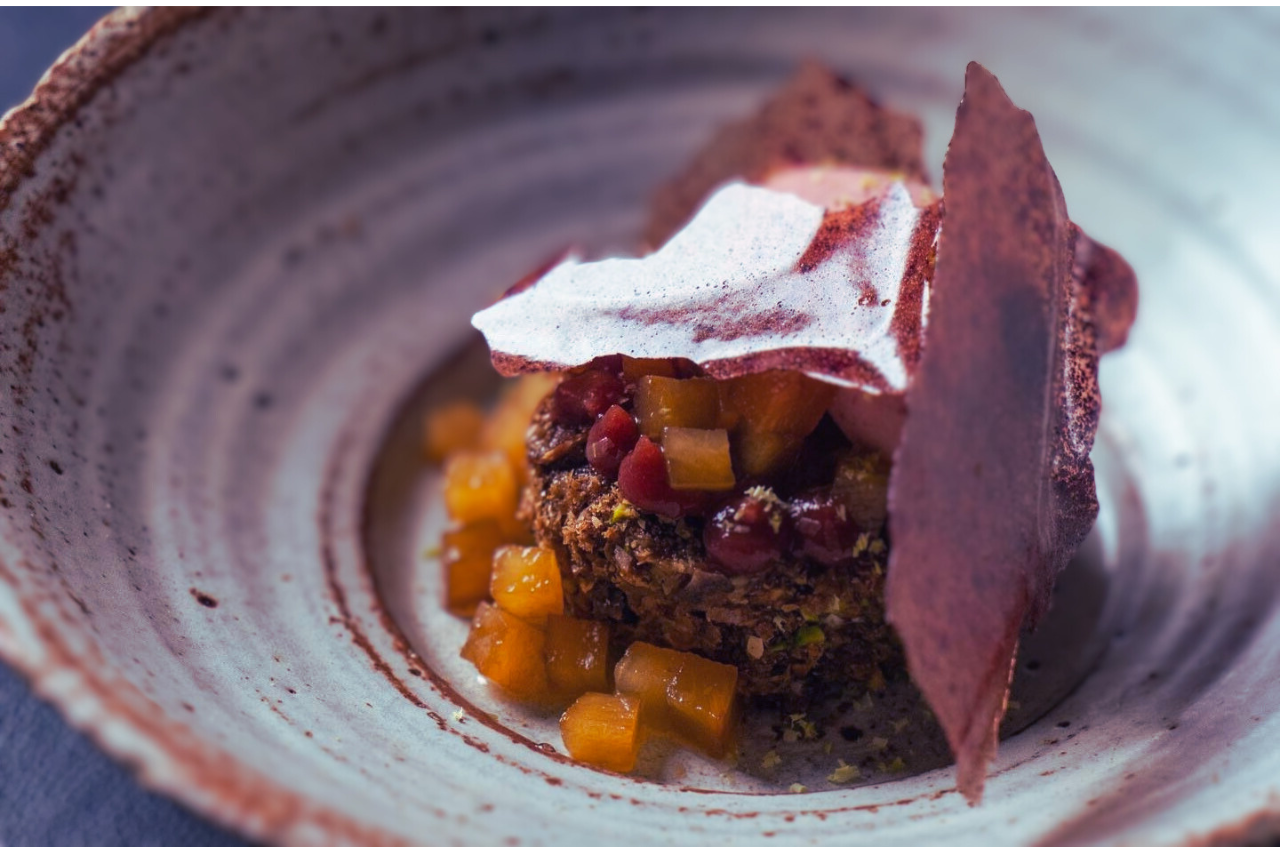 Vegetarian Delights and More
For the conscious eater, Shelter Bali is a dream come true. Their menu boasts a plethora of vegetarian options that don't compromise on flavor.

The sriracha eggs Benedict is a testament to their innovation, serving traditional favorites with a spicy twist.

The avo toast, generously loaded and sprinkled with sesame, promises satisfaction in every bite.
The menu varies from small shareable plates to larger main courses, inspired by the Middle East and the Mediterranean.
A Note on the Experience
While the food is undeniably delicious, the overall experience is what sets Shelter Bali apart. From the chic decor to the relaxed atmosphere, every element is curated to perfection.

Whether you're sipping on one of their fresh blended juices or indulging in a hearty meal, Shelter Bali promises an experience that's both gastronomically and aesthetically pleasing.
In Conclusion
Shelter Bali is more than just a restaurant; it's a haven for those seeking a unique dining experience in Bali. With its vegetarian-friendly menu and enchanting ambiance, it's a must-visit for both locals and tourists alike.

The next time you find yourself in Pererenan, treat yourself to a meal at Shelter Bali – it's an experience that will have you coming back for more.
We recommend you book in advance to secure a spot!
YOGI TIMES Rating: ★★★★★
Please note that this review reflects our personal experiences and individual experiences may vary. We wholeheartedly encourage you to embark on your culinary voyage at Shelter to craft your impressions of this remarkable establishment.
Jl. Pantai Pererenan No. 133, Pererenan, Kec. Mengwi. | shelterbali.com | +62 81353681118 | Map me | IG – @shelter.pererenan | FB – shelter.bali