Tamal Dodge Yoga DVD
Published: 15-02-2023 - Last Edited: 19-02-2023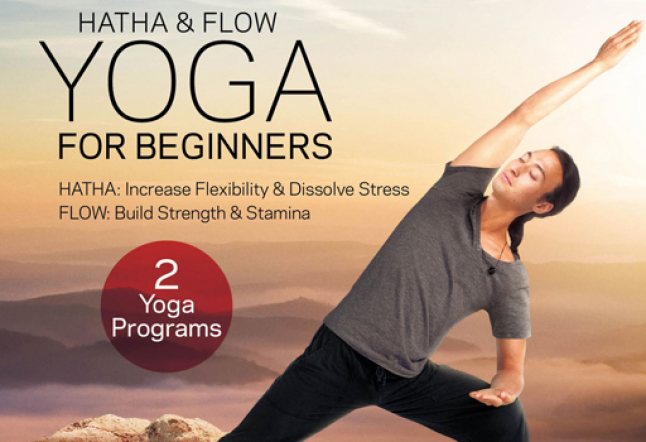 If you have ever taken a class with Tamal Dodge, you may feel that his Streaming Yoga Platform release was long overdue. However, you must remind yourself that this Hawaiian native is only twenty-six years old.
Growing up in a yoga ashram on the North Shore of Hawaii, Tamal set the stage for an equally meditative and relaxing environment in his first ever International DVD.

Set in the pristine Malibu, California, surrounded by lush vegetation and flowers, overlooking the Pacific Ocean, Tamal gently and gracefully guides his audience through two cohesive programs that can be practiced back to back or separately. Oh, and did I mention he rocks a sweet ponytail?
The first program, a thirty-two minute Hatha practice makes excellent use of the blue strap included in the DVD kit.

Using the strap gives you the added bonus of strengthening your arms, shoulders and back, while sinking deeper into a pose, a tool not always used as often and accessibly in a traditional class.
Although this program is designed for beginners, it is also refreshing for veteran yogis to revisit the basic building blocks of pranayama breath work.

Tamal's Ujjayi Breath, which can be heard throughout his dynamic sequencing, creates an added layer of relaxation, on top of his self-composed soundtrack, that leaves you feeling utterly refreshed and rejuvenated.

Tamal's voiceover, matched to his movements is so specific and focused that it feels as if you are receiving a private lesson in the comfort of your home.
Tamal somehow manages to condense and impart large amounts of wisdom beyond basic asana, including anatomy, alignment, explanation and re-iteration of the bandhas, Ayurvedic principles of rejuvenation as well as imagery and traditional yogic philosophy into this hour long DVD.

He goes a step further than a regular studio class by following the explanation of how to enter an asana with the anatomical and everyday benefits of the posture.

The Hatha portion would be a great tool to wakeup with, or to unwind after a long day. It prepares the body and mind for meditation, or to flow seamlessly into the second portion, the thirty-three minute Flow program.
The Flow portion is a descriptive and thorough body awakening that focuses on repetition to create muscle memory.

Tamal weaves grace, ease and wisdom into his teaching, and this DVD is a well thought out and beautifully composed offering. Tamal possesses a unique talent for making yoga accessible to anyone, no matter their age or background.
This DVD would make a great gift for anyone in your life that you would like to introduce to yoga. Tamal makes you feel safe and taken care of throughout your practice.

He offers many modifications, and also allows you as the participant to internalize the movements, steady the mind, and journey deeper.

The only component missing from this DVD is his otherworldly ukulele serenade absorbed and enjoyed by his students in his weekly classes during Savasana.  Fortunately, I'm sure this offering is the first of many more DVDs to come.  
"Remember, yoga isn't about making everything easy, but it's about finding a calm environment in the midst of challenge, so that whatever comes in our path we can meet it with the right attitude." -Tamal Dodge
Check out: Tamal Dodge
Tamal' Streaming Yoga Platform
Tamal Dodge's Teacher
Purchase Tamal Dodge Yoga DVD