tamal dodge
Published: 16-02-2023 - Last Edited: 18-02-2023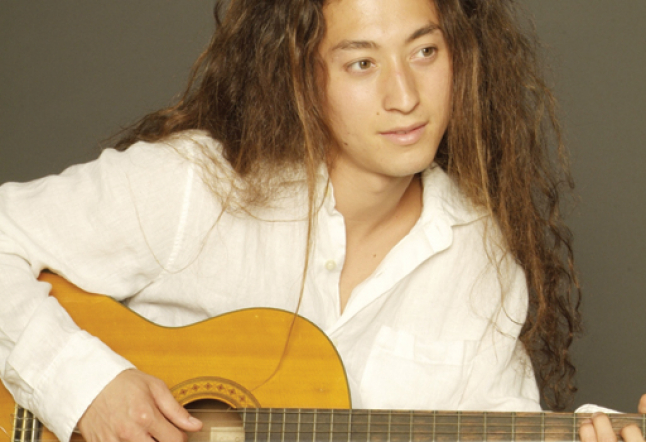 Teaching Yoga in Los Angeles and now online
Don't be fooled by his youthful disguise, underneath Tamal Dodge's charismatic, playful demeanor lies an old soul with much to share. Upon meeting the young yogi, I'm immediately smitten with the sweetness of his presence and the depth of his wisdom. As I learn a little more about Tamal, it becomes abundantly apparent he is a teacher in the purist, most giving sense and I am easily convinced his audience will only continue to grow.
As we settle into the conversation, Tamal Dodge begins by reminiscing about his childhood, shedding light on the unique circumstances that would eventually shape his life's path.
Early Life in Hawaii's Ashram
He grew up on Hawaii's North Shore where he was raised along with his four brothers and two sisters in an ashram owned by his parents. An early yogi, he began practicing downward facing dog at the tender age two and could easily put his legs behind his head by the time he was four.
"Pretzel Boy": Public Displays and Childhood Teachings
Bringing publicity to his practice, Tamal recalls his brother sitting him down to perform in public next to a sign that read "pretzel boy." He would show off his favorite yoga poses and welcome suggestions from passersby.
Despite growing up in an ashram and studying yoga from an early age, his future as a revered yoga teacher wasn't always the long-term path he'd envisioned for himself even though Tamal Dodge's initial journey did lead him along a similar path as his father. At the early age of ten, he had already secured his teaching credentials and was teaching yoga and meditation classes at his parent's ashram.
A Twist in Destiny: From Yoga to Music and Art
However he always enjoyed studying yoga more than actually teaching it. This, coupled with the fact that he had always experienced a bit of anxiety in his role as a yoga teacher, he started to think his future belonged elsewhere.
Feeling a need to do something artistic with his life, Tamal Dodge started dabbling in art and music in an attempt to unveil his true passion. He took up an interest in music and after experimenting with alternative rock, he successfully landed a record deal at the mature old age of fifteen.

After a brief stint in the music industry, Tamal Dodge quickly found himself unfulfilled and turned his creative talents to the direction of art. He was offered several art school scholarships and upon graduation from home school, he embarked on his first foray with formal education.

But his excitement quickly took a turn and he found himself disillusioned yet again, this time with the art world. He boldly took a leave of absence from art school and embarked on another journey with the intention of discovering his true calling.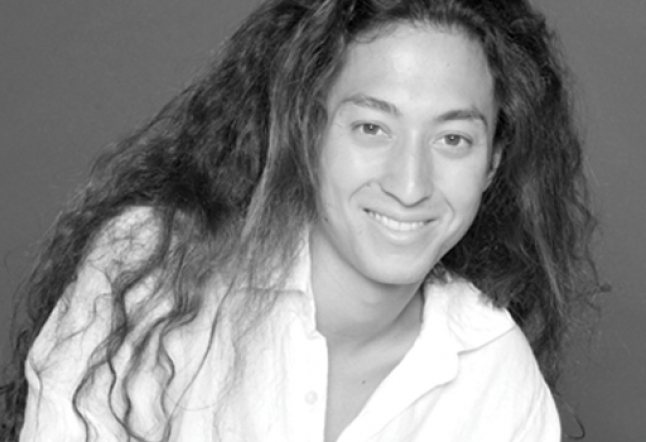 A Return to Roots: Finding Purpose after Tragedy
It was during this time when Tamal Dodge had decided to turn back to his roots that he experienced an awakening that defined his future course of action. As he witnessed the graceful passing of his father, the most influential of all his teachers, and understood the nature of what his future work should encompass.

Despite suffering for a month with what should have been excruciating pain, his father spent the last days of his life with unwavering composure and presence. Watching his father go through what most people would consider to be the ultimate tragedy, he realized his life's mission would be to share everything his father had passed along to him.
The only hurdle was the anxiety he had previously associated with teaching. Recalling advice his father had given him before passing, "When you teach, just be yourself. Everyone will like you if you are yourself."

Tamal Dodge managed to overcame his fear and reclaimed his place in the studio.
Fusion of Arts and Yoga: Current Ventures
Today, he teaches several classes a week has an upcoming teacher training class with renowned yogi, Brian Kest.
Incorporating his musical and artistic talents within a new framework, Tamal Dodge has found satisfying ways to nurture his creativity through projects that include an instructional DVD, a kirtan CD and a book for the urban yogi.

His DVD, is a cardio, power yoga instructional session. The 45-minute practice is geared toward level-two students and ends with a blissful of Kirtan.
"Yogi in the City": Demystifying Modern-day Yoga Practices
Dodge's latest book entitled "Yogi in the City," aims to help readers understand how to strike a balance between living in the modern world and being a yogi. He strives to dispel the myth that true yoga only happens in a serene environment apart from the bustle of everyday life.

The book is broken up into eight chapters, echoing the eight limbs of yoga. Tamal explores the purpose and tradition of yoga and offers insight as to how one might bring yoga into their world.

He includes stretches, asana tips and a section on the yogic diet penned by Kathy Hoshijo, former host of the PBS cooking show and one of one of Tamal's most influential teachers.
Vision for a Mindful Future
Tamal Dodge uses the ensemble of these projects to assist him in helping others make the changes in their lives that will encourage a more meditative and ultimately, a more conscious state-of-mind.

He dreams of seeing an increased percentage of the population just "being in the moment" and he hopes to continually be a part of the modern yoga revolution. Tamal Dodge insists that "you don't have to change your sky to be a yogi because you are always in the perfect place for yoga."
Website: bodhilive.com/