Jade ELITE's Yoga Mat Review
Published: 29-05-2022 - Last Edited: 18-08-2022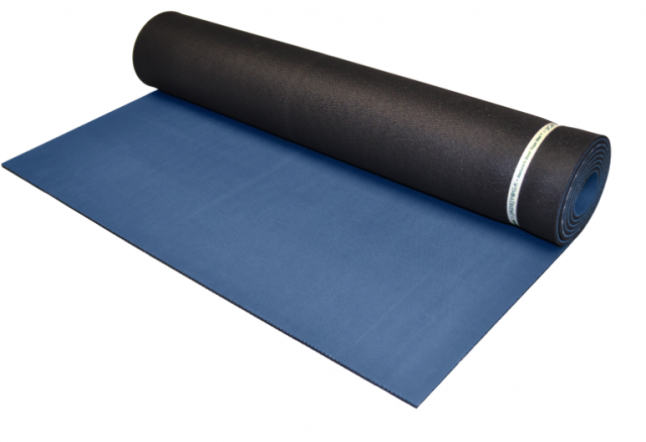 for the toughest of yogis – jade yoga mat review
Jade ELITE's Yoga Mat was created for yogis who like it rough. The ELITE S was designed to withstand the intensity of a vigorous practice, making it perfect for Ashtanga and fast moving vinyasa flows.
The ELITE S is available in purple, forest green, and midnight blue, and is a strong mat. Its top layer is thick and firm, but not uncomfortable, and manages to strike the perfect balance between soft, "spongy" mats, and stiff, solid ones.
Jade ELITE's pros & cons
The surface of the mat is smooth, and has a solid grip without any stickiness.

But perhaps the ELITE S's best feature is that it stays put.

The hands and feet don't slip, especially in downward dog, a common problem with most yoga mats.

One can transition to a three-legged dog with ease, without fear of sweaty hands and a lack of traction compromising balance.

And even when flying through a series of Sun Salutations, and the mat itself doesn't even budge.

Like all Jade Yoga mats, the ELITE S is made from all natural, synthetic-free rubber. Which isn't surprising, as Jade Yoga is known for it's eco-friendly business practices.

They are, after all, the creators of the first "green" yoga mat, and have been producing nontoxic, organic, and PVC-free mats since 2000.

Because Jade Mats come from rubber trees–a renewable resource–for every mat you buy, Jade Yoga will plant a tree in their continued effort to care for the environment.
The ELITE S truly is Jade Yoga's most durable mat. Whether balancing in Crow Pose, or flying through a series of Vinyasa flows, yogis can trust the ELITE S to support them during even the most rigorous practice.
Jade ELITE's Yoga Mat Price Point
Price US$. 99.95
Best thing about this product: Durable, and has a strong grip without any stickiness.