galungan day in bali
Published: 07-06-2018 - Last Edited: 07-06-2022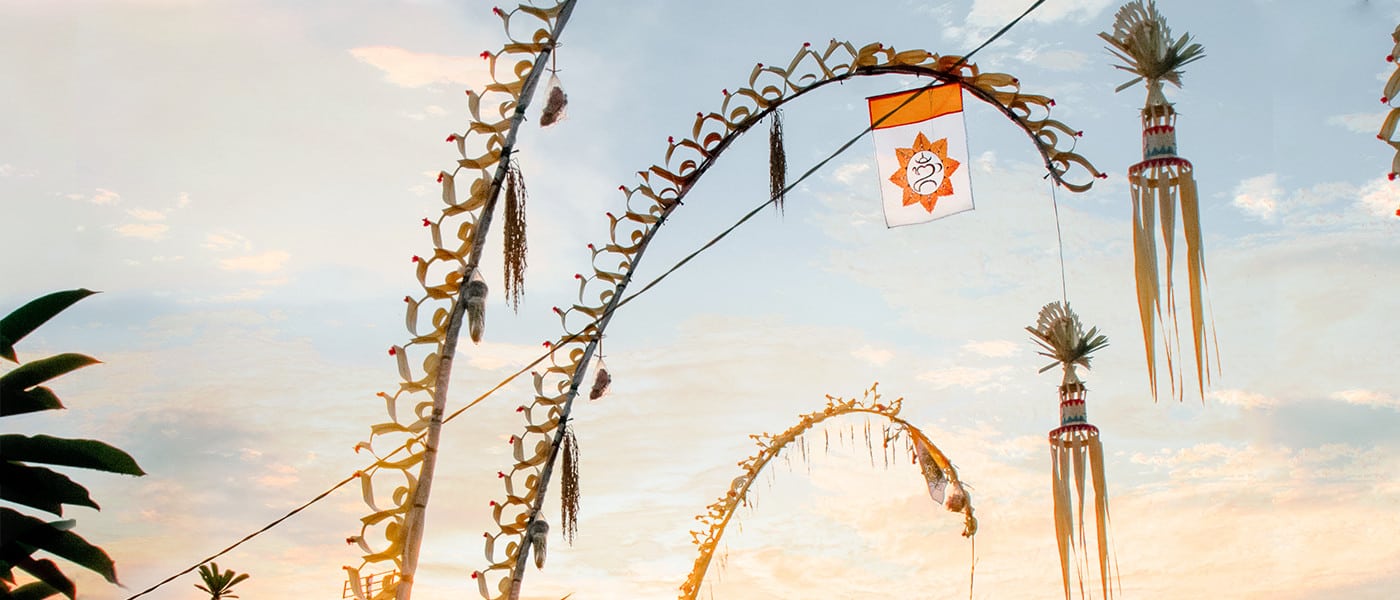 a Hindu holiday celebrating the victory of good vs evil
Believed to be the triumph of Dharma (good) over Adharma (evil) the Galungan Hindu holiday is greatly celebrated by the Balinese across every region in Bali. The holiday is celebrated every 210 days because the Balinese use the Pawukon calendar which is their guide for their temple festivals, rituals and other holidays.

The holiday is celebrated during a 10-day festival that starts with Galungan day (always on Wednesday) and ends with the Kuningan celebration.
Bamboo poles or "penjor", decorated with beautiful flowers, coconut leaves, rice and different fruits across every street in the Bali island commemorate the start of the Galungan holiday.

The Galungan holiday represents the start of the most significant religious ceremonies, which for the Balinese means returning to their homes and families to honor the deceased relatives.

They make offerings of food and prayers and centre on living their life according to dharma.

Traditionally for Galungan the Balinese prepare tangy "lawar" dishes, rich with different herbs and spices, satay and jackfruit.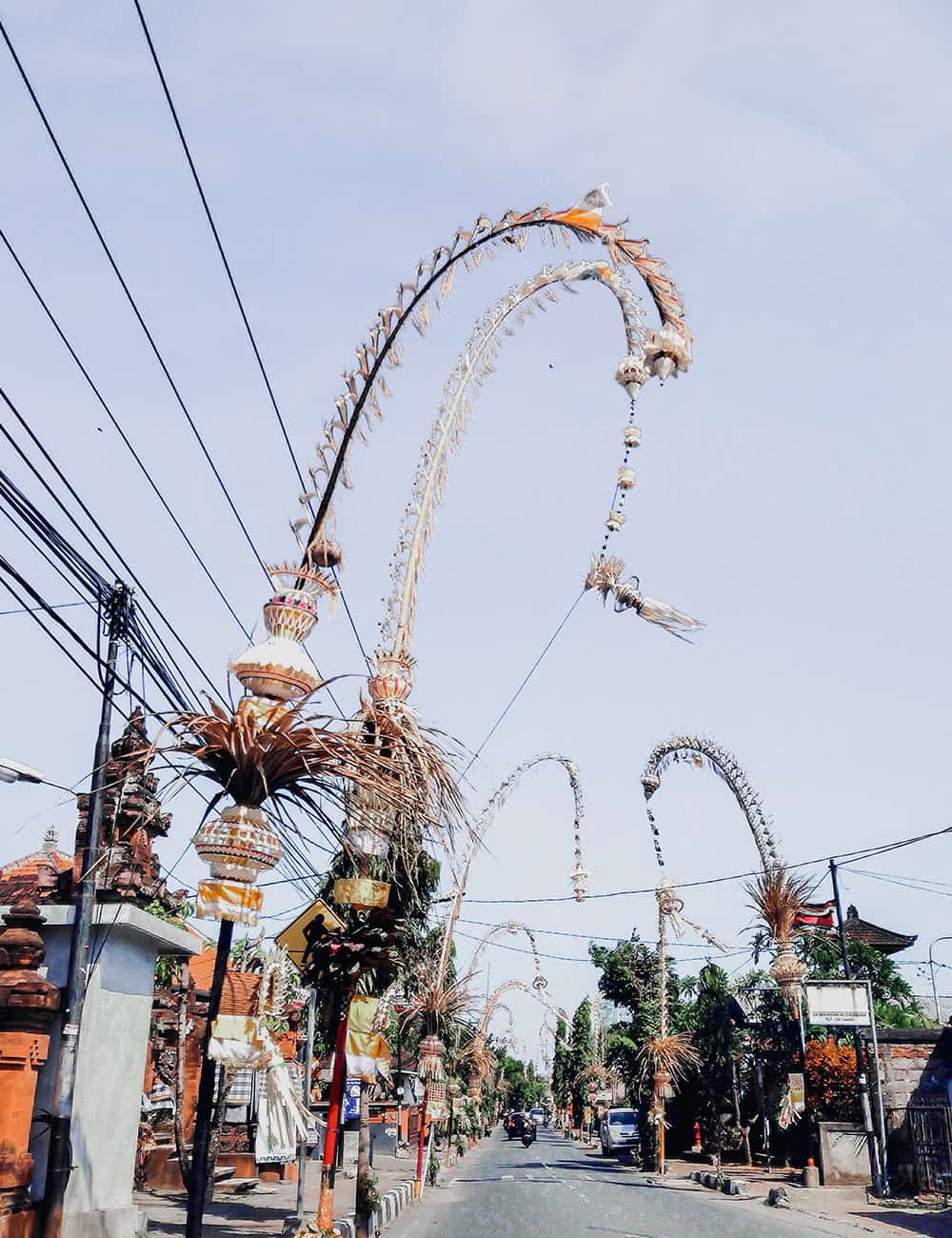 A lot of restaurants and markets are closed during the Hindu holiday, which creates a calm and peaceful atmosphere through the streets of Bali. In the nights the streets are filled with children dancing the traditional Barong dance which is believed to scare bad spirits away.

Spectators enjoy the dances along with drinking some delicious local palm rice liquor, Arak or Bitang, while listening to the spectacular sound of the traditional Balinese music "Gamelan".
During the festival you can become familiar with the most interesting parts of the Balinese culture which will make the most memorable experience for your soul.
This year the Galungan holiday is celebrated once from September 16th to the 26th.
For more info on Bali's best spots for the modern yogi
| STAY | SPA | PLAY | EAT | SHOP | YOGA |
Download our ULTIMATE BALI GUIDE for free