penjor – what does it represent?
Published: 18-06-2018 - Last Edited: 19-08-2021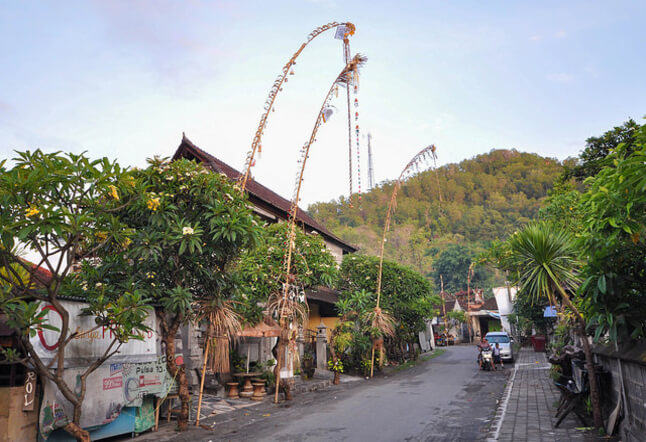 Walking through the streets of Bali during certain religious Hindu holidays such as Galungan and Kuningan and other temple festivals can be a refreshing treat for your eyes. Tall oriental bamboo poles called "Penjors" decorated with coconut leaves and other natural accessories embellish the entrance to every Bali household, hotel, and restaurant entrance, making Bali a colorful paradise.
To Balinese Hindus, these beautiful decorations represent the power of Dharma (good) versus Adharma (evil). In addition, the Penjors are used as offerings and thanks to the goods. In the Sri Jaya Kasunu manuscript, the Penjor is represented as a symbol of a mountain (Mount Agung in Balinese case) which is a symbol of the universe (home of the gods).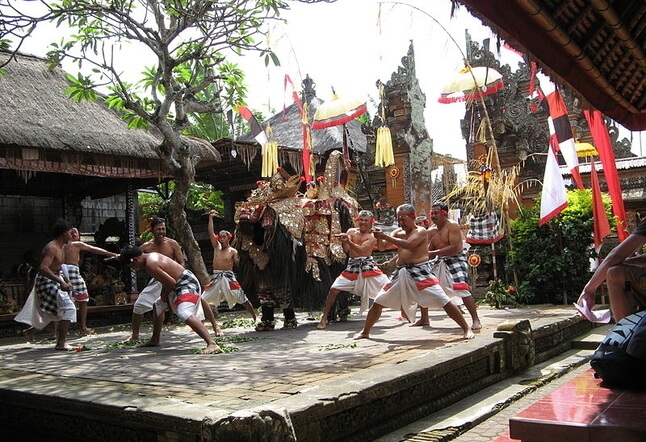 Credit Arian Zwegers
Pre-made Penjors are available to purchase for busy families, as decorating one is a lengthy and difficult process involving several natural decorations including traditional Balinese cakes, grains (pala wija), fruits (pala gantung), roots or tubers (pala bungkah), coins and other materials. Traditionally a Sampian (a decoration made of flowers and palm or coconut leaves) is placed to hang at the end of each Penjor. Balinese tend to go overboard with the decorations on the Penjors as they also symbolize wealth.
Other than the ceremonial Penjors there are also so-called decorative Penjors which are only used for aesthetic purposes, for which the use of sacred ornaments and materials is strictly forbidden. Ceremonial or as a decoration, these bamboo poles are a big symbol of the Balinese culture and Hindu religion representing a strong message of living your life by Dharma.
For more info on Bali's best spots for the modern yogi STAY | SPA | PLAY | EAT | SHOP | YOGA – Download our ULTIMATE BALI GUIDE for free.