kuningan holiday in bali
Published: 07-06-2018 - Last Edited: 12-08-2021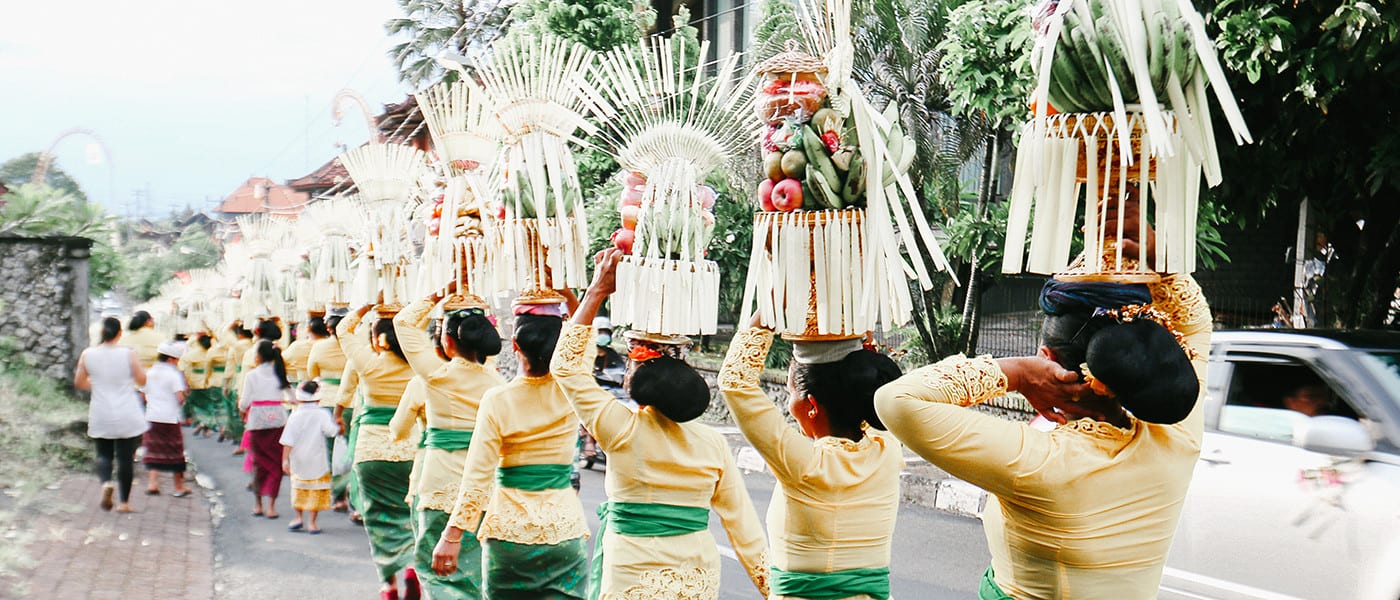 Hindu celebration of the end of Galungan in Bali
One of the most important holidays celebrated by the Hindus in Bali, Indonesia. Kuningan, indicates the end of the of the Galungan celebration. The Kuningan holiday comes 10 days after Galungan day and it represents a farewell celebration for the deceased. This year the Kuningan holiday is celebrated on June 9th.
The preparation for the Kuningan day (always on Saturday) start a day earlier (Penampahan Kuningan) when the family members slowly prepare the offering to the ancestors. Traditionally the man are responsible for making the food and the women for preparing the offerings.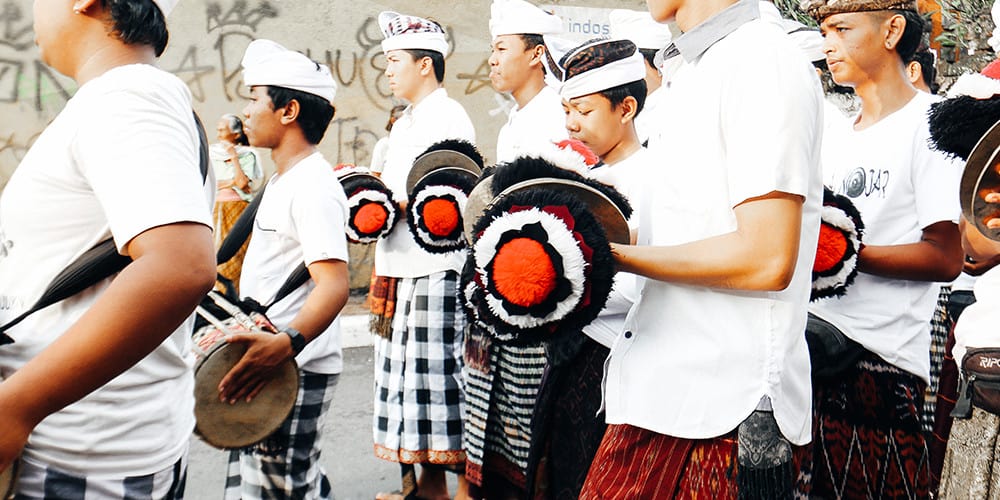 Kuningan day starts early in the morning and ends exactly at 12 am which is believed to be the time when the ancestors are departing the earth. In order to honor this event, on Kuningan day, the Balinese showcase their offerings, traditional outfits, penjors and temple cloths giving the day a deep spiritual and religious sense, making the festivity more fun and exciting.
After the main event comes the Manis Kuningan or the post Kuningan day. During this time the Balinese gather with friends, neighbour or extended family members to sightsee or simply talk and eat in the privacy of their homes. The host usually prepares a traditional meal called tape which is eaten along with rice cakes or coffee.
Good food, interesting music and remarkable sights through Bali's street makes the Kuningan holiday the perfect destination for a weekend getaway.
For more info on Bali's best spots for the modern yogi
| STAY | SPA | PLAY | EAT | SHOP | YOGA |

Download our ULTIMATE BALI GUIDE for free.