a review of Zaz Yoga online yoga teacher training certification
Published: 02-04-2022 - Last Edited: 01-05-2023

Is this online yoga teacher training as good as it sounds? We went to the source to find out.
Almost immediately after its launch in April 2020, the Zaz yoga Mindful Movement online yoga teacher training was positioned amongst the world's best yoga teacher certifications. This small and humble yoga school now sits next to the biggest in the industry.
Zaz Yoga Founder and co-lead teacher Marylene Henry says, "There is no secret: when you care deeply about your students and about their success, you put your heart and soul into creating the best possible learning experience.

This has always been our priority, and I can only be grateful that our passion and devotion to training confident and inspiring yoga teachers are being recognized."
But is this online yoga certification as good as it sounds? We decided to ask some students to find out. Here is what they had to say:
Zaz Yoga: A supportive family by Paulina Burzynska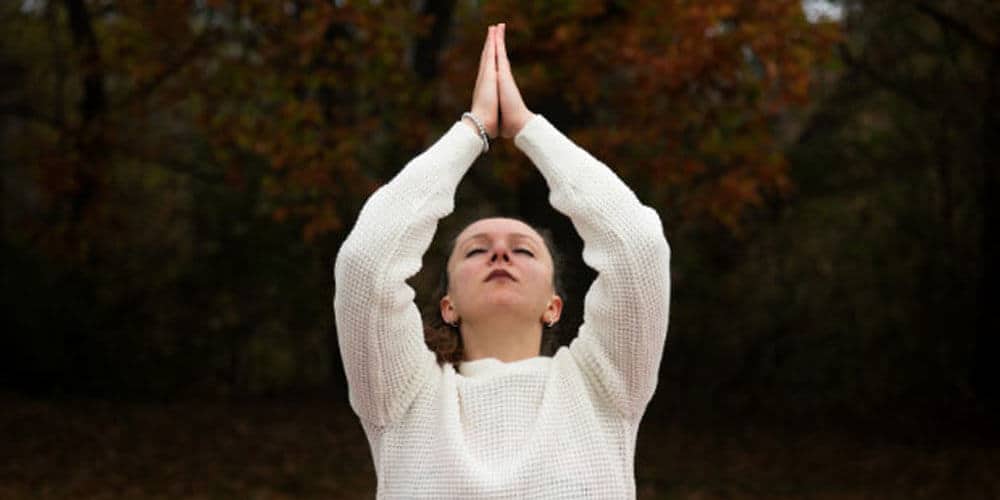 I'm Paulina, and I completed my yoga teacher training with Zaz yoga in 2020 through their self-paced 200-hour online yoga certification course.

I devoted full time to the study, completed my yoga teacher certification in just over a month, qualified, and started teaching straight away.
My Zaz yoga online yoga teacher training experience was extremely positive, and I would even go as far as saying that I am actually grateful and happier to have done it online rather than in person. I'd love to explain why I feel this way.
The online teacher training is self-paced, with modules being released daily, so you can choose to follow it each day or make your own schedule.

Yoga practices and lectures included in this online yoga teacher certification are diverse, including postures, anatomy, mythology, and even business.

This means that you aren't stuck doing the same topic for hours, which I found really beneficial.
During the Zaz yoga online yoga teacher training, we were guided with daily yoga, pranayama, and meditation practices.

Oh, and let's not forget that they teach you the business side of things too, which I found very helpful as I have never owned my own business before.

With this online yoga teacher training, we get private coaching sessions with the teachers, not only during the yoga course but also after building our yoga career.
What I absolutely loved about the Zaz yoga online yoga teacher training is the amount of support and feedback we all receive individually.

Within hours of submitting the daily homework of sending photos or videos of the postures or sequence you learned that day, you receive detailed comments on where we can improve.

Then, you can even re-upload your corrected postures and get even more feedback!
This is done from the fantastic online platform, but the support doesn't just stop there. We are all connected via a private Facebook group and can talk to Marylene and Ella at all times via WhatsApp and email! It truly feels like one big family, all supporting one another.
I also love our weekly live zoom calls (which you can always access as replay), covering new topics every week even after receiving my yoga teacher certification because they allow me to continuously learn more.
I just can't recommend Zaz yoga enough. This online yoga teacher training has been such a fantastic experience, and it continues to be. I contact Marylene and Ella regularly, as friends, family, and as beautiful mentors; I seek advice and support.
To round it all up, the Zaz yoga yoga teacher training is seriously the best yoga teacher certification you could go for if you are looking for a lot of practical knowledge, making your yoga classes accessible, to join a family, and receive constant support.

This yoga teacher certification will help you become a confident teacher the moment you graduate.
If that is what you are looking for, look no further.
withpaulina.com

Also Read>>> How much do Yoga Teachers Make?
"Zaz Yoga" : Professional and motivating by Marie-Caroline Finot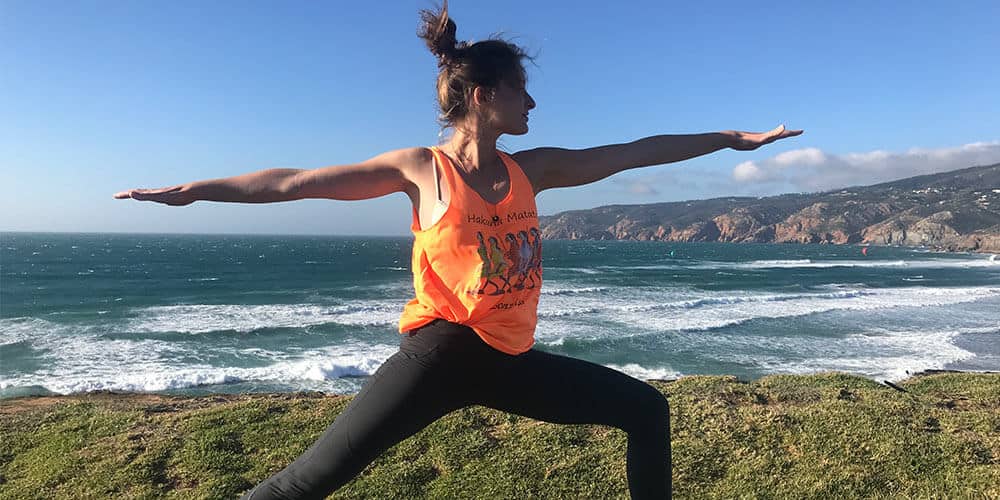 I have profoundly enjoyed my online yoga teacher training with Zazyoga. I have been impressed by the professionalism of the yoga teachers Marylene and Ella.

I learned way more than I thought on a wide variety of subjects. The yoga teacher certification curriculum had the perfect balance between physical, theoretical, and more restorative practices.
I came from a corporate background and didn't expect this online yoga teacher training to be accomplished and professionally delivered.

Meetings start on time, the quality of the content is impressive, and you sense the colossal degree of preparation and involvement needed to put everything in place. On top, I felt a personal connection, so I knew straight away I was at the right place.
Each day of the online yoga teacher training, I had to send photos and videos of my poses or sequences.

Each morning when I woke up, I had received my personalized comments; how amazing! Marylene and Ella are super responsive and provide excellent detail of positive and constructive comments.
Videos are recorded in a dream location surrounded by nature, where one can hear all sorts of animals and long for the swimming pool. You definitely feel transported there.
On top of the setting, I was motivated every day as Zaz yoga manages its online community as perfect virtual gurus: videos are of the right length, subjects are varied, and one can connect with other students and follow their progress.
The online yoga teacher training has a perfect balance; you feel your muscles but never go too far.

On top of physical practices and theory classes, you also learn about yoga Nidra and restorative yoga. This is such bliss!
The theory classes of the Zaz yoga online yoga teacher training are a huge plus as they open our yoga knowledge's breadth.
Understanding how your muscles, bones, and joints work has enormous benefits for your practice in preventing injuries.

You go from understanding a pose for yourself to adapt it for other morphologies and levels.
As each body is different, it really removed any complexes I had in my own yoga practice!
The specific lessons on the art of teaching yoga are brilliant, too, as your ultimate purpose is to become a certified yoga teacher. You'll get great insights into using your voice, verbal cues, and how to sequence your class.
One of the best advantages of this online yoga teacher training is that you quickly build confidence.

With the various exercises you need to complete throughout the yoga teacher certification, you'll push yourself and your barriers and feel ready to teach on day one after graduation. This is truly amazing.
So if you want to learn, improve, have a unique experience, and go beyond what you imagine, I would more than advise you to join the Zaz yoga community.

I have recommended it to a friend of mine who also adored it. That's the best thing I could do to prove it was so worth it!
mariekafinot.com or IG @mariekafinot
Zaz Yoga: A complete experience and loving community by Kierra Liske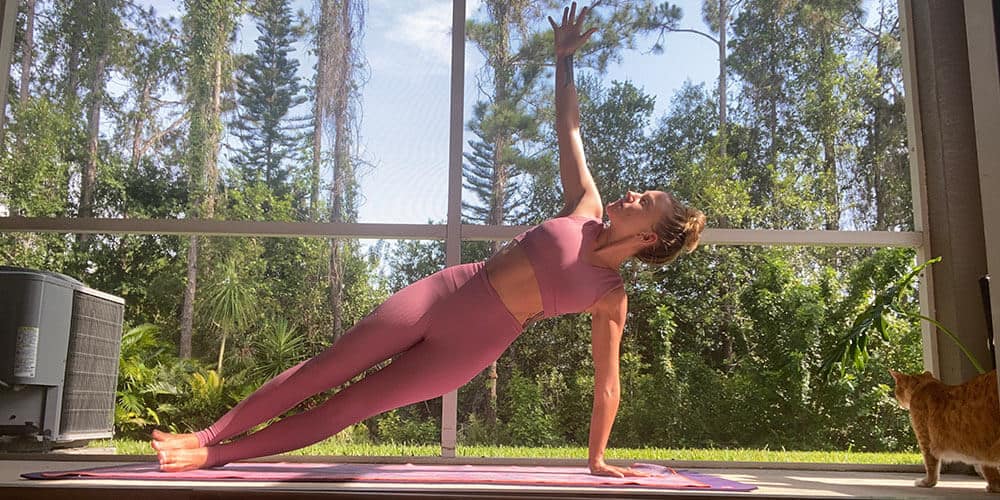 Many people hear yoga and think of it as a physical fitness practice. I, too, started doing yoga and was in it for the physical benefits.

I became highly addicted to yoga after my first class in 2012.

I took every physical yoga class I could. Fast forward to 2020, and long story short, I enrolled in a 200-hour yoga teacher training.

I started the program in person, and BAM!! Covid-19 happened, and everything came to a standstill.
A few weeks into the pandemic, I tried to reach out to the yoga school I was enrolled in. I could not get a straight answer as to what was going to happen with the program.
So, I started to investigate; and found out that Yoga Alliance allowed schools to do remote learning.

I stumbled upon Zaz yoga's online yoga teacher training and had a zoom meeting with Marylene Henry. From the moment I spoke to Marylene, I felt like she was a long-time friend.

She was knowledgeable, friendly, and just lovely inside and out. I knew right away; this was the program I needed to be in.
Marylene Henry and Ella Trotter put together the most beautiful yoga teacher training.

They complement each other beautifully; Ella is like the champagne's bubbles, and Marylene the roots of the most vigorous tree.
I live in the United States, and the teachers were in Bali. If I ever needed help with anything, I could get in touch with Marylene and Ella through social media, text, email, and video calls.

They always responded to me promptly. One of the most critical aspects of this training is that I never felt alone.

They were still there to help guide us. This is pretty amazing, seeing as they are a 12-hour difference from me. And they have students from all over the world. They review your daily work and give you feedback every day.

They are so dedicated to their practice and to help guide others.
There are many reasons why Zaz yoga School has one of the best online teacher training programs. There is a tremendous sense of community and so many students around the world to lean on. I have made many friends with like-minded individuals.
This online yoga teacher certification taught me that yoga is more than just doing physical postures.

Yoga is a lifestyle. There is a physical, mental, and spiritual practice. And Zazyoga School expressed how important all these things are to be a dedicated yoga teacher.
Zaz yoga teaches meditation, breathing techniques, history of yoga, anatomy, and of course, the many postures. How this program is taught is beyond phenomenal. Every module was riveting. And you retain access to the program after you graduate.
After completing my yoga teacher certification with Zaz yoga School, I realized what yoga is truly about.

I can honestly say I would not have learned this with the other school I was enrolled in. I highly recommend Zaz yoga School to do a 200-hour yoga teacher training.
Kierra on IG @summer.lioness

Also Read>>> How to Become a Yoga Instructor
A life-changing journey by Christina Kuss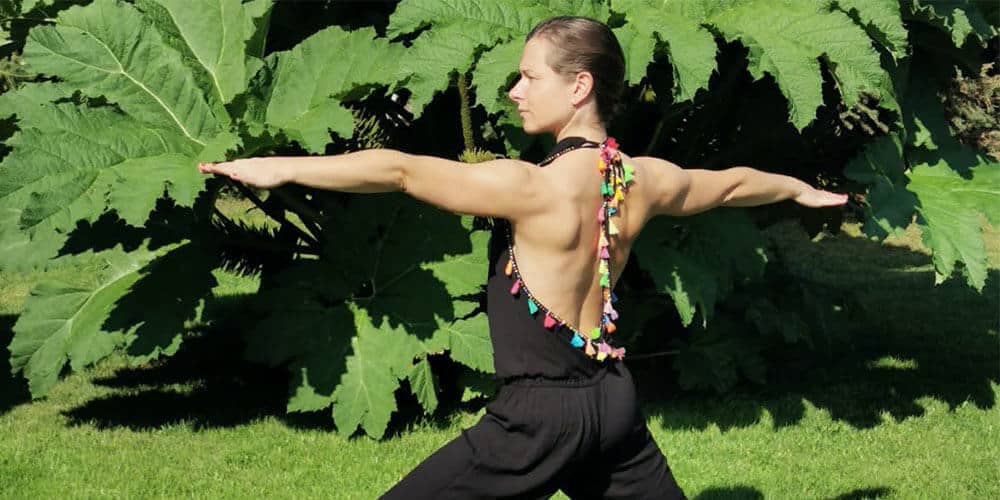 I joined the school to launch the Zaz yoga Mindful Movement online yoga teacher training in April when the pandemic had just started, and I received my yoga teacher certification in June after successfully completing my yoga teacher course.
I had met Marylene Henry, the school's founder, in March 2020, when I started an in-person Yoga Teacher Training in Bali.

I immediately felt that she was the best yoga teacher and mentor I could have ever imagined.
I was deeply impressed by her profound knowledge of everything related to yoga: anatomy, physiology, history and philosophy, Ayurveda, yoga asanas, etc.
Unfortunately, my in-person training had to be canceled halfway through because of the Covid-19 Pandemic.
When I learned that Marylene's Zaz yoga School was launching their 200-hour Mindful Movement Online Yoga Teacher Training, I immediately registered to continue my yoga journey.

It was remarkable how quickly Zaz yoga reacted and created this brilliant online yoga teacher training.
This course was the best yoga teacher training I could ever have chosen. It is so well structured and presented in a way that is easy to follow online.
The students can study at their own pace, making it comfortable working full time or having family and kids.
This online yoga teacher training consists of 30 modules. Each module begins with a meditation, pranayama, and Vinyasa practice followed by an Asana Lab and lectures in yoga anatomy and physiology, yoga history, yoga philosophy, Art of Teaching, and energy anatomy, and subtle bodies. Students get also introduced to restorative yoga as well as Yoga Nidra.
What's more, and most important to me, is that the yoga teachers are also life teachers and helped me grow in so many ways. I gained so much self-confidence and learned to be grateful for who I am and what I have (and have achieved).

Throughout this online yoga teacher training, I received loving, kind, and motivating feedback from the teachers to progress in my asana practice.
After finishing this yoga teacher training and receiving their yoga teacher certification, students feel confident to work as yoga teachers straight away and share the knowledge they have just gained.
However, even after receiving their yoga teacher certification, Zaz yoga's graduates do not have to continue their own path.

Once you join this fantastic yoga school, you become a member of a beautiful, supportive, and loving community for a lifetime. For example, weekly group calls on a variety of topics are part of this yoga teacher training.

Graduates who have already received their yoga teacher certification can still join these calls to keep learning and stay connected with the Zaz yoga tribe.
In my experience, this school is outstanding because of their special teachers who are experts in all aspects of what a yoga teacher training should impart to the students.
I had not planned on becoming a yoga teacher when I started this training. I just wanted to learn more about yoga and deepen my practice. However, I was so enthusiastic about what Zaz yoga shared with me that I felt the need to share this as well.

Hence, I began teaching shortly after I received my yoga teacher certification. And I love it so much!
I would not hesitate to recommend Zaz yoga for yoga teacher training, be it online or in-person.
Find out more about Zaz yoga online yoga teacher training certification
Read next >> 10 best yoga pose for sciatica