The answer is: 
Just over $69,965 US$ per year, 
$25 to $35 per hour working at a yoga studio.
5830 US$ per month.
1345 US$ per week.
These include your location, experience, area of specialization or niche, and how many hours you're willing to teach.
In addition, whether you're working independently or with a yoga studio impacts.
And if you are knowledgeable in online marketing in areas such as FB, Instagram & Google Ads, and SEO (Search Engine Optimization) makes a significant difference.
If you are thinking about starting a yoga career or completing a yoga teaching certification and are wondering if you should make the career jump, these questions are unavoidable:
How much do yoga instructors make? What are some of the yoga teacher jobs available to newly certified teachers? How can a modern yogi earn more by embracing digital transformation?
The truthful answer to how much do yoga instructors make is that it's entirely up to you.
But let's start by looking at the figures.
How much does an average yoga teacher make?
According to Glassdoor, a leading job and recruiting service, the average yoga instructor salary in the US is just over $46,000.
Full-time yoga teachers earn slightly more than the average salary for a fitness instructor or personal trainer ($33k) and slightly below group exercise trainers ($50k).
Back in 2015, yoga teachers ranked number 10 on CNN's top ten careers list. So, if wellness is your career goal, the yoga industry is an excellent option to consider.
How much does an average yoga instructor make an hour?
Yoga teachers rarely earn a regular fixed salary, and private yoga studios will usually pay per class. Calculating an hourly wage or rate per class is often more reflective of the realities of yoga teaching than the annual salary.
In 2022, average yoga instructors make around $25 to $35 per hour working at a yoga studio.
Many studios offer additional incentives for larger classes, like a few extra dollars per student above ten students. Other studios or establishments work on a pure revenue split model. This ranges from 50/50 to 70/30 for the teacher, often depending on whether the teacher is an experienced instructor.
While this hourly rate is attractive, your energy reserves will deplete if you teach over three classes per day. Burnout is a severe problem in the yoga teaching industry. Unfortunately, yoga instructors often leave the profession because their teaching schedules become more than they can sustain long-term.
While you may feel pressured to teach as many studio classes as possible, you can't take care of our student's needs unless you take care of yourself first.
You can't pour from an empty cup, as they say.
So how can full-time yoga instructors earn a comfortable salary without depleting their energy and burning out of control?
The key is to think beyond the fact that you must teach yoga at a yoga studio to generate income.
Think beyond only teaching yoga
Yoga instructors can earn money in various ways. Many don't involve you teaching classes at a local yoga studio.
You need little teaching experience to host a yoga retreat or teacher training, or conduct workshops.
You can specialize in an area of yoga that is in demand and not taught by many instructors. Consider acro yoga, yoga therapy, or children's yoga. While teaching experience makes a little difference in the average yoga instructor salary, the main differential is an entrepreneurial mindset.
To increase your revenue streams, develop an entrepreneurial mindset and offer various services as a yoga teacher today.
Because of the pandemic restricting individuals from going to yoga studios to practice yoga, online teaching has become extremely popular. Technology delivers the yoga teacher directly to the student's homes in live or on-demand streaming.
For example, you can teach yoga online one-on-one or in group sessions via Zoom videoconference. You may even upload your yoga flows onto social media like YouTube or Facebook. This will serve as your investment in advertising the services you offer.
It's not only regular yoga training that has found a home online, either. You can now attain your yoga instructor certification or attend a yoga retreat online.
Another option is diversifying your skillset to earn more through healing and wellness crafts. Popular options include personal training, health coaching, massage therapy, nutrition coaching, energy healing, or guided meditation.
Consider that your ideal client will probably have an interest in other areas of the wellness and fitness industry. They will give you another source of income.
And there is good news. Many of the highest earning yoga instructors make a 6-figure income. With the right strategy and dedication, you can too!
Use the Navigation Menu below to access the section of our article on Yoga Teacher Salary
Also Read >>> Best Online Yoga Teacher training
How much does an average yoga instructor make an hour?
In 2022, an average yoga teacher's salary per hour at a yoga studio is around $25 to $35. Many studios offer additional incentives for larger classes, like a few extra dollars per student above ten students. Other studios or establishments work on a pure revenue split model, ranging from 50/50 to 70/30 for the teacher.
And while this hourly rate can seem attractive, remember that your schedule and energy reserves will likely not allow you to teach more than three classes per day. Burnout is a severe problem in the yoga teaching industry. Unfortunately, it's not unheard of for instructors to leave the profession because their teaching schedules become more than they can sustain long-term.
While many yoga teachers feel pressured to teach as many studio classes as possible, remember that we can't take care of our student's needs until after we take care of our own needs first. You can't pour from an empty cup, as they say. So how, then, can full-time yoga instructors earn a comfortable salary without depleting their energy and burning out of control?
What are yoga instructor jobs?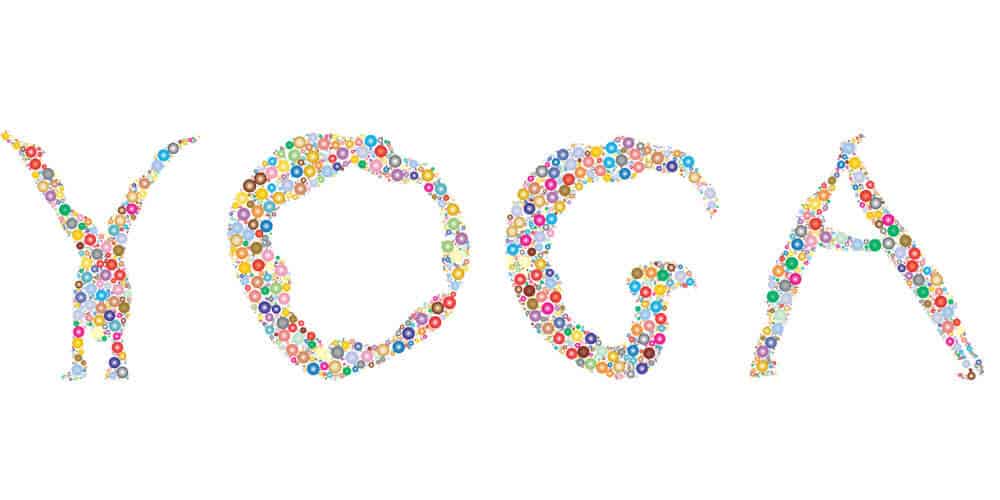 Begin by thinking outside the box.
Besides teaching at yoga studios, many other yoga instructor jobs are available in the yoga world. Community centers, local businesses, and even schools will sometimes hire yoga teachers to teach their employees, students, or patrons.
Most successful yoga teachers earn additional revenue by taking on other yoga instructor jobs, such as teaching private classes.
Private lessons can be a great way to increase your income, as many yoga teachers often charge the market rate for personal training for their private sessions.
Teaching yoga online
Online yoga is having a big moment right now. With creativity (and a little tech-savvy), yoga teachers can now increase their salary by selling pre-recorded yoga sequences or live-streaming classes from the comfort of their homes.
Consider starting your own online yoga studio, where you can conduct workshops, hire other yoga instructors, and offer your specialty to a worldwide audience.
Whether you have an interest in chair yoga, kids yoga, therapeutic yoga, or prenatal yoga, there are millions of yoga practitioners across the world who would love to learn more about these aspects of yoga.
But they don't have the facilities near their homes to incorporate these specialties into their yoga practice. Online yoga training solves this.
Other yoga instructor jobs that can change a yoga teacher's salary per hour include creating, selling, and marketing additional products and services. To make these products, you don't need to be a vastly experienced yoga teacher. Online courses, workshops, books, and other such income sources can help you substantially increase your yoga teacher salary.
For example, suppose you like to write. You can raise your yoga instructor's salary by writing articles for online yoga publications. Or you might try your hand at writing a book. Yoga teachers who become published authors can increase their yoga teacher salary by as much as $60,000 per book!
Most successful teachers have multiple income streams beyond teaching in yoga studios. Teaching experience is not the primary driver of increased income. Find out what else your niche of yoga students need, provide it for them, and they'll pay you.
It's a good idea to develop a plan for how you will design and build your career, so consider working with an organization like the Yoga Pro Collective, who can help you develop your own personal yoga career roadmap.
Is it taboo to talk about making money teaching yoga?
Money can be taboo in the yoga community, as many yoga teachers get uncomfortable talking about their salary and earnings. This comes from the fact that teaching yoga is an ancient practice that has predominantly always been an act of service.
Many yoga teachers found their path in a strong desire to help others, and earning a high yoga teacher salary can challenge our core values and emphasize making money feel wrong.
The Yoga Sutras of Patanjali touch upon greed in the Yamas: Aparigraha, or non-hoarding, seems at first glance to be in direct opposition to an instructor's desire to make money teaching yoga!
The opposition between yoga as a spiritual practice and the materialistic world represented by money is another source of discomfort.
Many people in the yoga industry will refer to traditional Indian teachers (gurus), offering their knowledge freely. However, we must understand that this model involves a whole societal structure.
Because they hold a prestigious position in Indian society, the yoga community supports the yoga teacher through donations and services. In our modern (and more individualistic) times, yoga instructor salaries and wages have since replaced the support system and donation basis. Things change, and we have to be okay with changing along with them.
Also Read >>> How to Become a Yoga Teacher?
I always invite my students to view money as an energy exchange.
If you give more than you receive, you will soon become depleted. If you are a tired mom, stressed that you can't pay the rent, or cannot afford to eat quality food, it's unlikely that you will be the best teacher you can be for your students. So nobody wins.
Use money to increase impact
Earning a comfortable salary as a yoga teacher isn't about greed but about being able to follow your passion without having to worry about whether you'll be able to make ends meet and using money to increase your positive impact.
To revisit that Yama, aparigraha teaches us we should never take more than what we need. Like it or not, inevitably, in today's society, a yoga teacher's salary per hour needs to be enough so that teachers, like everyone else, can make a living.
Your yoga teaching positively impacts the world by helping people improve their mental and physical health. If you generate more income, it will enable you to deliver more impact to a larger audience. It's not about greed.
Charging a just amount of money for your work will ensure that you take care of your body and mind while continuing to serve your purpose. Many yoga teachers will adopt price scales to allow less fortunate people to participate in yoga classes while charging their total amount to those who can afford it.
Other teachers will take part in weekly charity classes to give back.
There are many ways to reconcile your beliefs and purpose with abundant life and a successful career.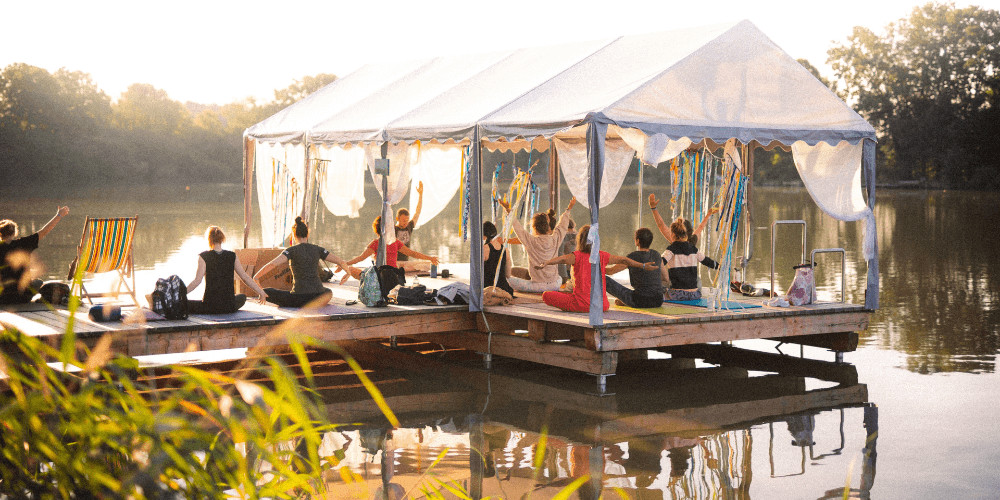 What's the average yoga instructor salary for a newly certified teacher?
How much money new yoga teachers make when they have recently qualified from their yoga teacher training depends on their skills, confidence, and willingness to ask! When you begin your career, setting yourself up for success right from the start is essential.
Yet, most yoga teacher training graduates feel they should teach free classes to gain more experience before charging. The sad reality is that around 70% of graduates of yoga schools don't feel confident to teach yoga.
If this is your case, consider gaining the skills and knowledge to gain confidence and become a successful teacher. Zazyoga launched a Bridge program for yoga teachers to address this exact situation. Just be careful not to rely on training alone. The quality of your yoga teacher training can't replace the invaluable experience of teaching yoga to students (and making money while doing so is a win-win).
If you prefer to build your confidence on the ground gradually, make sure that you have a clear plan on when, how, and how much you will start charging for your services so that you don't find yourself still not earning a yoga instructor salary years from now.
Know your (financial) worth as a yoga instructor
I always coach my students to earn an income as yoga instructors immediately after qualifying from yoga teacher training. Why?
First, I want them to not see their work as a practice ground. Second, I invite them to honor the efforts in time, energy, and money they invested in becoming a yoga teacher.
And finally, I want their students to be committed to their practice so that their instructors stay motivated to teach their yoga classes.
As a general rule, people don't value what they receive for free. Just think of the number of freebies cumulating dust in your house vs. how much you use the same items when you have paid for them!
By paying for your yoga classes, your students will put more value on your work, they'll have more motivation, and you'll serve them better. You'll also increase your teacher's hourly salary, which means everyone wins!
And while it is possible to make a livable wage as a yoga instructor, it can take time to build your yoga teaching business. If you have another job, it might be wise to keep it for a while longer as you gradually build your career and increase your yoga teacher salary.
I held a corporate job for many years and taught a few weekly classes. While it took me longer to earn a sustainable yoga teacher income because of my day job, I felt I could strike a good balance.
The job was paying the bills, and my work as a yoga instructor allowed me to fuel my passion and serve others. Only when yoga took a more significant part of my life (and income) I felt ready to remove the safety net of my corporate job and teach yoga full time.
Yes, you can make money teaching yoga: ask, and you shall receive
It only depends on you if you wish to create an abundant life and earn a good teacher salary per hour!
Most yoga teachers are entrepreneurs. They earn their living as independent contractors, so the passion, confidence, and skills you put into your work will influence the results.
With charging for your yoga teaching services, don't be afraid to ask for what you believe your time is worth. The responses will surprise you.
If you undercharge, you'll need to work a lot more and risk joining the increasing yoga teacher burnout trend.
It's simple math: if you charge $100 for a private class instead of $50, you now need half the clients and have to work half the time. With this extra time, you can dedicate yourself to your practice, take additional training, and study. All of these will contribute to making you a better teacher for your students. Plus, the more you immerse yourself in yoga training and teachings, the more authentic your classes will become. As you build your skills and yoga teaching experience, you will attract new students and increase your earnings.
Many newly certified yoga instructors are uncomfortable with charging $100 for a private session. But a private yoga session, unlike a studio class, is customizable. Many students will invest more money in private sessions because they pay for a quality service tailored to their needs.
There are many opportunities for how and where you can teach yoga in today's world. Do you imagine yourself in a studio full of students? Does it excite you to think of doing 1:1 sessions or small group retreats? Or do you see yourself starting your own YouTube channel and doing Zoom sessions?
Authenticity and individuality sell
Your individuality is what will create your success and how much money you make as a yoga teacher.
Carving a yoga teaching niche for yourself will enable you to be known for a particular yoga teaching specialty, such as a yoga instructor who earns their salary by teaching corporate yoga or yoga for athletes. Plus, if you decide to host workshops or write books and articles to increase your income, having a niche can make it easier to focus your ideas and teachings on specific practices or themes. Specialty yoga is more marketable and clarifies to students what they can expect when taking your course or reading your book.
But even if you decide not to niche down, don't be afraid to share your passion and personal strengths out loud, what specialized knowledge you have, and what unique experience you offer. When you define your yoga teaching specialty, you can become known for that specialty. Your students will seek you out for your expertise. When you identify your teaching strengths, you (and the owners of the yoga studios where you teach) can use that information to market your classes to students. If you don't say it, who else will?
Another way to increase the volume of your yoga teaching salary is by networking and nurturing relationships with your students to build your community. Find what you are most passionate about and create your unique offers. Be creative but also business savvy, and embrace your entrepreneurial side.
The "secret" to making a decent salary teaching yoga is patience, passion, and dedicated work.
So how much does a teacher make an hour? While the average yoga instructor salary in the US stands at $46,000 per year, it is truly in your hands to build your ideal and abundant yoga career. The more skills and expertise you develop and the stronger your community is, the more success you will create.
Success doesn't happen overnight. Just like with any career, the longer you've been teaching, the more experience you'll have, which could lead to more teaching opportunities down the road. It will take time and dedication to increase your yoga instructor's salary. But yoga teachers are lucky because, for many of them, making money teaching yoga isn't about getting rich but finding a sense of purpose in sharing their passion for yoga with others.
Teachers who earn the most all have one thing in common… they make most of their income outside the studio. They get paid through workshops, training, online sponsorships, and more. As a yoga teacher, it is essential to have a clear set of values and to live by them in every aspect of your work. It's not about the money when you teach yoga. However, you will be met with abundance if you teach enthusiastically and adhere to your values.
Ultimately, it is not about how much money you make as a yoga teacher but how fulfilled you are in your career. Remember that being successful and earning a good yoga instructor salary does not contradict your spiritual practice, as long as you remain authentic to your path and teach from a place of love and service.
Remember that teaching yoga is more than just a job- it's a passion that comes with many rewards. With hard work and dedication, you can make a good living doing what you love!
Important Announcement from the Founders
Please like, share, AND comment in the FB box below if you liked this article.
Each of your actions is making a BIG difference.

Oh, Yes, and if you have a website, please link to this article!

Merci, Namaste.

Jesse & Sophie
Founders
YOGI TMES