If you're considering to start your yoga instructor training and get your yoga instructor certification, here are some things to think about before enrolling.
Before enrolling in your first yoga teacher certification, there are a few things to consider if you want to convert your love for yoga into a profession.
In this table, you can find a summary of the 11 best online yoga certification programs we selected:

Tips before you start your yoga instructor training
Let go of expectations.
Regardless of the title of this article, no one can predict what will happen or how you will feel, and you can't thoroughly expect what's to come in yoga instructor training.
Remember that all you can do is your best when you decide to start this adventure. Give your all in the present moment and let go of what occurs.
Decide the goal of your yoga instructor training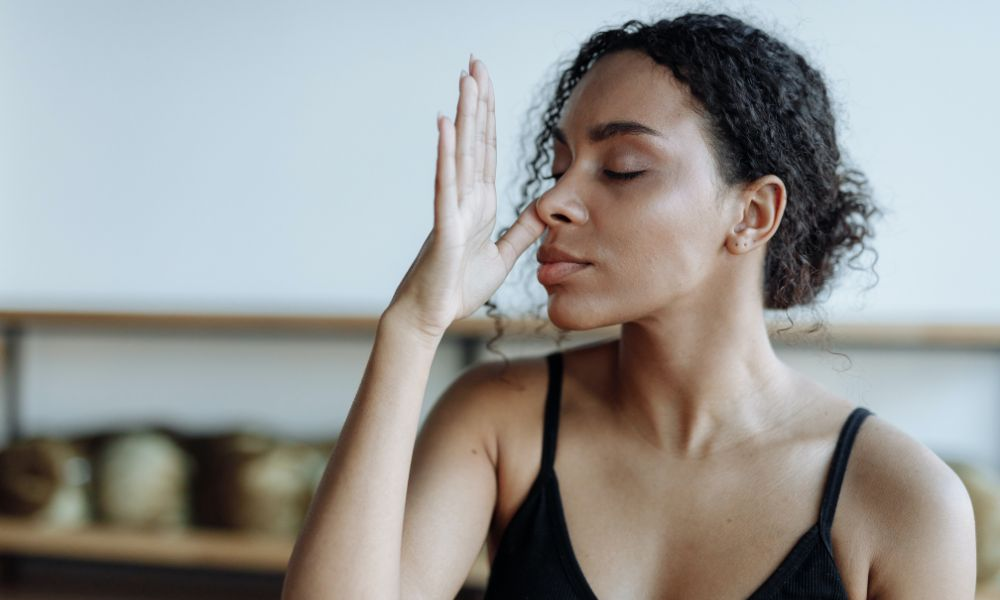 Set an intention, just as you might at the start of a yoga class.
Remember why you practice yoga, why you believe in yoga education and why you dream about teaching yoga. Remembering your goals may be helpful to return to when things get complicated or overwhelming.
You will practice yoga and take classes with different kinds of people.
All have different backgrounds, expectations, experiences, and pasts. Be kind to yourself and others, and let the experience be joyful and unique.
Keep in mind that your motivations may change over time.
You may start your teacher training program, intending to become a trainer, but halfway through, you realize that teaching is less attractive than it initially seemed.
And vice versa: you may believe you'll never have the confidence to get up in front of a class and teach – but that, too, can change!
This is your journey, and besides becoming a certified yoga teacher, you are also learning a skill for yourself, a philosophy, and a physical practice that you can implement in your daily routine.
Also Read >> Best Online Yoga Teachers Training
Have a yoga instructor training for your personal practice
The essential thing to remember is to research and learn for yourself.
Whether or not you want to teach yoga after becoming a certified yoga instructor, learning and assimilating the yoga philosophy and practical lessons will help you get the most out of your yoga teacher training.
Dedicating 3-5 weeks to learning philosophy and immersing in the yoga postures and practice will be challenging. Still, it will also shift your focus on your own body, mind, and spirit, allowing you to develop a whole new point of view.
These immersive experiences can be compelling if experienced with an open heart and self-acceptance.
If we want to teach yoga in the future, we must act from an honest and pure place after completely embracing who we are and our lives.
Accept that you don't know everything about yoga classes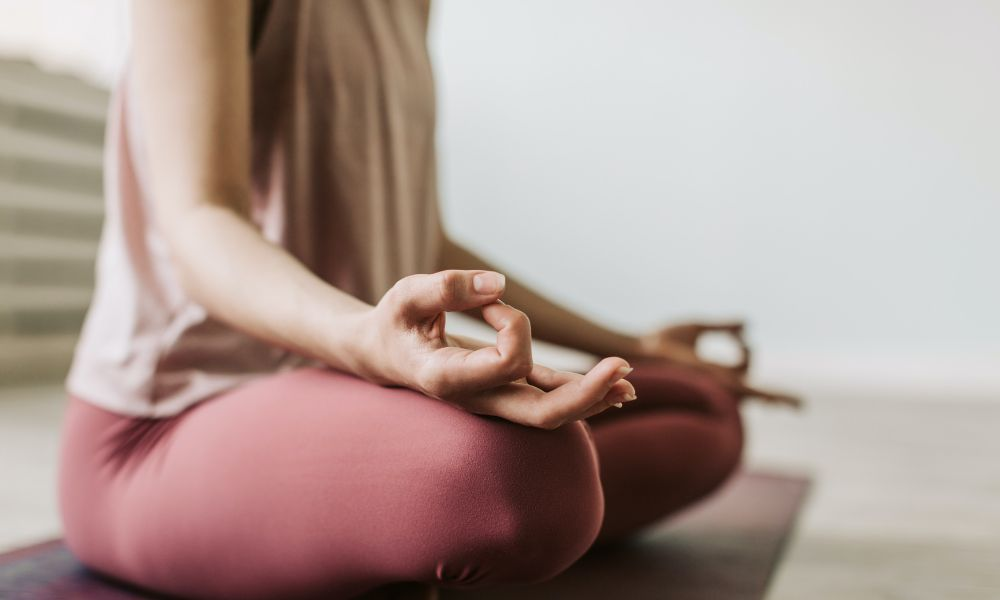 You may need help comprehending specific phrases, postures, topics, or even whole days.
That's okay!
Consider this an investigation of the yoga theory: be inquisitive, make mistakes, be perplexed, and seek assistance.
Knowing and accepting that you don't know everything is ideal and helps you improve your practice.
If you're unsure, seek advice from your instructors, mentors, or peers; you'll learn much more than if you appear to know everything from the start.
Buy some tissues.
There will be a lot of weeping! Crying is a common aspect of becoming a certified yoga instructor, whether it's your tears or someone else's.
But crying isn't always a bad thing!
Self-development is crucial; it's critical to let go of your baggage before advising others to let go of theirs. This is an essential lesson of the yoga instructor training.
When you choose to study anything in detail, you may expect to feel tired, experience unexpected emotions, and perhaps feel overwhelmed.
Be prepared at a physical level
Even if yoga instructor training programs are for all kinds of students, from beginners to experts, you should consider getting your body fit and healthy before starting the training.
Stick to your own personal practice at least two or three times a week for a few months before the training to avoid injuries, and be stronger and at ease, with the work you will do.
Focus on strength poses, flexibility exercises, inversions, twists, and static poses. Try to find your weak points and work on them to make it easier for you when the course starts
Another important aspect is to be aware of your past or recent injuries. Try to understand what kind of exercises trigger any part of your body that is not completely healed or recovered. Try not to push yourself too hard and, if necessary, tell your teachers during the training and ask for advice on how to work on it without doing any more damage.
Verify what props are available
What do you need during your practice? Do you need a mat, blocks, or straps?
Ask your school what they provide and what you need to bring from home. Usually, all the props are available, but it is always good to check first.
If you are attending an online course, try to understand if you might need any specific prop and get it before the course starts.
Verify what documents you need to travel
If you decide to attend a yoga teacher training abroad, you must be sure you have everything you need to travel to that destination. Here are some examples:
Visa
Check if you need to get a visa to travel to the destination that you choose.
Usually, in many countries, you don't need a visa for the first 30 days, so if you are taking a 200 RYT course, you should be okay, but please check anyways because every country is different, and rules change frequently.
Flights and Transportation
If flights are not included is ideal to book the flights for your destination as soon as possible to find the best deals and save a lot of money! Find the closest airport and see what the best day to travel is.
Accomodation
If it is not included, it is also essential to look for a location as soon as possible.
When you look for a place to stay is essential to check the following:
if the site has facilities nearby like supermarkets, pharmacies, or restaurants
if the accommodation offers the services, you need (for example, if towels are included or if breakfast is provided)
how are the rooms
If there is a reception or what time check-in and check-out are available
Currency & budget
Another step that has to be on your to-do list is doing a little research on the local currency. Check the exchange rate and the purchasing power of the local currency to understand what kind of budget you might need (how much does a meal cost? what about a taxi ride?).
When you understood what you need for your trip and set your budget, decide if to get the local currency in your own country, in case your bank offers that service, or if to get it directly to your destination.
Now it is easy with almost every bank to withdraw money at a local atm, so that could be the easiest option for you. Just check your bank rates because sometimes they can be high.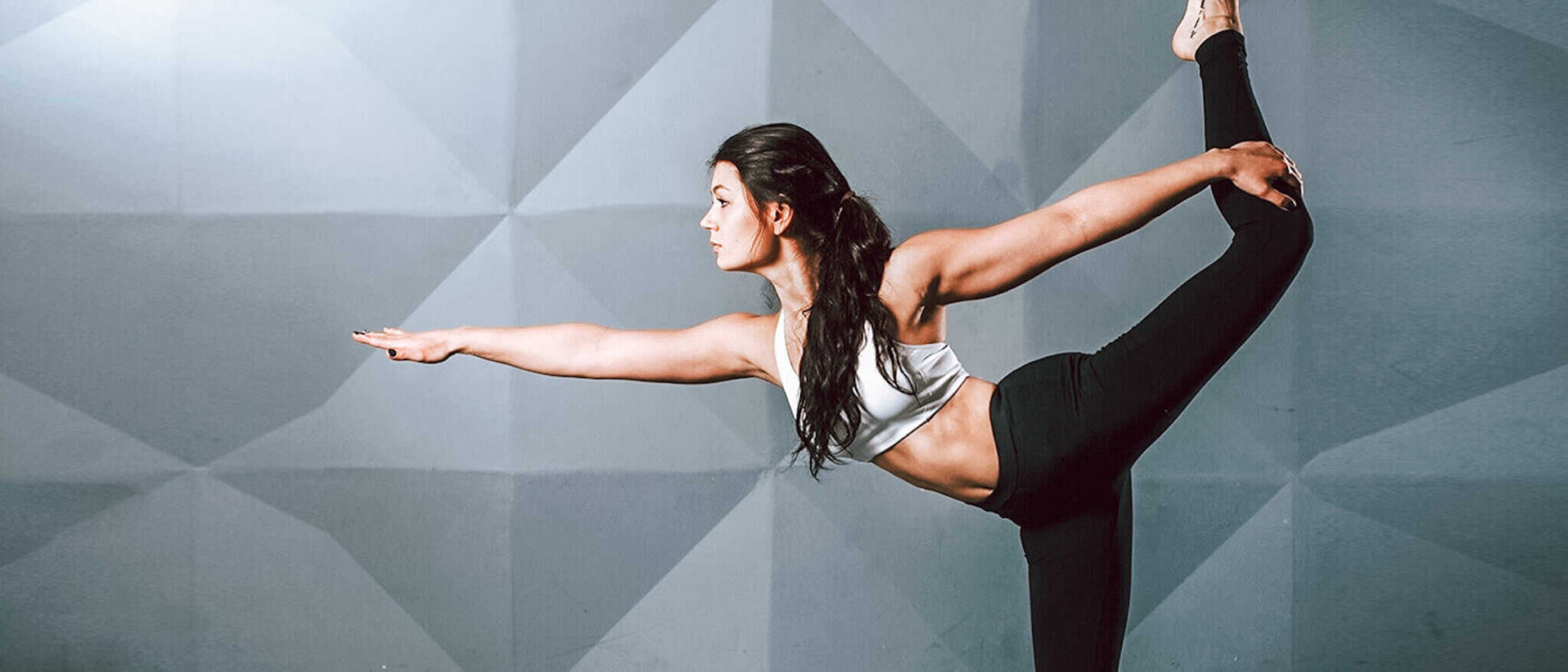 A path of self-discovery and yoga teacher training is only achievable with some pain. Here's a tale I overheard that illustrates the concept:
The lobster life cycle
"Are you familiar with the life cycle of a lobster?
A lobster's shell becomes too tiny when it reaches a particular size.
It starts to pinch, sting, and make you feel extremely uneasy.
So the lobster hides under a rock, emerges from its shell, discards it, and returns to its hiding place beneath the stone to develop a new one.
The lobster emerges after the new shell has grown around its body. As the lobster grows bigger and bigger, the cover tightens, pinches, and hurts again.
As a result, he returns to rock safety and starts the process again, shedding the old shell and developing a new one.
"It's a good thing there aren't any lobster doctors because if there were, they would give them some drugs or medication to make them feel better, and the lobster wouldn't have to bother growing at all."
Weeping after yoga, sobbing before yoga, crying during yoga, and wailing during lectures are all common occurrences.
Allow everything to unfold naturally.
Take care of yourself during the yoga instructor training.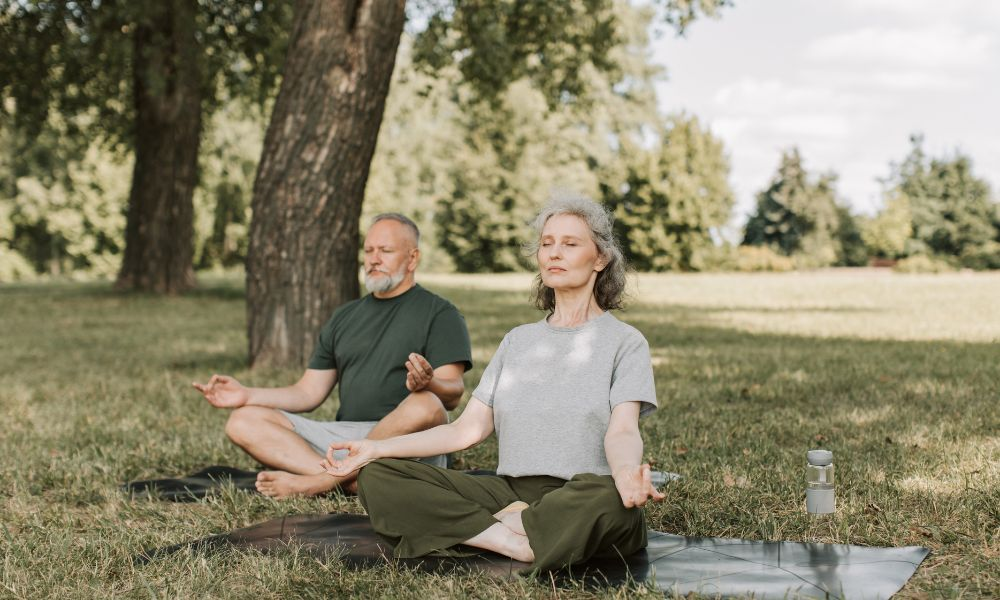 Yoga certification includes a lot of sitting as well as a lot of physical exercises. Be attentive and gentle while transitioning from a sitting to a yoga pose.
Injuries during the teacher training program may arise if you believe you 'need' to be able to perform a particular posture to be a teacher.
Listen to your body, remember that you're only getting started, and remember that the most excellent instructors must learn for themselves first and can pass on their knowledge and experience to others.
If you suffer an injury during your yoga training, look for the silver lining and utilize it to study and learn all you can about it to assist any wounded yoga students you may teach later.
Pay attention in class
In the yoga community, there is a lot of criticism regarding the number of individuals who start teaching yoga without having a good understanding of what they're doing.
Many injuries and accidents have occurred in contemporary yoga certification.
Worse, students might blame their injury on an instructor's lack of understanding or communication.
People volunteer to put themselves in a vulnerable situation when they join a yoga session.
Knowing what you're doing when instructing people on breathing and moving their bodies is critical.
Make sure you're one of the helping instructors rather than hurting as more practitioners get certified to teach.
Challenges you will encounter during your yoga teacher training
It's a rough journey to become a certified yoga teacher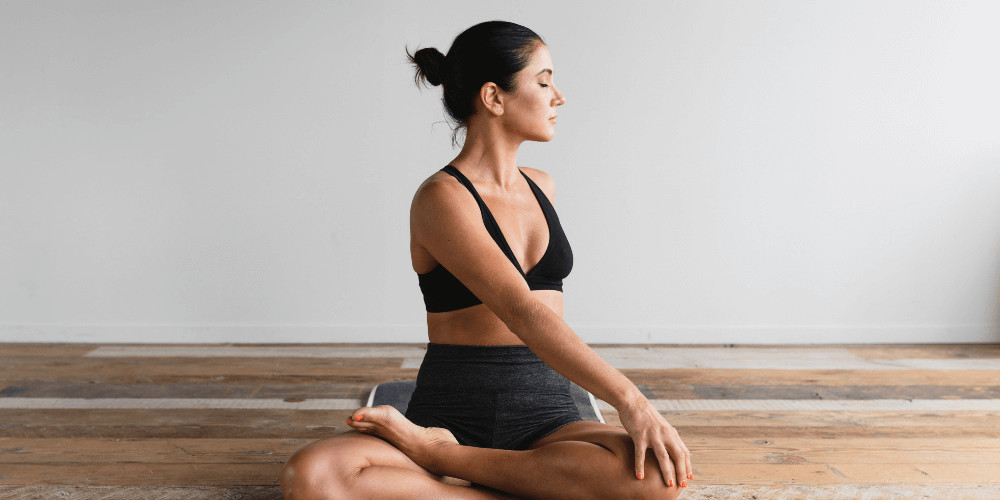 You may feel on top of the world one minute, loving your consistent yoga practice and eager to learn more, and the next, you may be unable to look at another yoga mat. Allow this to take place and take frequent pauses.
There will undoubtedly be moments when you feel you can't learn any more from the yoga instructor training.
It's a good idea to take a break from your yoga certification and do something completely unrelated during times like this.
Take a long stroll in the woods, get together with friends for a night of dancing, watch a trashy movie, or prepare a nutritious meal.
Have a discussion that isn't about yoga (do you recall what that was like?). You may find that what you've learned from your yoga practice has organically filtered into your daily life, and you can live the Yama and Niyama principles!
Dealing with various personalities during the yoga practice
Spending lengthy hours of intensive study and development with the same group of individuals may teach tolerance.
When dealing with other people's personalities, it's important to remember that everyone is unique.
Everyone has a fantastic set of priorities and values for this yoga certification. It may be tough to cope with other people's egos, but remember that most of the problems we have with each other start with ourselves.
Also Read>>> Best Online Yoga Classes
Explore why you may feel that way in the first place, whether it's towards a fellow student or even a teacher, and choose to act rather than react in a scenario.
Understanding Ayurveda and its various teachings may go a long way toward recognizing that their nature mainly determines other people's behaviors.
Comparing yourself to others
When you start something new and enroll in a class with different people with different levels of experience, you can feel like you're not prepared, fit, experienced, or good enough. And that is entirely normal.
If someone can do more yoga poses than you can or can make meditate for thirty minutes, it doesn't mean that you don't have the right or don't deserve the opportunity to be there with them. Everyone has a different journey, and that is the beauty of it.
Exchanging a chat with someone more or even less experienced can be your biggest asset during your yoga instructor certification course because sharing experiences is far more beneficial and allows you to grow much more quickly.
Testing your physical limits
The classes you will take in this training are tough, and the training will challenge you both at a physical and a mental level; you will be required to reach your limits and, step by step, work your way to push those limits and embrace the path, even in discomfort.
Most of us are not used to this demanding and constant physical activity. So push yourself through the challenges you will face during your training sessions, but also be kind to yourself and see every small accomplishment as a significant victory.
Learning to deal with tiredness and soreness is a process and takes time, but when you learn how to deal with it, you gain a potent skill you will take with you for the rest of your life.
Examining your body
Nowadays, yoga has become very popular, and many images tell us what a perfect yoga body should look like. But this is the last thing you want to consider during your training.
The misconception about the relevance of body types and body image in fitness is a delicate issue. Sadly, said misconception is also present in the yoga community.
The ancient yoga principles are all about inner balance and acceptance, so our advice is to focus on your inner journey and prioritize your inner growth. The rest will come by itself.
The best way to choose a yoga teachers certification course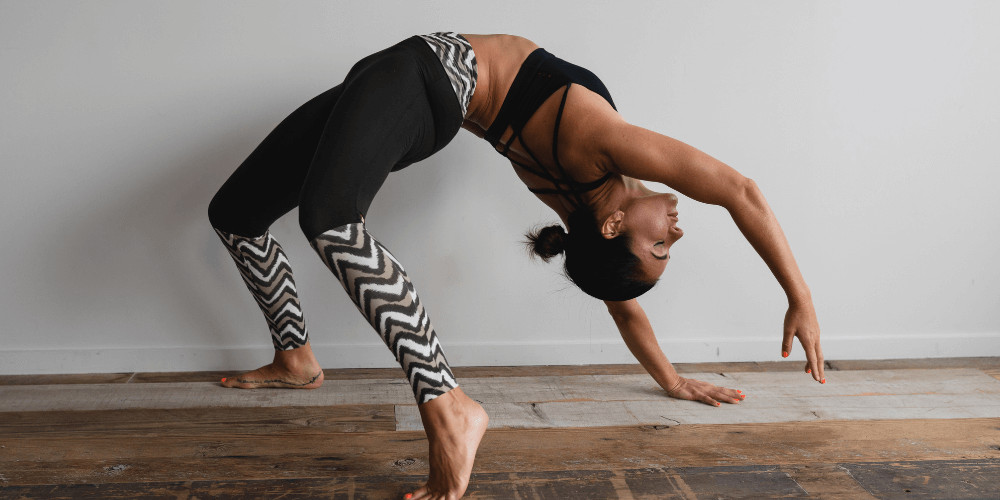 There are so many yoga teacher training courses that sometimes it is difficult to find the perfect one for us!
But what are some of the most important factors to consider when choosing between yoga teacher training programs?
Let's find out together!
How much time should a yoga teacher training last?
The most popular yoga training is usually the 200- and 300-hour yoga teacher program, which includes a little bit of every style and the basic yoga philosophy notions and teachings.
The 200-hour yoga teacher training course usually lasts around 20–25 days, while the 300-hour course can last 30 days. So consider how much time you want to dedicate to this course or your available time.
How much does a yoga certification course cost?
The cost of the yoga instructor certification may vary depending on many factors.
Some of those are:
if the course is held offline or online
if food and accommodation are included in the price
how much does the course last
the teacher's level of experience
That said, online yoga instructor certifications are, of course, the most affordable, starting as low as $300 per person. Many courses also offer delayed payment, usually including video lessons and digital or printable resources. They sometimes provide live classes and workshops or private sessions on video-call between student and teacher.
On the other hand, if you are considering attending a live yoga instructor course in a registered yoga school, the price will inevitably be higher. The price for 200 hours usually starts at around $1000 if you only look for the classes. However, all-inclusive training programs, which also comprehend accommodation and food, typically begin at about $2000 and reach $4000-5000, depending on the quality of the accommodation and additional services provided.
What is the right teacher training program for me?
The kind of teacher training you should choose, depends on many aspects of your yoga journey:
How long have you practiced yoga?
How many yoga training styles do you know?
Do you have a favorite yoga class or practice?
If you are new to yoga and want to know the basics, then a course with a little bit of every style of yoga will work best for you.
Or, if you have some experience with the yoga practice instead, you can also focus on one specific yoga teacher training program, like Hatha Yoga, Vinyasa Yoga, or Ashtanga Yoga.
If you want to specialize in something different, you could also enroll to become:
prenatal yoga teacher
children yoga teacher
acro yoga teacher
anti-gravity yoga teacher
Where should you take your yoga teacher training programs?
Nowadays, there are yoga teacher training courses everywhere, but there are three main options you can choose for your yoga teacher journey:
Weekend courses
The first one is for those who still have a main job or a busy life, but maybe they want to dedicate their free time and weekends to their passion and become yoga teachers.
It could be the perfect choice for busy people looking for a course near them that develops over different weekends!
Full immersion course
The second option is to have a whole immersion experience and maybe even do yoga teacher training abroad!
In these courses you have classes all day, you share lunches and dinners with your teachers and the other students as well as the accommodation you stay in. Sometimes also your room, depending on how the course is structured.
This is an incredible opportunity if you want to live a life-changing experience
Places like Bali in Indonesia, Rishikesh in India, Montezuma and Santa Teresa in Costa Rica, and many others offer these full immersion courses where you can focus 100% on your training and this unique life experience!
Online Course
If you have a hectic schedule or you want to have the option to be flexible with the time you dedicate to your yoga journey, then the yoga teacher training online could be the right choice for you!
Nowadays, many courses include video lessons, digital resources, and lectures from very professional and influential yoga professionals.
Most classes are pre-recorded so that you can follow along with the course at any time. Some courses also include live lessons that allow the students to interact with their teachers and ask direct questions or ask for feedback.
What is the best online yoga teacher training?
What is the best yoga teacher training program?
There are so many yoga teacher training programs that it is difficult to find the best one.
However, few institutions and schools are recognized internationally in the yoga community. The most important one is Yoga Alliance, which offers all kinds of courses and gives official certifications to its yoga students.
If this is the first time you get certified as a yoga instructor, then the YTT 200 is the best choice! It is the easiest to do and enough to become a certified teacher.
Also Read>>> What is the meaning of RYT 200?
How to get a yoga certification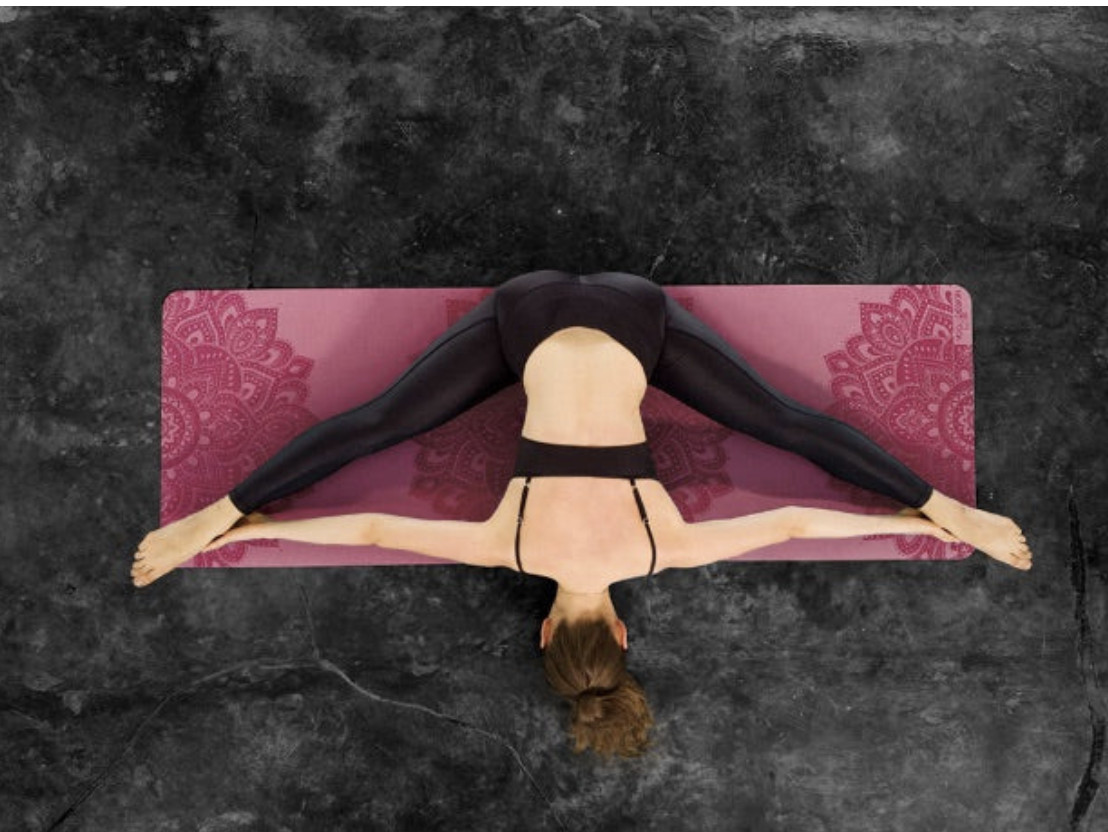 Find a course that is good for you
As we explained in the previous chapters, nowadays, there are so many options from which you can choose depending on your needs and desires.
So think about what you want your experience to be like, what kind of teacher you would like to have, or what type of environment you would like to be in
Ask for advice
If you are confused or undecided about what path to take, a good option could be asking for advice from a friend, a family member, or someone in your yoga community.
People who know you well could help you highlight some of your features, skills, and interest and guide you through your final choice.
People in your yoga community could also be helpful, for example, if you need guidance on the theoretical part of the practice or could share whit you their past experiences.
Set a budget
Another aspect you want to consider is how much money you can dedicate to this training.
Usually, online courses are cheaper, starting from $ 300 up to thousands of dollars, depending on who are the yoga teachers, what kind of resources provides, and how many hours the course is.
The live yoga teacher training program is more expensive, usually starting at around $1000 and going up to $4000-5000, but a much more immersive experience.
Set a timeline
Decide how much time you will dedicate to your yoga classes and your yoga certification course.
Even if you are attending an online course is helpful to set yourself a deadline for two reasons:
It will keep you focused and consistent while practicing yoga
It will force you to make your yoga classes part of your daily routine
What can you do with a yoga certification
Is it worth getting yoga certified?
YTT is an investment in your future professional life if you want a chance. You can advance, gain more YTT expertise, and perhaps teach.
Today you can find all kinds of yoga courses worldwide, so having a yoga certification and becoming a registered yoga instructor will give you more credibility as a yoga instructor.
What certification do I need to be a yoga instructor?
With every kind of yoga certification, you are officially ready to be a yoga teacher. Nevertheless, some yoga schools require a Yoga Alliance instructor certification, one if not the most prominent institution in the yoga community.
To get the Yoga Alliance Certification, you must commit to at least a 200-hour yoga teacher training program. After completing that, you will receive a yoga instructor certification recognized worldwide.
Where can I teach with a yoga certification?
If you already have an idea what kind of yoga schools you want to send your curriculum to, try to contact them and ask what kind of requirements you need to have and if you need an official yoga instructor certification.
If, on the other hand, your goal is to become a yoga trainer, so you want to teach to future yoga teachers, you must have an official yoga instructor certification from Yoga Alliance. Additionally, if you plan to own your registered yoga school, you must take another course called RYS.
Can I also teach with little to no experience?
These yoga training courses are created to teach you the basics of yoga theory and philosophy, train your body to perform all the most relevant postures, and give you all the tools you need to create a class for your students and deliver them an enjoyable and unique experience.
So don't be afraid if you don't have a lot of experience or don't know all the posture names. You will have enough time and resources to become the perfect teacher for your students during the course.
So if you aim to do the first level course, usually starting from 200 hours, you can join anytime. If you see that being a yoga teacher could be your calling and you want to get the advanced certification, then you will need to prove you gained some more experience teaching yoga and that you held a certain number of hours.
To depart: This article is only the start.
Teaching yoga is more than just coming up to the front of the mat, throwing shapes, sipping coconut water, and then shopping for new yoga clothes for the rest of the day. Sorry!
Remember your goal, educate from the heart, share what you know, and keep learning.
Teaching yoga requires study and self-reflection (Svadhyaya); after you complete your first yoga instructor certification, you'll quickly realize that this is just the beginning of a lifetime journey. There's no telling where it'll lead you, and it's all a matter of practice.