early mornings: 4 easy and healthy breakfast recipes you can try today!
Published: 19-02-2018 - Last Edited: 12-08-2021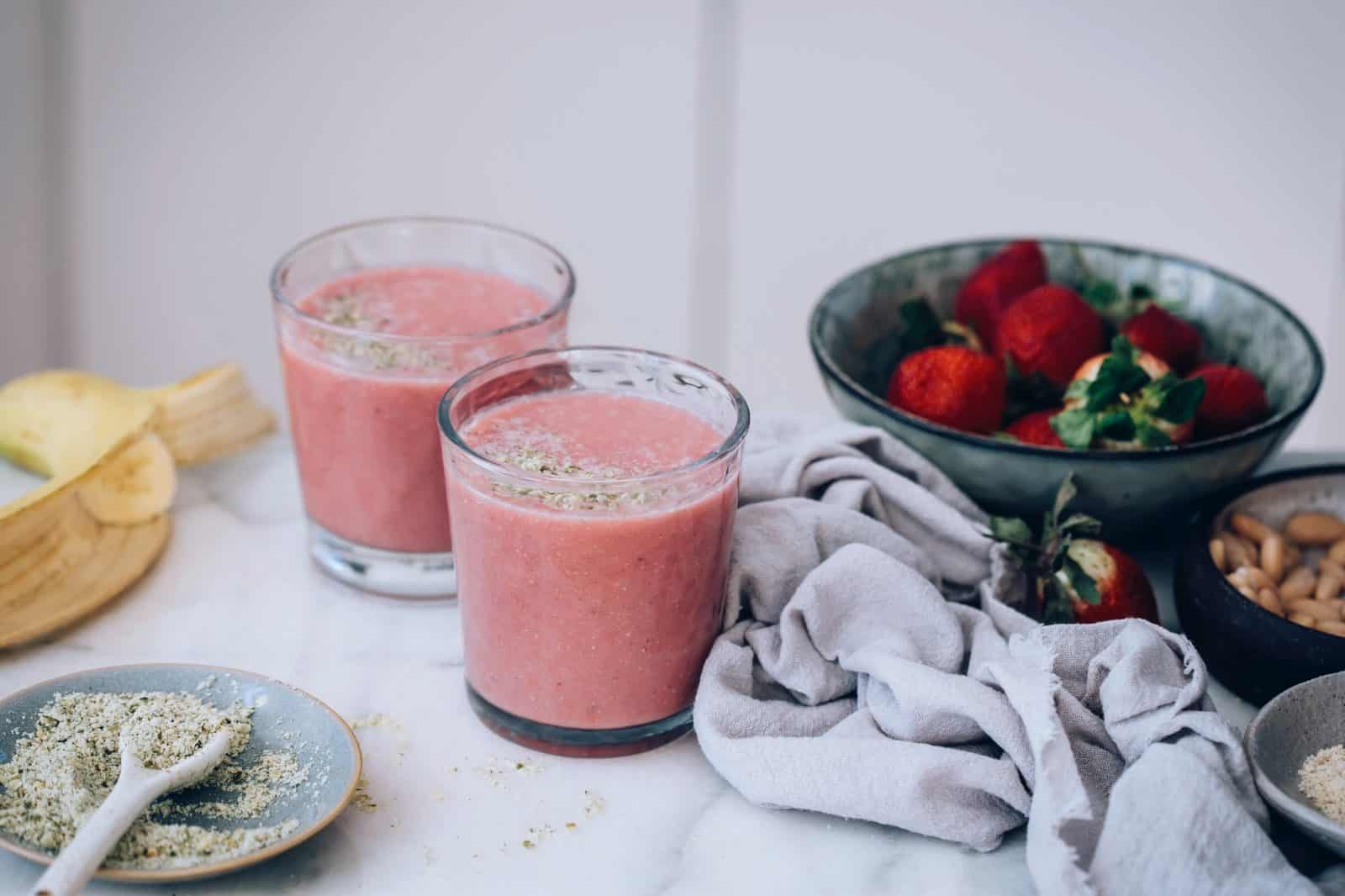 Isn't it true enough that during most of the mornings we get hardly any time to sit and have a good breakfast? Well, thanks to our busy schedules, it has become a very common scenario nowadays! Rather, almost all of us end up just grabbing a fistful of cereal or a crappy granola bar on our way out of the door.
But, experts have said over the time that eating a proper breakfast is quite significant after the long span of nights when our body doesn't get any fuel.
However, it is not always a tough and tedious process to cook healthy breakfast recipes. So, if you want to eat something great for your health in the mornings then you can certainly opt for some of the most simple yet wonderful breakfast recipes which would provide you with all the beneficial nutrients while not letting you drain out.
Want to take a glance at such easy-to-go and healthy breakfast recipes?
1. Savory Oatmeal with an Egg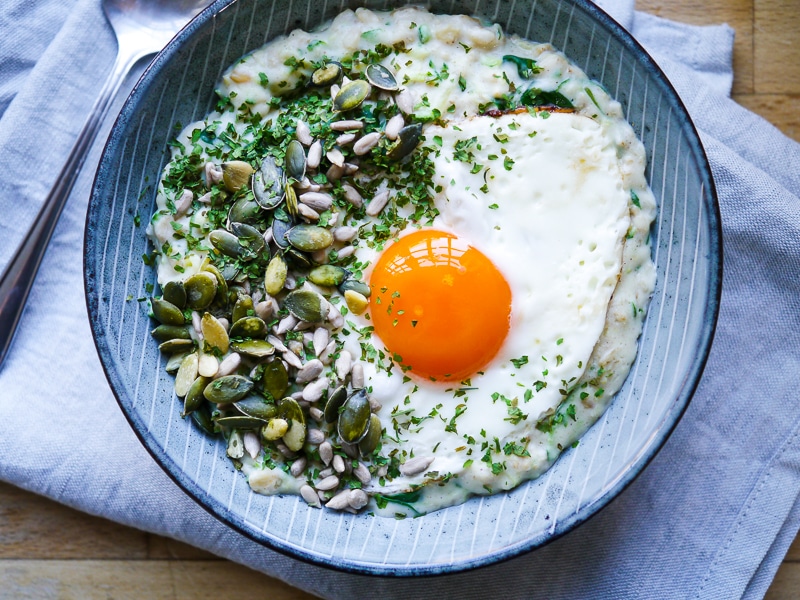 Want to take oatmeal to a whole new level? Try it in a savory way! Prepare it as usual with water or milk. But, just add a pinch of salt or pepper onto it instead of cinnamon or sugar. Then, top it up with a poached egg and even sprinkle some seeds, herbs, and/or cooked spinach to boost the taste.
Also, read >>> raw chia seeds porridge recipe
2. Quinoa Fruit Salad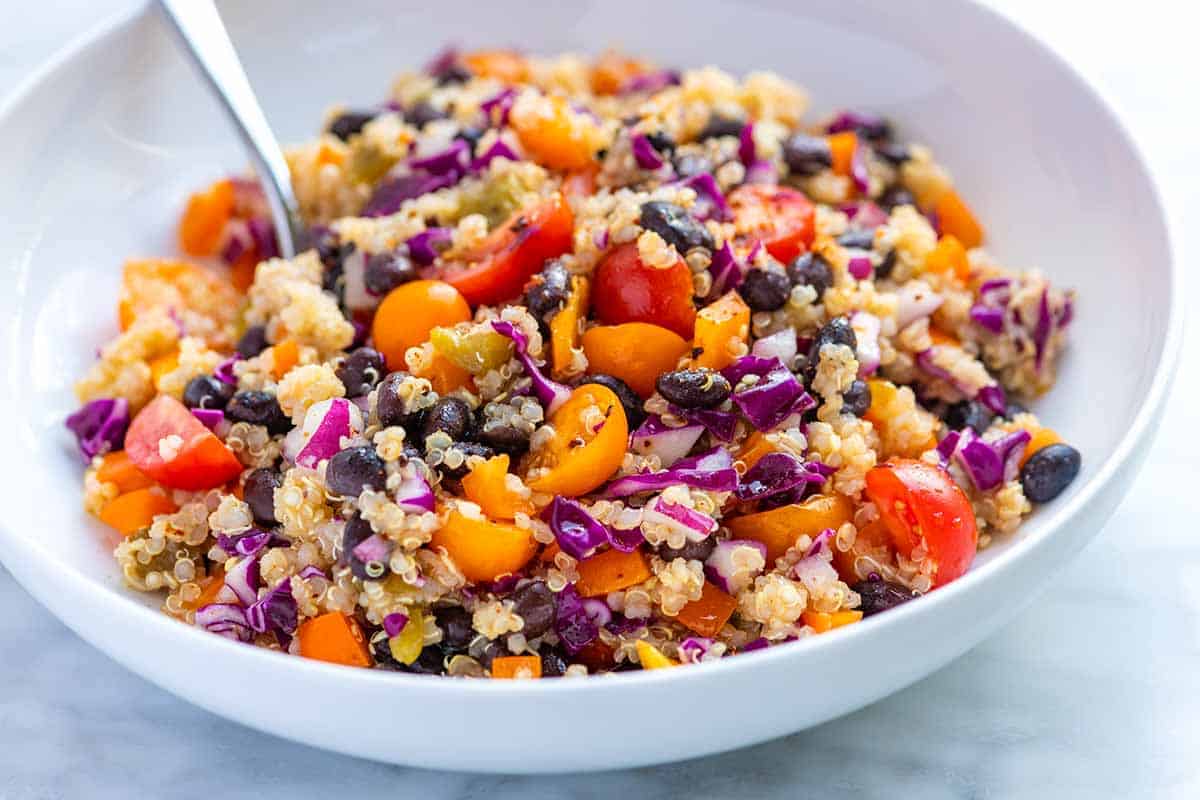 Spice up a plain cup-full of cut fruits with just a scoop of Quinoa – that's it! Remember, you've got to toss the whole shebang around till the quinoa gets evenly blended. Finally, dress the dish with a spoonful of honey, lime, and basil. Trust me on the lime and basil – this plant-based dish tastes simply superb as well as being extremely healthy. You can make the same version with veggies and no fruits (cherry tomatoes, shredded red cabbage, beans, etc.) for a more savory taste.
3. Tomato Toast with Macadamia Ricotta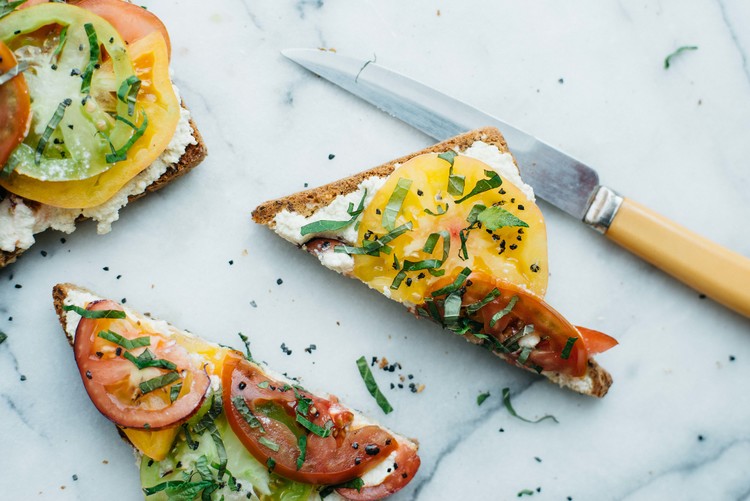 This is an absolute classic breakfast sandwich! All you have to do is take some hearty whole-grain bread and spread each slice with a layer of macadamia ricotta cheese. Now, sprinkle with some basil, kosher salt, and freshly cracked pepper to make it super-tasty!
Oh, and don't forget to add some slices of fresh, heirloom tomatoes after having blotted them with a paper towel to remove extra liquid. You'll simply love this tasty breakfast recipe, not only because it will help you to be on the healthier side, but it tastes great too.
4. Berry and Yogurt Smoothie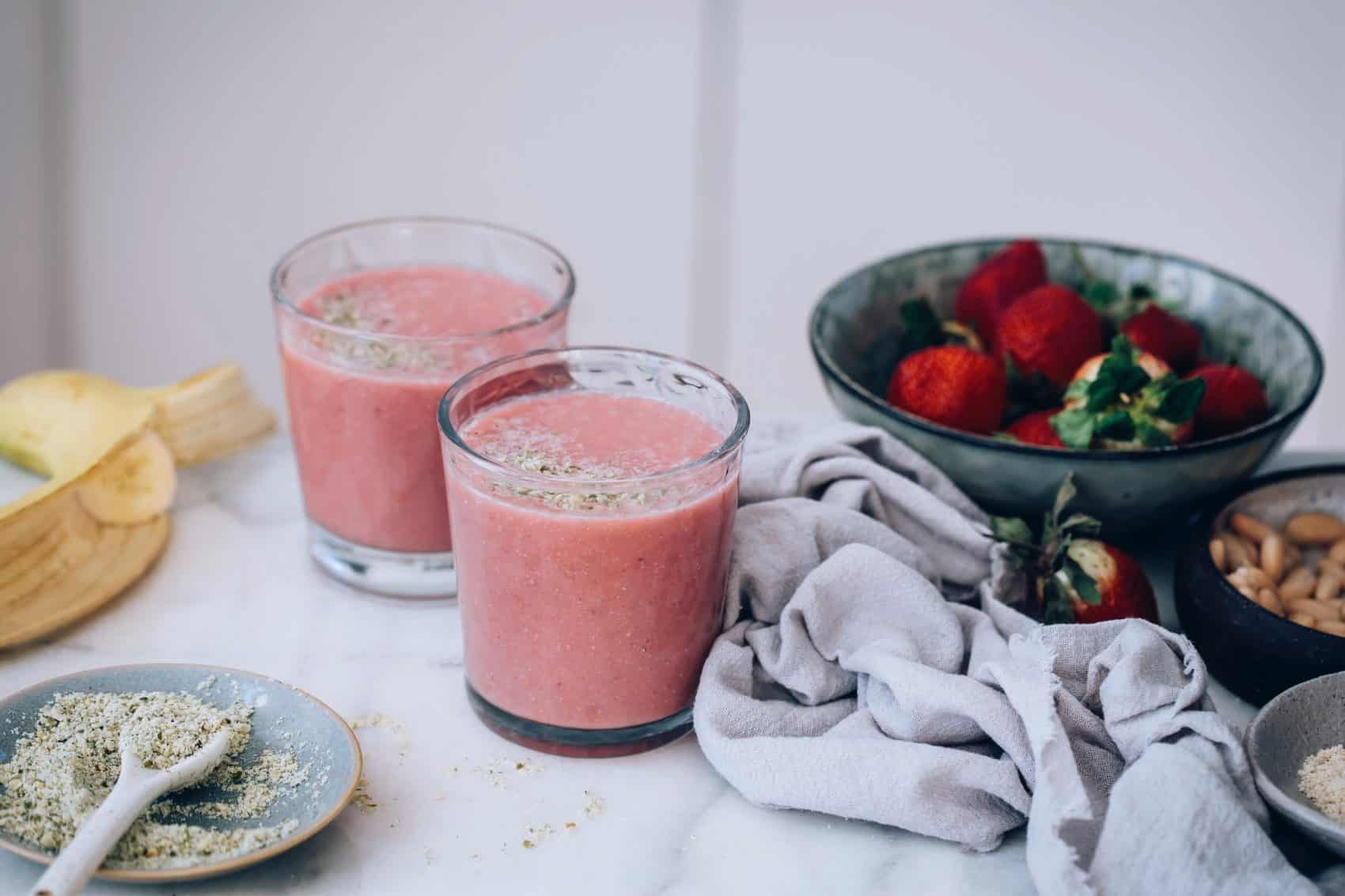 When there's a morning rush this delicious smoothie will be the perfect option for you! You just have to blend frozen fruits, like bananas, berries, etc. with Greek yogurt, or any other liquid of your choice like, water, milk, coconut water, or whatever you like. Finally, add a few cubes of ice to enjoy the nutritious drink tastily, and a drizzle of your favorite seeds.
Conclusion
I am certain that these fantastic recipes will not only keep you fuller as well as allowing you to be healthy. But they also won't take much time to prepare them. So, just try these soon and change your lifestyle in the best way possible!