raw chocolate ice cream
Published: 10-06-2015 - Last Edited: 06-10-2022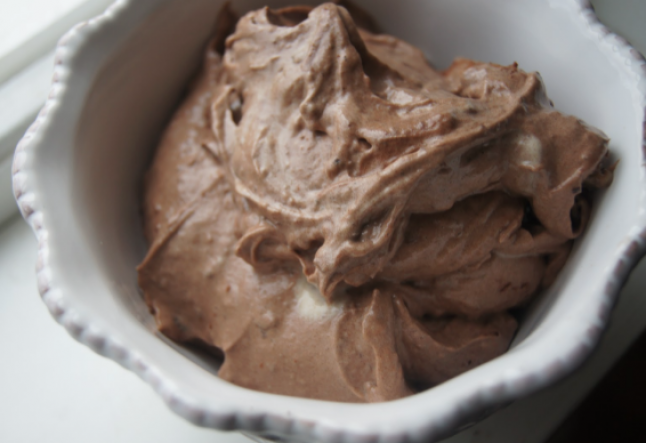 easiest chocolate ice cream recipe
Peel the bananas and freeze them overnight, when they are frozen put all the ingredients in a vitamix and blend together. Slowly add just a little water (about 1/2 a cup) to reach the desired consistency.
| Breakfast | Desserts Snacks | Serves 4
Prep. Time: 5 min. | Cooking Time: n/a min.
Ingredients
6 big bananas (they need to be very sweet, almost black)
1 cup raw cacao powder
Serve immediately and enjoy.
Check out this recipe >> raw chili spiced broccoli tacos with cashew sour cream