raw creamy chia seeds porridge
Published: 11-02-2013 - Last Edited: 12-08-2021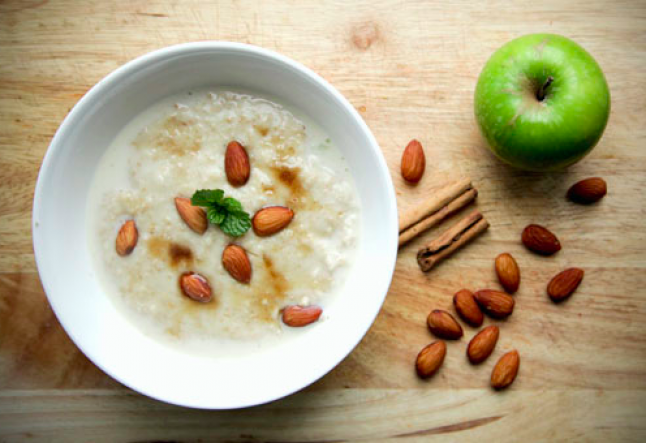 A delicious and nutritious easy breakfast
Place the Chia seeds and the almonds in two separate bowls, and cover with water.
Soak 1 hour. Rinse and drain.
Place the ingredients in a food processor together with 1 teaspoon of cinnamon and a pinch of salt and blend until smooth.
Top with fresh blueberries, sliced apple, cacao nibs, dried mulberries, coconut flakes, some raw nut butter, or whatever the season and the kitchen offers today.  
Enjoy also >>> raw banana and chia seeds avocado smoothie
Read more on my taste of health