Solace – Self Deprivation Isolation Tanks / Pods in Bali
Published: 14-01-2023 - Last Edited: 15-01-2023

We love our spa time as a primary way to rejuvenate and renew ourselves, especially in Bali. Since sensory deprivation tanks have become a more mainstream way to unwind in the last few years, we decided to give it a try!
Floating tank fans rave about their benefits (deep relaxation, immune system boost, enhanced creativity, and deep meditative state), all therapeutic sensations we are interested in experiencing.

There are two primary floating tank locations in Bali, one in Ubud (in Tampaksiring) called the Float Garden and one in Canggu called Solace Float — we figured why not take the first dip at the nearest location from us, Solace Float?
Weightless Float Center in the Heart of Canggu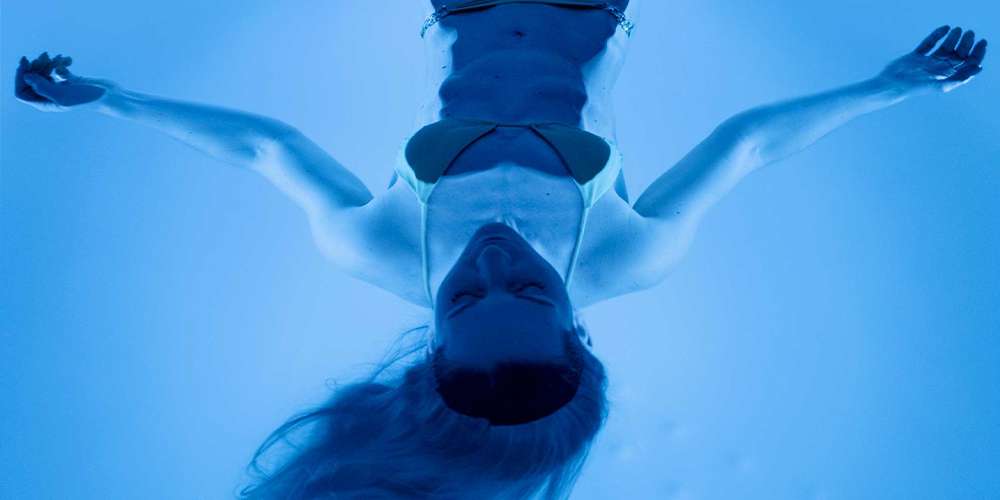 Solace Float is a therapy Spa offering the unique treatment of Zero-Gravity Flotation Therapy. Solace Float's customized floating tanks allow you to curate your experience with different music, guided meditations, or sleep stories.
Floating the Solace's way – a 5-star experience from start to finish.
Walking into Solace Float in Canggu feels like entering one of the many Bali modern, clean, and classy spas. Shortly after you enter, the reception desk's staff will ask you to fill in and sign a release form an iPad.
Once that is done, one of the hosts will offer to start your journey with a selection of adaptogens, elixirs, and tonics shots from Alam Farma formulated specifically to enhance your experience.

You can choose from Dream Drops(sleep aids), Mother Earth (Immunity), Herbal remedies (pain relief), and Botanical Bliss (relaxation).

Then you will be taken upstairs to your floating chamber. There you will receive a thorough orientation on the dos and don'ts when floating.

Then the staff will give you a complete rundown of the process (shower before and after, wear earplugs (provided) for optimal noise cancellation, etc.)

Like many we imagine, the idea of being in the dark closed-up tank did not feel very inviting to us, so we did ask if we could keep the light on and the door open. To our surprise, it is optional to do one or the other, and it immediately felt very reassuring indeed!
Also Read>>> Vipassana Meditation in Bali
It might take you some time to find the most comfortable floating position, and we tried a few options; our hands overhead, crossed on our chest, or along our sides. Still, either way, the sensation of ultimate calmness and deep long releasing breath kept permeating throughout the whole experience.

Finally, bravery came along, and we did try the closed door and pitch-black option, and it felt incredibly serene, like being lost in the ether of infinite lightness!

As made aware upon our arrival, all floating sessions at Solace are 90 minutes long since many of the most significant benefits of floating might not even occur until 45 minutes or so (though you can feel free to get out anytime).

So, of course, our initial thought was how could we dedicate 90 minutes to floating with everything we have to do in our lives!? Well, the best part when floating in 12 inches of body temperature like salty water in a dark tank is that time disappears.

So when the soft music went on (a gentle signal that the treatment was over), we thought we might have just been floating for about thirty minutes only!
We ended our session in the comfortable communal lounge, where another cup of delicious warm tea soothes our 90 minutes of self-reflection and space like a journey, allowing us to transit toward the rest of our evening feeling nurtured, stressfree, and rejuvenated!
Related>>> Ziva Meditation
For floating tank fans, Solace Float offers packages:
One experience is IDR 650,000 IDR (US$ 45.5) +Taxes & Services
Three floats for IDR 1.35 million (US$ 95) +Taxes & Services
Twelve floats for IDR 4.8 million (US$ 335) +Taxes & Services
Open hours: 7.00am – 10pm Everyday
Reach them on IG or FB – Website – Whatsapp: +62-0819-7776-5223
Located next to Starbucks Coffee Canggu on Jalan Berawa. at:
No.8 Canggu Square units 8-10 Canggu, Jl. Pantai Berawa, Tibubeneng, Kuta Utara, Badung Regency, Bali 80361 – Google Map.