the tenth door – a yoga adventure
Published: 02-09-2012 - Last Edited: 06-11-2022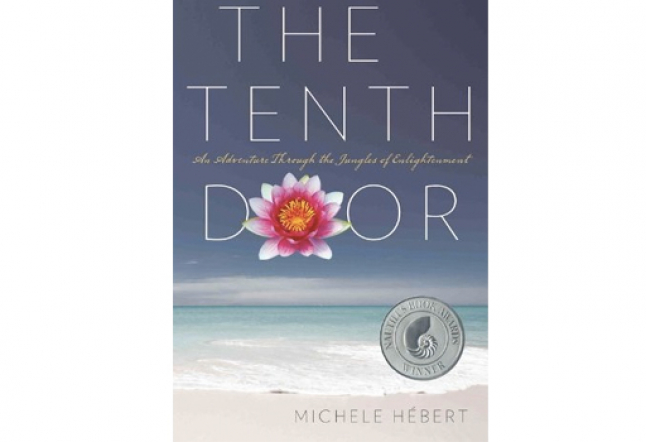 a book review
The Tenth Door, An Adventure Through the Jungles of Enlightenment is a yoga classic. Courageous, surprising, and more than enlightening, Michele Hebert exemplifies a woman who is true to her connection to her path and to her guru, legendary yoga master Walt Baptiste.
Walt Baptiste was a master of Raja Yoga, and like all great teachers, he lived the life he inspired in his students. As Hebert makes choices that light up her own awakening, we experience a world we might not have discovered on our own. When she first meets Walt, he welcomes her home and she sees "endless love" in his eyes.
Walt is physically located in San Francisco, but through "spirit" he communicates long distance with Hebert in El Salvador and ultimately guides her through a life-threatening situation.
Michele never quits, even when confronted by the challenges of managing a yoga retreat for Baptiste in El Salvador at the time of the revolution. Ignoring her family's fears, protests and requests to come home, she stands her ground to stay and do the work she is called to do.
When we see Hebert mastering her fears and moving beyond postures to take up yoga's deeper teachings, we share the magic that happens when she is motivated by unconditional love rather than pain, suffering and misery.
Reading this book, we cannot help but be uplifted by Michele's dedication and strength and Walt's uncanny ability to hover over us and remind us, "I want you to realize the divine light of your own soul within you. Your own inner light will reveal your soul's purpose.
If you need further support the guide will be there. I, as spiritual guide, must not be shy about demanding what is required " " I ask nothing of anyone in practice that I have not myself gone through. There must be this honesty or there is no spiritual master."
This memoir carries great good power as Hebert ultimately leaves us with her mantra, "peace, harmony and well-being".
Read her marvelous journey and let it stir the movement of your own spirit and transport you to another place.
Buy Michelle Hebert's Book on Amazon here
Read next >> walk your talk as a yoga teacher