life by the cup
Published: 19-06-2014 - Last Edited: 03-11-2022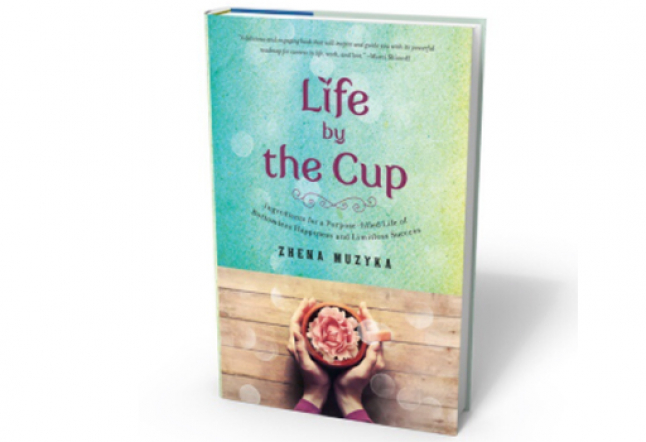 Zhena Muzyka's book review
I was happily on my way for a weekend to myself in Ojai. Time for myself is the greatest gift, as I come back to my family with a renewed spirit. Though the temperatures were rising, I chose to go to Ojai for the weekend and to be nourished by its strong spiritual roots and pink sunsets over the Topa Topa Mountains.
With a book, stack of magazines, poster board, and a glue stick, I was armed to spend time reading and creating a vision board for a certain area of my life.
While I was in my room, I came across an article about a book from the woman who began Zhena's Gypsy Teas. As an avid tea drinker, and a supporter of fair trade and organic products, I was intrigued by the article.
Zhena Muzyka's memoir, Life by the Cup, recounts her extraordinary journey and her rise to a prosperous life despite unbelievable obstacles.
Her passionate vision of fine crafted organic fair trade teas amidst every struggle imaginable is both awe inspiring and a true testament to what purpose can achieve in one's life.
It was not only Zhena Muzyka's tea blends that were deliciously unheard of, but also her desire to be a champion for the fair trade and organic movement with tea. Unlike today, when Zhena's Gypsy teas were conceived, the organic and fair trade teas were practically unheard of.
As Zhena Muzyka struggled with the health issues of her son, while keeping her small office afloat, she found her soul's purpose and answers in the distant lands of the tea farmers.
I dove into this book, only stopping to make myself a cup of tea and daydream about the delicious recipes that sprinkle the pages.
Buy Zhena's Book here on AMAZON
Read next >> reasons to eat almonds