law of attraction
Published: 15-11-2012 - Last Edited: 06-11-2022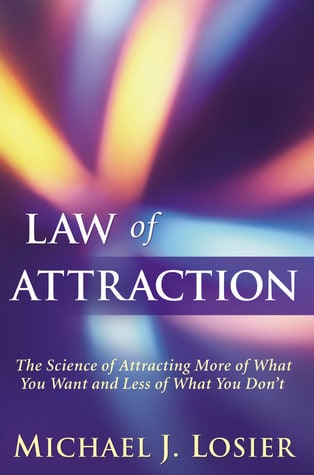 by Michael Losier – a book review
You may already be familiar with the universal Law of Attraction, but did you know that it can help you achieve your grandest ambitions? Even if you already understand the power of this principle, you need to learn how to put it in action. Law of Attraction will show you. Through clearly assembled charts and graphs, Losier reveals simple tactics to manifest your deepest desires.
Though broken down into three simple steps, these stages of attraction can be overwhelming. Whether this is your first encounter with the principle or you are a devout patron, Law of Attraction offers a plethora of insight. To the newcomer, this guide uncoils the most convoluted philosophies of the law; to a well-rehearsed practitioner, it is a companion along their lifetime interaction with the principle.
This handbook can double as a journal, in which you may record the growth of your understanding and the evolution of your perspective on life. Concepts such as "The speed at which the Law of Attraction manifests your desire is in proportion to how much you allow" are sown throughout the book, constantly encouraging you to remain positive and driven. In this way, Law of Attraction will teach those who need information and support those who need a little more guidance – Find Law of Attraction on Amazon.
Read next >> 3 simple actions to avoid deceit