Yoga teacher Inês Rosa
Published: 25-04-2015 - Last Edited: 30-10-2022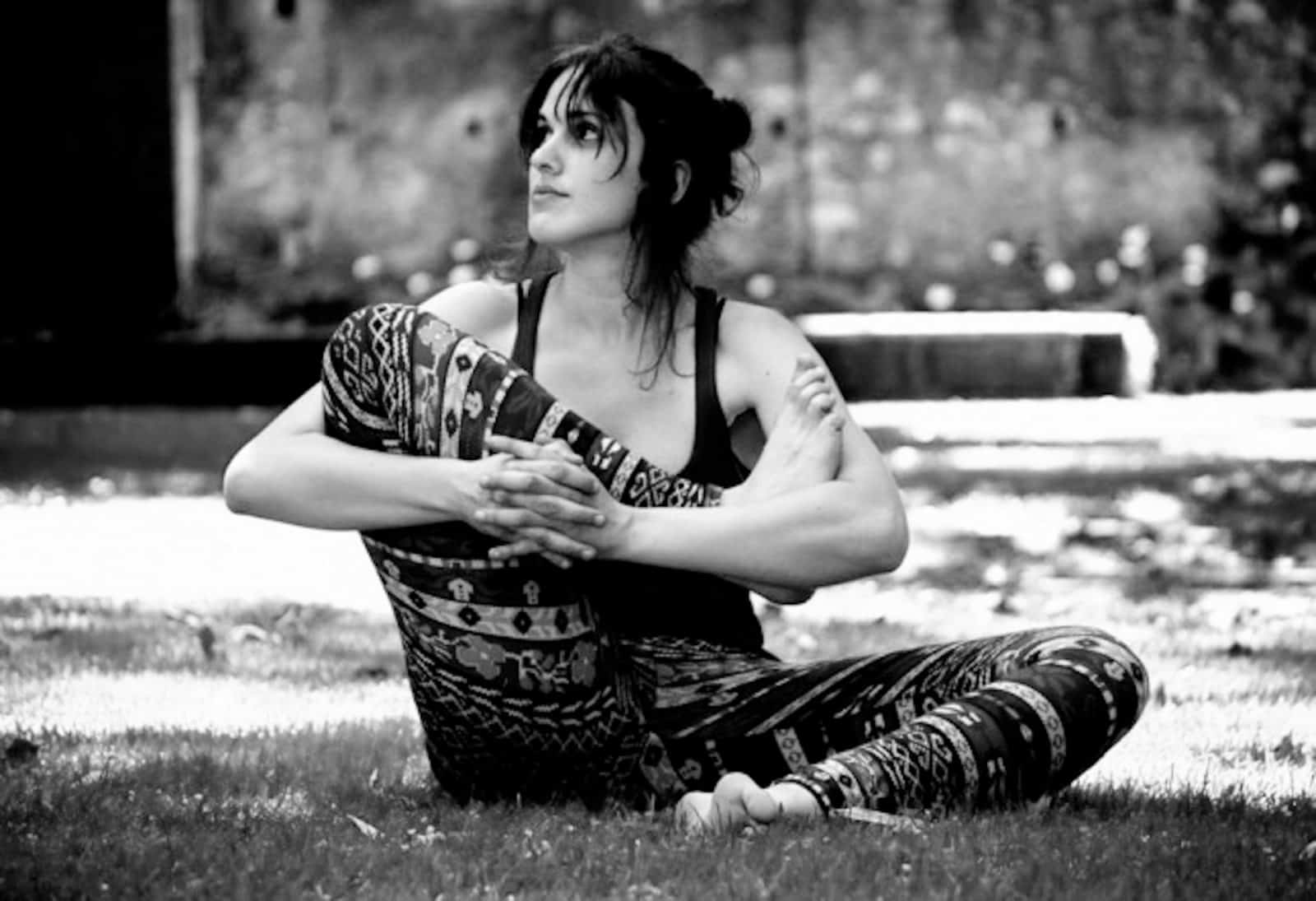 Since a tender age, Inês Rosa wondered about her role in this world.
After all, what was the purpose of her existence? Inês Rosa was always looking for an answer to this question. Until the day when a book about Ayurveda Medicine fell on her lap and the young lady from Alentejo, South of Portugal realized that her role was to help those around her.
She gave up her painting course, which she was attending at Évora University, and started to study Traditional Ayurveda Massage, Chiropractic Massage, and Zen Shiatsu. She fell in love with what she discovered and dedicated herself to it with all her heart and always tried to go one step forward.
In 2007 Yoga came into her life.
It was an unusual practice in the small town of Beja, where she was living at the time, but Inês fell in love with it as well. Becoming a yoga teacher was a tiny step: the teacher that was teaching her, aware of the will to learn Inês had, challenge her to go deeper in her studies.
Inês packed her bags and went to Lisboa, where she had the opportunity to study with Anna Ivanov and other guest teachers from the São Paulo, Brazil's Naravana Yoga Study Center.
Today, she goes from Lisbon to Beja, teaching Hatha Yoga, inspired by all creatures, by Nature, and by the Universe.
Her classes focus on the interior of her students. "In classes, we focus a lot on the alignment of asanas, feeling the posture from the inside out", because that was will guide us to our interiors, where, as she guarantees, lies true happiness. Because all human beings are entitled to experience that state of union with themselves, Inês teaches children, adults, and the elderly, creating sequences adapted to each level.
Elderly classes focus on maintaining a good posture, alleviating external and internal pain, and creating wellbeing and quality of life. Children's classes have the same base but are moments of the mutual share of stories, games, and, of course, moments of the creation of self-love and love for the world that surrounds them, as well as tranquillity.
Teaching forever.
Sure that "yoga practice and living according to the knowledge the ancestral masters left us" is what connects ourselves with our true essence, Inês Rosa affirms she wants to bring her knowledge to all the human beings, contributing for the wellbeing of the world we live in, as long as she can: "I normally say that I see myself teaching when I'm old. As long as I breathe, I'll help people".
Facebook: Inesrosayoga
Read next >> hugo abecassis