top 10 natural home remedies made simple
Published: 08-01-2019 - Last Edited: 12-08-2021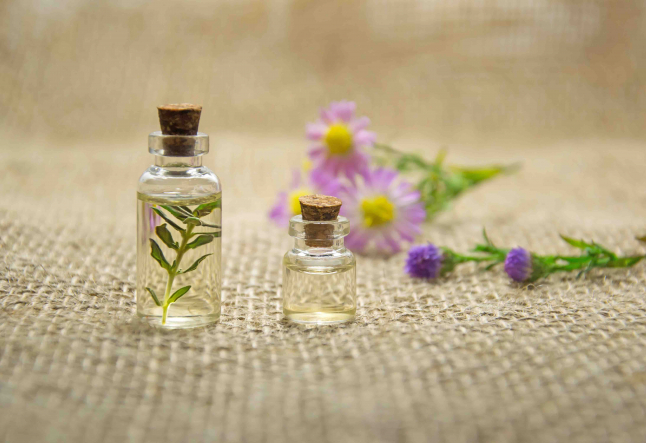 simple at home apothecary and self-healing
Make sure you keep these 10 natural home remedies around the house. Whether it's a scrape, ache, pain, skin ailment, bug bite, ill feeling – you name it, you will have the remedy!

For me, it all started when I was growing up with my wise grandma, who taught me a great many things about alternative healing with herbs. I feel so fortunate that this has turned into a lifelong passion. Embrace your favorite remedy from the following natural alternatives for the home.

At the bottom of this article, you'll also find more natural ways to self-heal.

1. Coconut Oil

You may have heard about the benefits of coconut oil, which is the latest skin care and natural healing remedy to go mainstream. Here are some of its amazing health benefits:

• Hair, skin and dental care
• Aids weight-loss and digestion
• Regulates metabolism
• Maintains cholesterol
• Boosts immune system
• Natural antiseptic and anti-bacterial
• Soothes sunburn and cools eczema
What to use it for?

All of the above. Cover your body in coconut oil regularly. Use it in cooking, on your hair and skin and for oil pulling daily.

2. Aloe Vera

This wonderfully soothing and super mosturizing gel has been used in ancient traditional medicine for years. Its benefits are numerous:

• Anti-bacterial, anti-fungal, anti-inflammatory treatment
• Antiseptic dressing
• Heals skin infections, insect bites, eczema, cuts, burns, scars and rashes
• Very effective in the treatment of psoriasis which causes itchy, red patches on skin and scalp
What to use it for?

Apply it to your face, shoulders, arms, décolleté and hands to moisturize deeply, promote sun kissed skin and relieve sun-damage.

3. Arnica

This herb has many wonderful uses:

• Strong analgesic (pain reliever)
• Antiseptic and anti-inflammatory characteristics
• Great for healing skin abrasions, insect bites and joint or muscle pain
• Heals wounds from trauma and surgery
• It feels great to massage arnica gel which has been cooled in the fridge into sore areas of your body
What to use it for?

Joint and muscle pain. keep creams, gels and oil around to massage into areas of your body that are tender or painful.

4. Calendula flower (Marigold)

Used throughout the ages for relief from burns, bruises, skin infections, cuts, rashes and skin ulcers. The creams which I find most useful are those which can be found in Natural Food Stores.

What to use it for?

Dry rough patches of skin and rashes.

5. Neem

Neem is used in Ayurveda because of its effectiveness in dealing with imbalances.

• Traditionally used to purify the blood, cleanse the liver and support the immune system.
• Commonly used to support healthy skin and to maintain healthy blood glucose levels. Used in beauty and skin care products.
• Neem oil soothes bugbites, moistens dry skin patches, minor abrasions, cuts and more.
What to use it for?

To moisturize cuticles, comfort bug bites, as a scalp treatment, to boost my immune system, improve digestion, support nutrition, and to prevent against viruses when I travel. Take it as a supplement. It's in my shampoo, toothpaste – and have you tried neem mouthwash?

6. Chamomile

Chamomile is wonderfully calming. It soothes everything and anything. Upset stomach? Can't sleep? Feeling stressed? Drink chamomile tea. Chamomile tea applied topically treats mild skin problems, such as itchiness, hives and sunburn.

Chamomile also has antiseptic, anti-inflammatory and anti-bacterial properties. It is effective in preventing and curing yeast infections, other skin infections and this luscious cream soothes and heals burns. Concentrated chamomile creams are also very handy to keep around. Did you know you can lighten your hair with chamomile tea?

What to use it for?

Always keep dried chamomile or chamomile tea around as well as chamomile cream. Since childhood this ancient remedy has been around my house and I use it for anything and everything. From an eye infection, upset stomach, toothache, skin infection or soreness anywhere on your body and to heal cuts and wounds.

7. Tea Tree Oil

Yet another plant with antibacterial, antiviral, and antifungal qualities, this effectively cures acne, pimples, and scars. The oil from the leaves is harvested and treat cuts, insect bites and other common skin problems. 10 drops in your aromatherapy oil will warm, cleanse and revitalize the air, while helping to eliminate odor and mildew!

What to use it for?

Tea tree oil goes on your body every time you have a bug bite, in an essential oil diffuser to clean and freshen the air and on any bodily infections.

8. Eucalyptus Oil

Its natural antifungal and antibacterial qualities effectively cure acne, pimples and scars left on skin. One of the main ingredients for natural, home-made insect repellents. But more importantly it helps to cure MRSA, jock itch and impetigo (contagious bacterial skin infection common among pre-school children).

What to use it for? Add it to your homemade insect repellent and use it in your essential oil diffuser to repel insects on a hot summer night.

9. Sesame Oil

Sesame oil provides warming, peace inducing comfort. It's great during the colder months and is traditionally used for oil pulling, soothing and relaxing tired muscles and joints. It is also wonderful for your abhyanga (self-massage).

What to use it for? On cooler days I use sesame oil to massage my tired feet. I dab it in my nostrils and sinuses to relieve dryness and prevent sinus infections and also use it for oil pulling and for Abhyanga.

10. Lavender Oil

We tend to think of lavender oil as an aromatherapy essence that helps us to relax, release and eliminate nervous tension, yet few of us know that it also has anti-bacterial and anti-viral qualities, along with many other benefits:

• Bug repellent
• Calms the nervous system and helps you sleep
• Treats acne by inhibiting the bacteria which cause the initial infection
• Pain reliever for sore and tense muscles
• Helps with respiratory disorders and hormonal imbalances
• Improve blood circulation
• Increases digestion
• Boosts immunity
• Great for skin and hair care
What to use it for? It is a vital ingredient in all of your body sprays as well as in your essential oil warmers. Add it to any homemade bug repellent and apply it to minor skin infections as needed.

Last but not least let's mention shea, cacao, and ghee butter. Unlike oils, which are quickly absorbed through the skin and into your body (in thin layers of course), butters tend to provide a protective layer on the skin while treating the surface layers to moisturization and hydration.

The skin often craves a heavier layer of protection, especially during the dry, cold winter months. Anytime you are heading to a cooler climate, and when you wear heavy clothes, cover yourself in a beautiful body butter.

If you have any questions on how to use any of these herbal remedies, simply get in touch, natural healing is my passion and I love to help!


Curious To Learn More: Check out Amy B. Scher's emotional healing techniques in her free video series. You can learn more keys to self-healing here.