Looking for an eco wellness retreat in Bali? Feel renewed and invigorated while leaving the smallest ecological footprint possible at Ulaman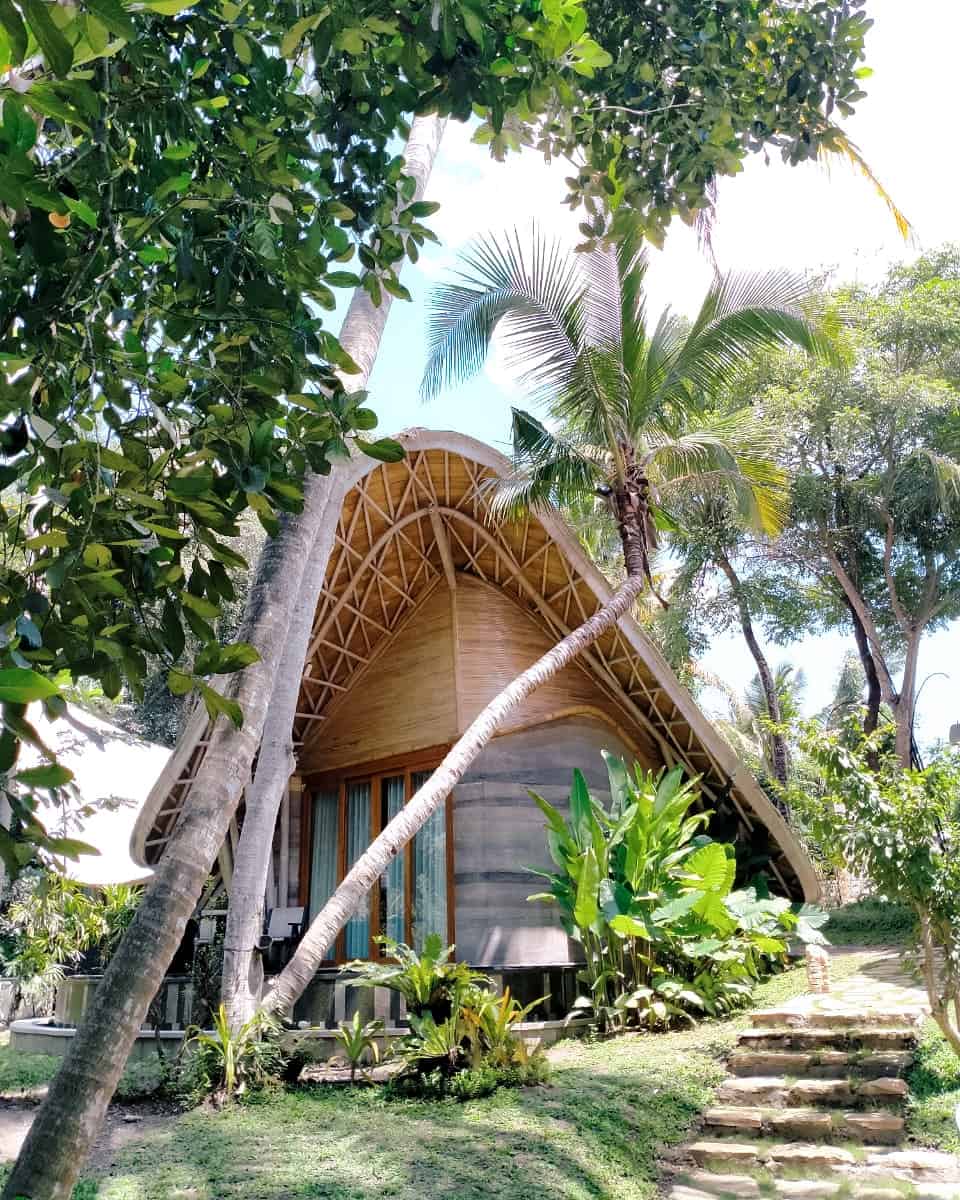 We found plenty of what we love most at Canadian owned Ulaman Eco Retreat. It's one of the most sustainable boutique hotels you'll find on the island, designed with inventive architecture, understated luxury, and absolute comfort in mind. Its modern approach to wellness includes a deliciously nourishing cuisine, all set within a lush and serene environment.
Located in Kaba Kaba, a remote area of Bali only 30 minutes from Ubud and Canggu, you'll find this eco wellness retreat nestled off the main path yet still easy to get to. This Bali eco-resort boasts an organic garden, featuring lush tropical fruit trees. There is also an impressive hand-carved Buddha mural depicting his life and journey – scaling over 40 meters onto the side of a cliff.
The beautifully designed bamboo main house features three extra-large well-appointed bedrooms and spacious bathrooms. The main house is complemented by guesthouses that continue the curvilinear form. In addition, it has an impressive infinity pool that overlooks the Ulaman river, and a yoga studio that is perched off a cliff face overlooking the forest and tranquil rice fields beyond.
Renowned British-Chinese Architect Charlie Hearn, and his team at Inspiral Architects have taken sustainable eco-luxury to the next level.
Ulaman Eco Retreat is Inspiral Architects' latest property project. It has eight guest villas and one sizeable 3-bedroom house which can accommodate up to 22 guests in total. This eco-retreat in Bali is a perfect fit for yoga teacher training, retreats, wedding parties, or conferences. Also, each room can be rented individually for singles, couples, and honeymooners.
Each of the eco-luxurious villas comes with a serene patio edging over a private water plunge pool. Luxurious linens, comfortable beds, and minimalistic design, all expressing earth and peace on every aspect.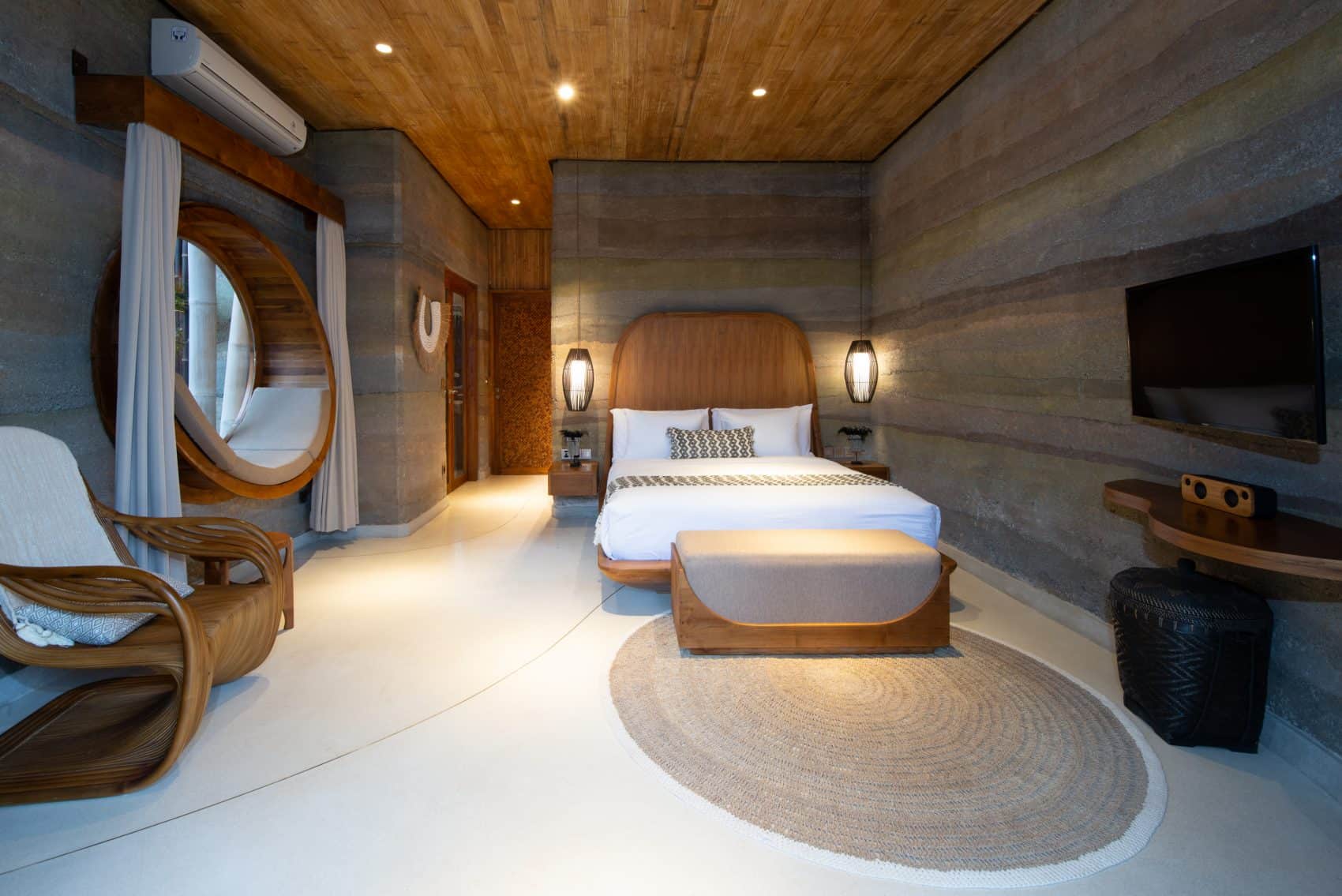 As Hearn says, "We need to be inspired by the spaces we live in, both the built environment, the natural, and their harmonious existence." And so is Ulaman Eco Retreat, offering the exceptional opportunity to experience it.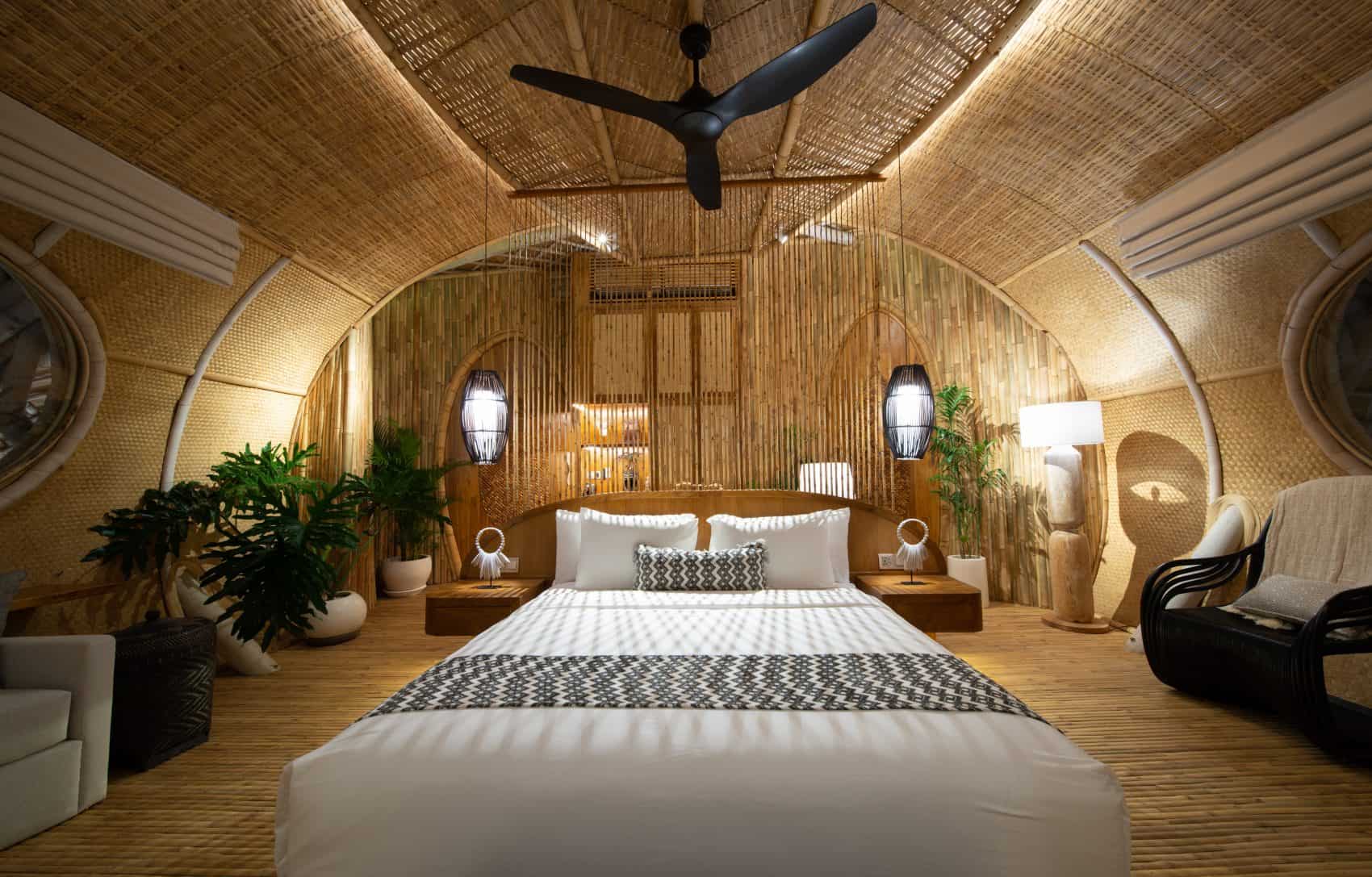 In the common area, you can rest on comfortable outdoor seating. We lost track of time simply sitting by the infinity pool and listening to the sound of the nearby waterfall.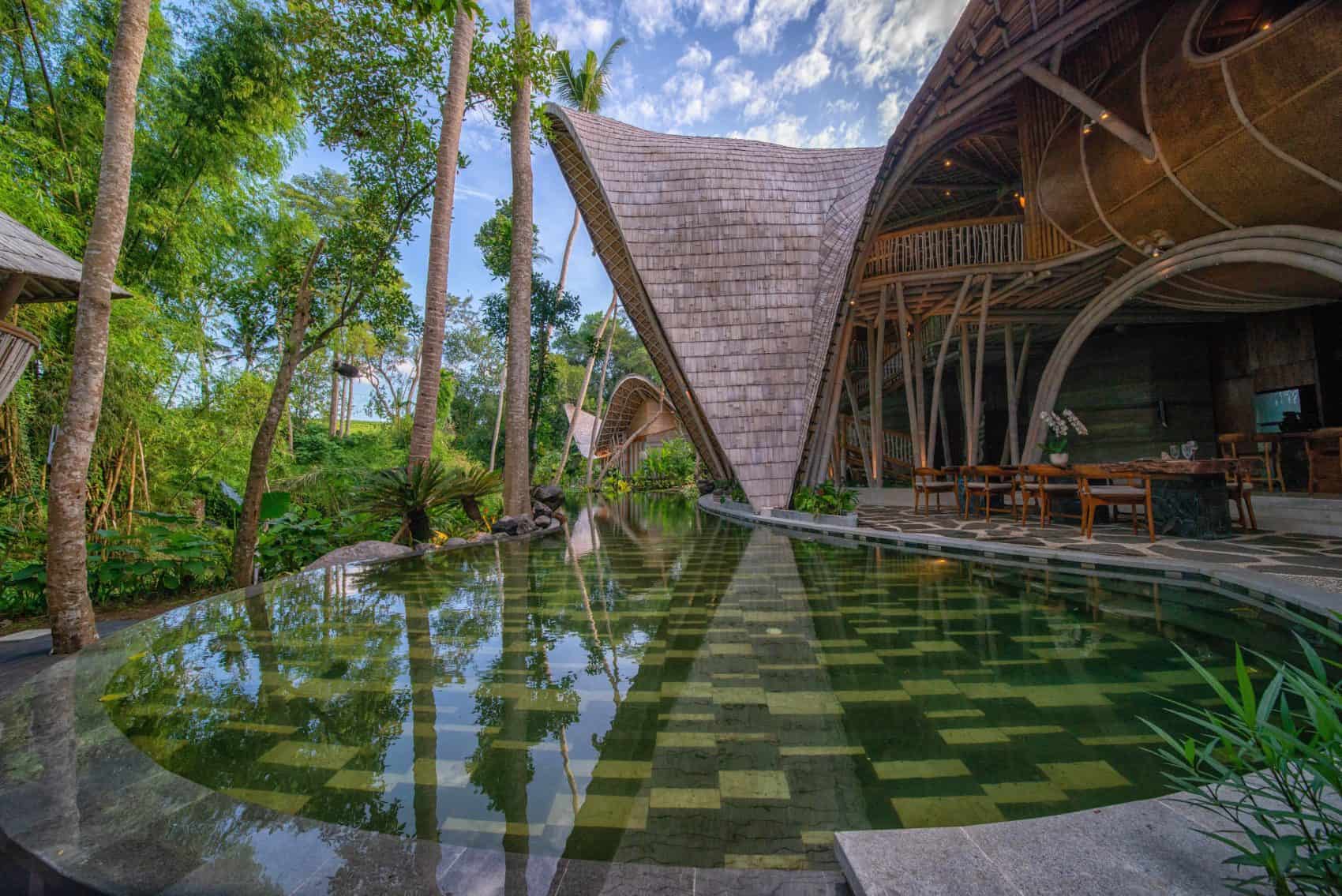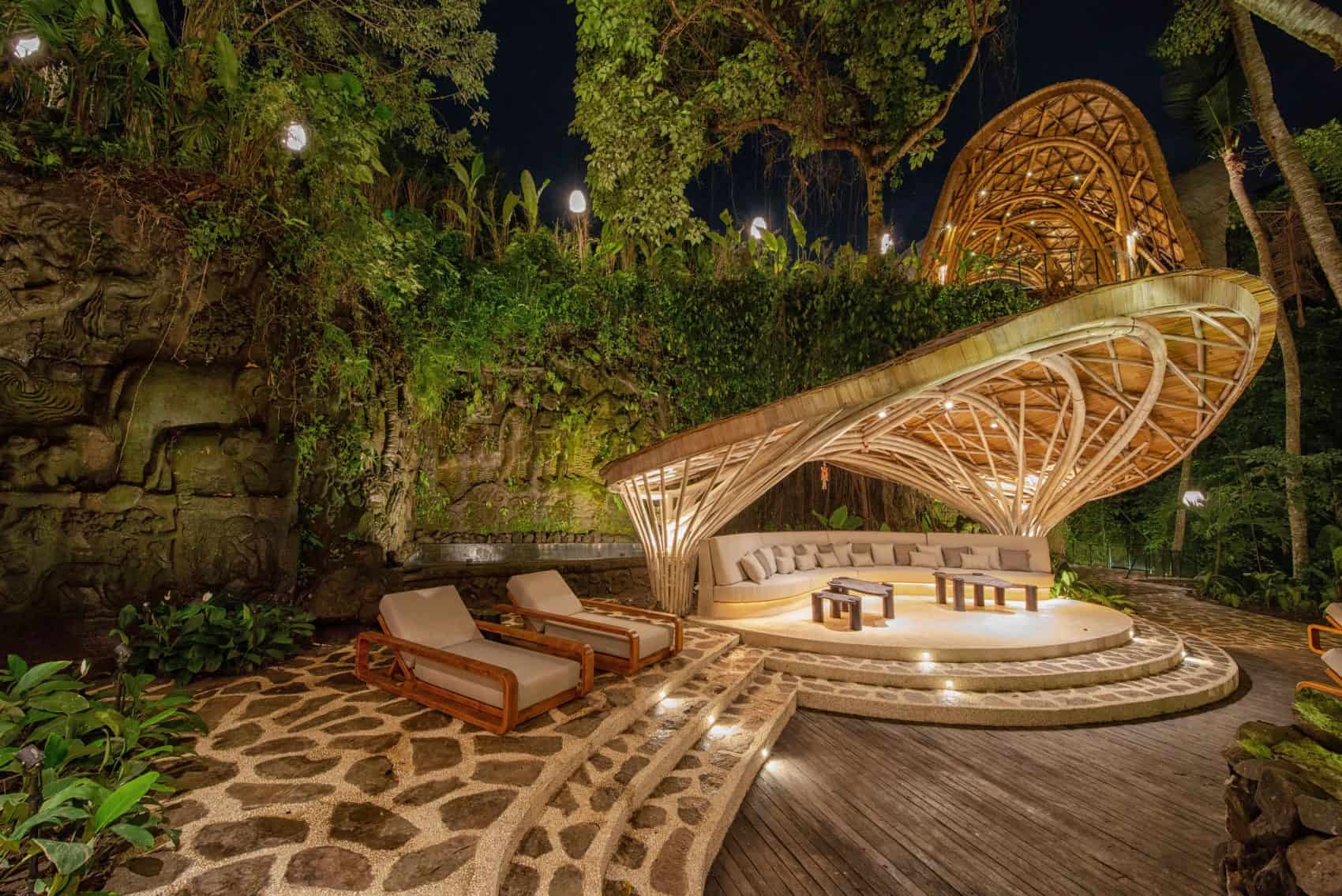 The main house horns a beautiful communal table where special dinners are organized. However, if you prefer an even more special dining experience, they can arrange your special occasion by the cliff-side, in the treehouse, or overlooking the riverside.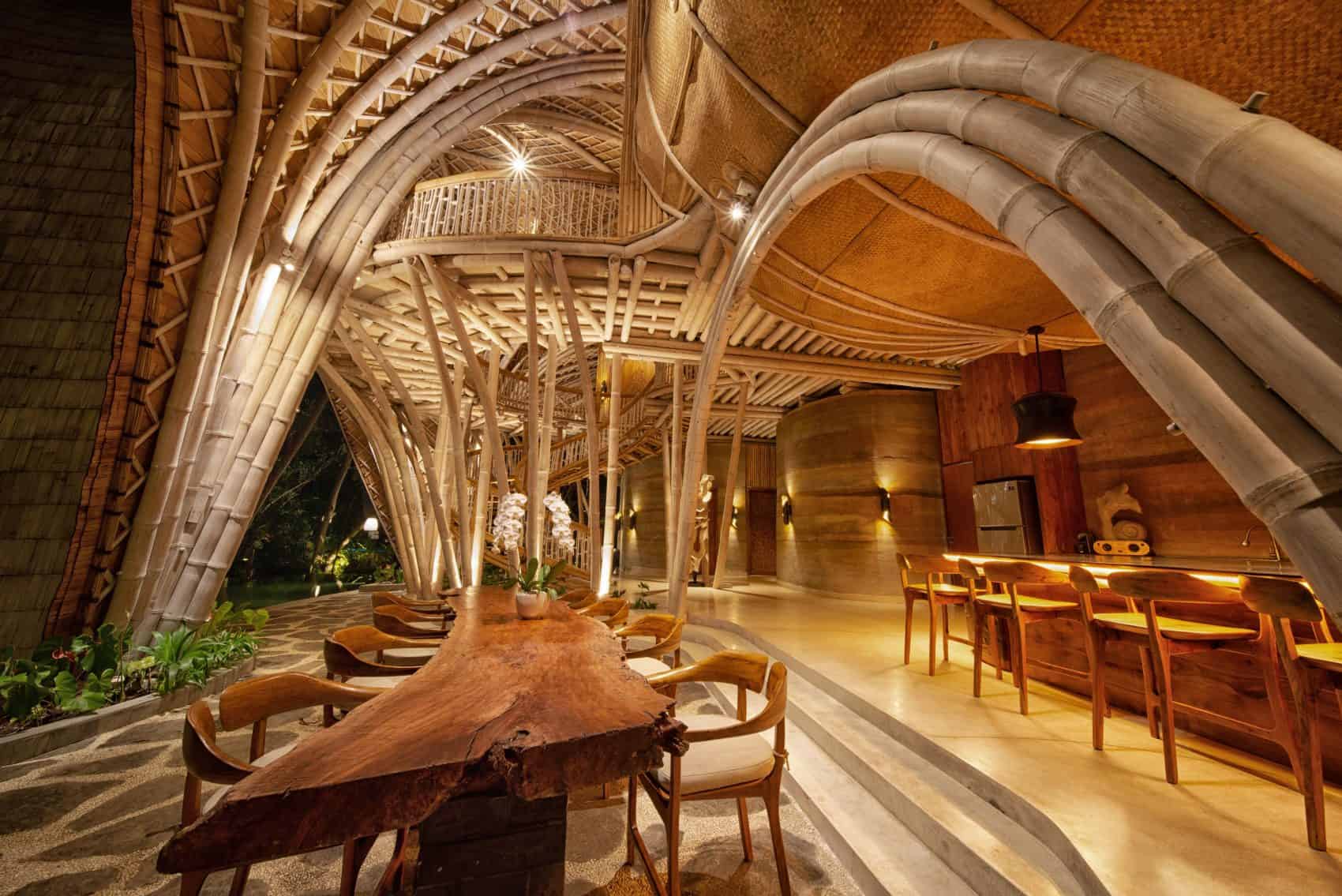 Chef Arik will awaken your taste buds with authentic Balinese cuisine along with raw, vegetarian, and vegan options.
Also, Chef Arik creates his meals curating most of his vegetables along with other products, from neighboring farms – deliciously adding to the wholesome, sustainable taste on your plate. Which by the way, is carefully handmade dinnerware created by local artisans.
If you are seeking relaxation, you will find deluxe spa services delivered by one of their well-trained Ulaman therapists by the river treehouse.
Did I mention the yoga shala that overhangs above the cliff and river below as the ideal setting for your practice?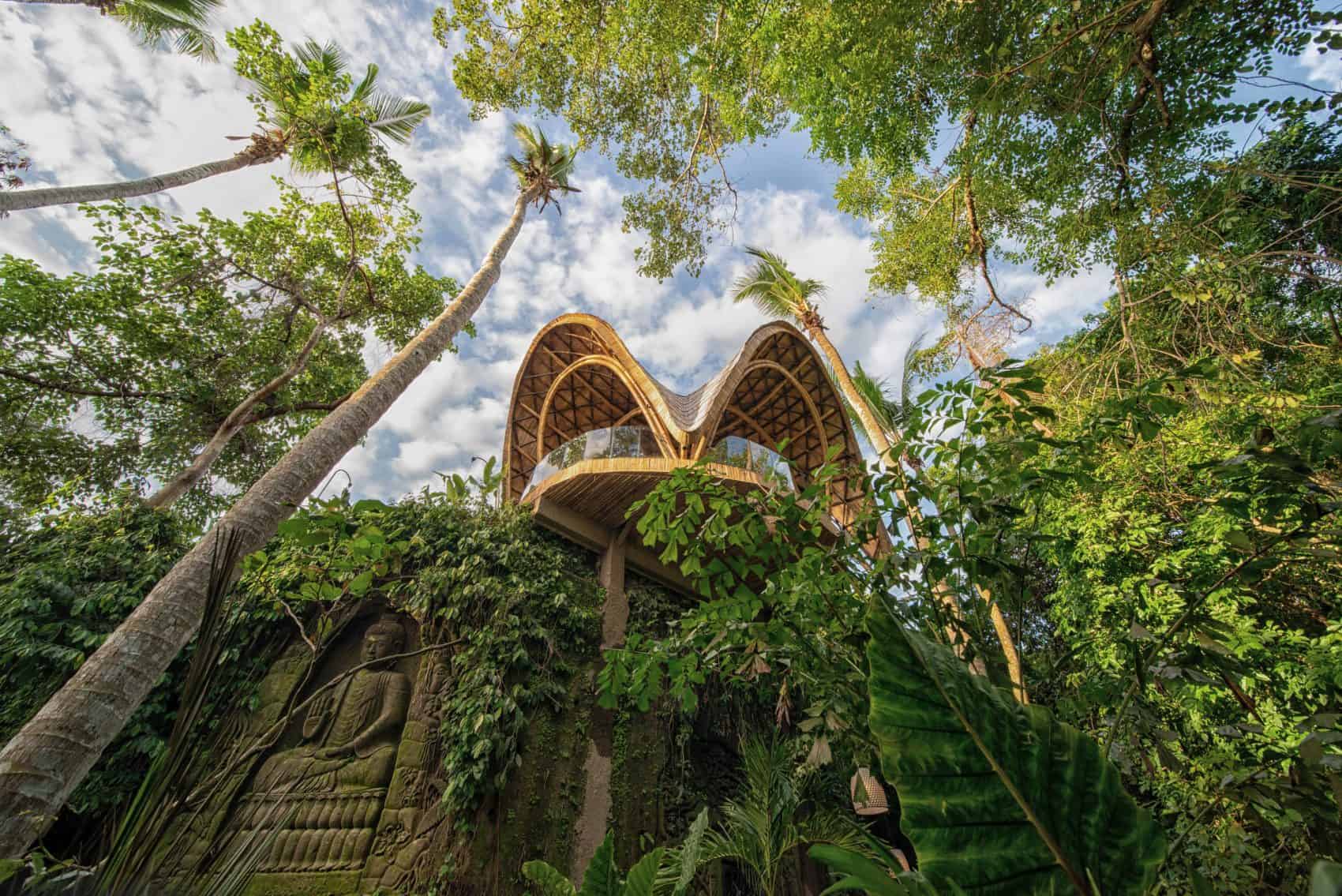 Or maybe you are more adventurous, where hiking through the many rice terraces or taking a scenic bike ride through local villages would be more your ideal. Either way, these are just an example of the many relaxing activities that are making this Bali eco stay retreat a sanctuary of peace and well-being.
In essence
Ulaman Eco Retreat is a haven for the modern mindful traveler. As a matter of fact, it ensures all the elements of an eco-friendly stay while impressing you with relaxation and luxury.