excalibur food dehydrator reviews
Published: 13-05-2023 - Last Edited: 17-05-2023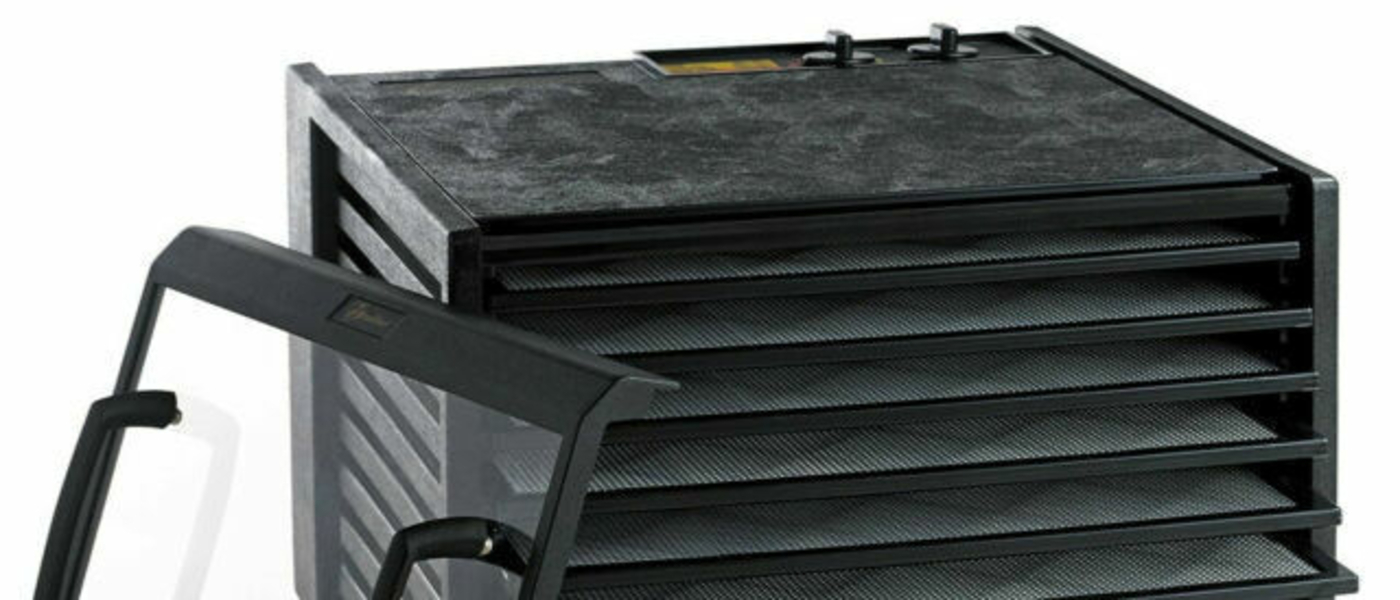 When dehydrating your food becomes easy
In this food dehydrator review, we take a look at Excalibur's dehydrator machine, which has been the leading brand since 1973. Previously referred to as the raw foodist "uncooking" oven, dehydrators are now becoming more and more of a way to whip up your organic treats and meals effortlessly.
Owning a dehydrator is an all-natural and playful way to un-cook. Ranging from dry fruits, vegetables, granola, or turning fruit puree into fruit roll-ups (kids love it!). It helps make sure you can maintain a healthy lifestyle with easy and simple recipes for the whole family.
We wanted to try the Excalibur large dehydrator in this food dehydrator review mainly because every raw meal we had in the last few years seems to have been prepared on these dehydrating machines!

Although it is not a staple appliance yet in most common households, food dehydrators have steadily gained in popularity amongst vegetarians and vegans- but not exclusively!
Food hydrating can be a bit daunting- but that's okay! The Excalibur Dehydrator makes it so simple to start experiencing with foods.
Children's interest in various types of fruit and vegetable snacks (think candied dehydrated Star Fruit Chips, for example!) and their eagerness to help out with the dehydrating process makes learning how to dehydrate an occasion for the whole family to connect in the kitchen.
Clear Doors
We like the concept of clear doors, which is an important element in going about food dehydrator reviews. Clear doors allow you to peek in from time to time without having to open the doors during dehydration. The new color scheme of dehydrators is funky and original to have in the kitchen.
But why is everyone raving about dehydrating?
Besides that, dehydrating food conserves as many vitamins and minerals as possible; you can be sure that your kids will quickly get their five a day. More importantly, this appliance can dry many types of produce.

This can include spices, herbs, and vegetable or coconut jerkies.


In addition, non-edible produce such as clay ornaments, flower petals, and potpourris can also be dehydrated in your Excalibur.
In short
Along with a Vitamix blender, the Excalibur dehydrator is an essential appliance to own on your path to healthy eating!