bali healer – balians – traditional & spiritual
Published: 10-10-2016 - Last Edited: 24-10-2022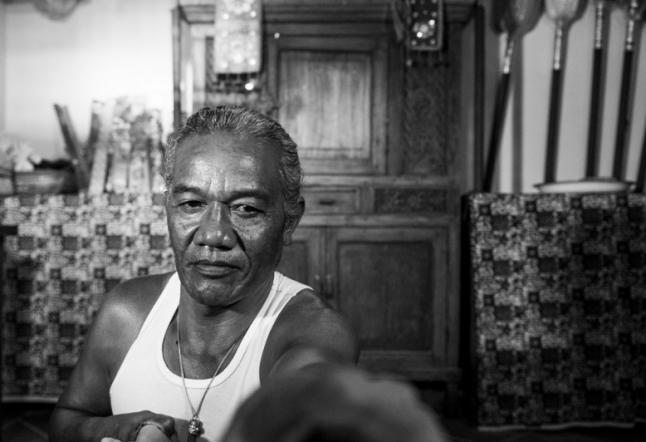 Bali Healer | Famous for its sun, sand, surf and yoga, Bali is renowned for leaving visitors glowing – both outwardly and inwardly. Whether it's due to a yoga course, newfound surf skills, or a more recent trend that's on the upsurge – a visit to a Bali Healer, the island is the place to restore your mind, body, and spirit.
When it comes to treatments for both physical and mental ailments, Balian healers are somewhat of an enigma.
Regarded in a similar status to priests in Balinese culture, and having no official training or credentials recognisable by most Western visitors, Balians rely solely on their own experience and practices handed down through generations – most having healed themselves through times of pain and suffering.
They do not advertise or publicise their skills, preferring to avoid the limelight and practice healing upon a small locality.
Yet, it is this enigmatic avoidance of the public eye that makes these healers so attractive to foreign tourists.
Using their unique insight into the human psyche and examining methods, they have successfully healed countless visitors who have managed to seek them out and divulge their woes.
A famous example of a Balian having been brought into the limelight is the healer Ketut Liyer from Elizabeth Gilbert's 'Eat, Pray, Love'. He has since passed away, but his exposure was enough to draw attention to the tradition of the Balians.
A consultation with a healer has seen a massive increase in demand since the movie's release.
While many local people are quick to judge Western interest in their traditional healers, they still allow visitors to consult with them on their own terms and expect the utmost respect to be upheld during these visits.
It is frowned upon to view a visit to a Balian in the same category as a trip to the spa or a surf lesson, as there is an expected etiquette when visiting.
Correct etiquette to follow when seeking a Balian is to make an appointment in advance.
They appreciate punctuality and respect for one another's time. Also, dress modestly, covering arms and legs. To administer payment, tuck it inside an offering.
The Balians are committed to service and will never turn anyone away. However, this calls into question the tourists' reasoning for seeking a healer.
A visit out of pure curiosity means the healer's time is taken away from someone who is genuinely ill and in need of healing. Some Balians don't accept visits from foreigners at all because of the difficulty in translating nuances and subtle attributes of their healing rituals.
9 Traditional Balanced Balinese Healers
Many guesthouses and hotels have familiarized themselves with local healers and may be able to organise an appointment on advanced request.
For those seeking to independently find a Balian, here is a list of some of the most prominent and recommended healers around the island who accept foreign appointments, including some of the areas they specialize in:
• Jero Mangu Gede Puspa, Desa Nongan near Besakih (Cancer, removing spells, mystical illnesses) tel: 081237033676
• Wayan Nuriasih, Jl. Jembawan No. 5, Ubud, (0361) 8843042/ 081 933 017 155 (Body reading and reading future)
• Pak Made Partha, Banjar Bantan Buah 30 minutes from Ubud (Sports injuries, sprains, bones, back problems) 081338430224
• Ibu Jero Nesa, Jalan Batur Sari, Bet Ngandang, Sanur (Channeler, purification, mystical illnesses, possession and for those who hear voices) 0361287234
• Cokorda Bagus Astawa, Banjaar Mukti, Singapadu, Gianyar 081338533037 weekends only (Reading people, mystical illnesses)
• Pak Sirkus Banjar Tegal-Gundal, Kuta Utara Tel 0361739538 (Bones, muscles).
• Pak Ketut Gading of Peliatan, Ubud Tel 0361970770 (Broken bones, muscular problems; does house calls)
• Pak Man (Nyoman) of Tampaksiring, relocated to Ubud Tel 081338935369(An energy healer/taksu who uses massage with medicated oil).
• Ibu Jero / Bandra Ketut. Priestess, Jl Gato Subroto, Denpasar: 087760072313. Only speaks Indonesian would need a translator.
If you would like to add a healer/balian to this list, please email us
at: info [at] yogitimes.com
For more info on Bali's best spots for the modern yogi
| STAY | SPA | PLAY | EAT | SHOP | YOGA |

Download our ULTIMATE BALI GUIDE for free.
Read next >> mount agung latest news