My wife yells at me – tips to understand the underlying causes and how to handle the situation constructively.
It can be difficult and distressing when you frequently think, "my wife yells at me!" Understandably, you might feel upset and unsure of what to do in this situation. Just know that it's never okay for someone to be abusive or threatening toward you.
If you prefer an audible version of this article, click on the button below >>
Let me first acknowledge that your spouse's vocal outburst may stem from underlying frustration or stress, and is not necessarily an intentional attack against you. Thus, it may prove beneficial to address the root causes of your partner's behavior.
Perhaps an open and truthful dialogue is in order, coupled with the aid of a qualified therapist or counselor, or the implementation of effective stress management techniques and improved communication strategies within the context of your marriage.
It would be wise to approach this situation with delicacy and compassion, focusing on conflict resolution and the enhancement of your relationship rather than merely silencing your spouse's outburst.
Outlined below are some constructive tips to help guide you towards a favorable outcome
>>> For additional support (tips and articles on relationship issues) join my FB Group on (extra)ordinary Relationships here – and to improve your communication skills take a look at my website here and Self-Paced Online Course on Communication.
Main Key Takeaways from this article.
It's never ok for someone to be abusive or threatening towards their partner. If your wife frequently yells at you, it can be distressing and leave you feeling unsure of what to do.
While it's important to remember that this behavior is not acceptable, it's also possible that your wife is yelling out of frustration or stress and isn't intending to attack you personally.
It may be helpful to address the underlying issues causing this behavior and try to improve your communication and conflict resolution skills as a couple.
To address your wife's yelling when it happens, you can try calming yourself down, not taking it personally, focusing on your intention to bring the situation back to calm, being compassionate towards your wife, asking questions to understand her perspective, and using non-violent communication to stay focused on your own feelings.
If your wife's yelling continues and you feel unsafe or threatened, it may be necessary to seek support from a therapist or counselor.
What should I do when my wife yells at me?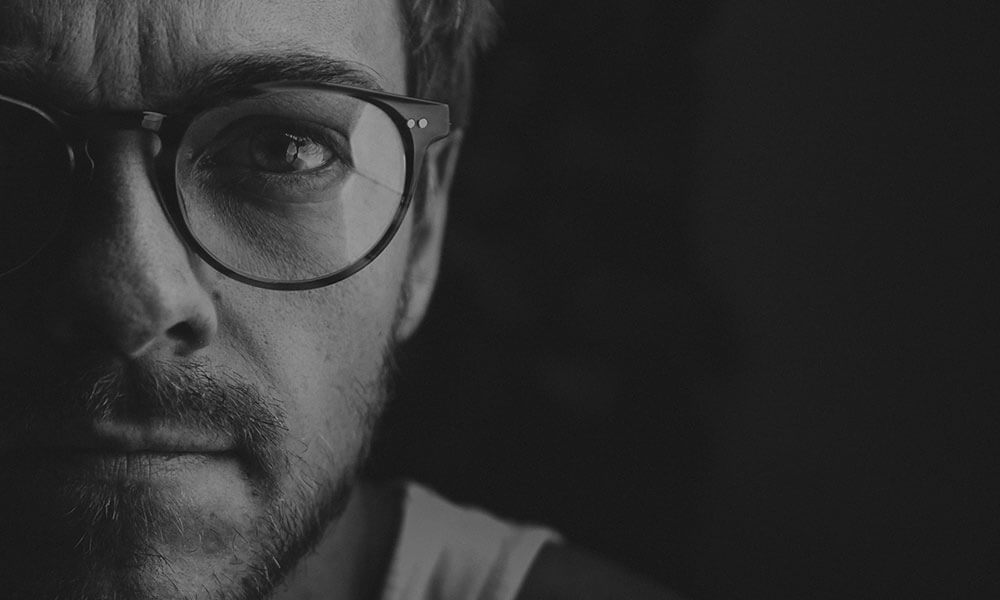 To address your wife's yelling, you could try and understand the underlying causes and communicate with her about how her yelling affects you.
In the meantime, here are a few tips that can support you as a husband in making immediate changes.
Here are 7 simple things you can do when your wife yells
1. Think before you speak
Firstly, save yourself when you feel abused or attacked by how your wife expresses herself by not reacting too hastily. Take a deep breath and, if necessary, close your eyes. It's essential to stop for a second and take care of how you feel on the spot.
2. Don't take anything personally
Remember that something is happening for your wife that has nothing to do with you; even if you seem to be the target of her anger, know that you are not the actual cause.
3. Remember your primary intention
Quickly remind yourself that you intend to bring the situation back to calm before you respond.
4. Enter a state of compassion
Acknowledge your wife's right to have emotions and give importance to what she's experiencing.
At that moment, it's not so much about you as it is about her anger management. She has fears, frustrations, and needs that, if ignored, can be detrimental to her well-being. It's your job to reduce the tension and pressure and calm your own mind by being compassionate to your wife.
5. Become curious
With their consent, take the opportunity to explore what's happening for your partner. But be careful to stay focused on her state of being, rather than her actions.
When you are ready to talk, avoid sentences such as: "calm down, there's no point in getting angry" or "you're getting angry for nothing." This would only serve to invalidate her and fuel her agitation and anger.
6. Ask questions
Ask your wife questions, for instance, How do you feel now? What might be causing you to yell?
These questions must come from a genuine intention to listen, help her feel heard, and understand what she's experiencing.
7. Pay attention to your communication.
You may find that her responses trigger a sense of responsibility within you for the problems she's facing, and you may be drawn into your emotions very quickly.
This is why using the non-violent communication method (NVC) is vital. It allows you to stay focused on how both of you are feeling instead of getting lost in analyzing everything and delving into long explanations that could lead to another fight and further upset you both.
Is it normal that my wife yells at me?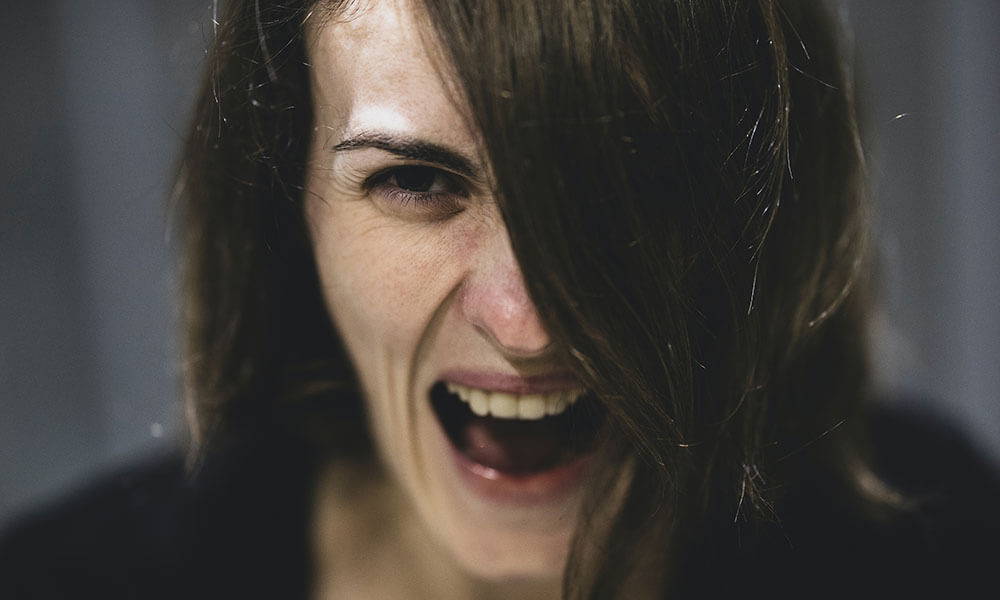 Yelling is spontaneous; for human beings, it's our voice that doesn't think before it speaks.
As newborns, we all yelled because we couldn't talk, but as children develop their language and learn how to behave, they learn to control their reactions and communicate differently.
So you might wonder if it's acceptable for your spouse, an adult, to continue expressing herself by yelling when she can use her words.
Anyone can lose their temper and yell from time to time, but when it becomes habitual and causes pain or discomfort, something needs to be done. Accept that whatever the level of verbal and emotional abuse, it must be addressed.
What did I do for my wife to yell at me?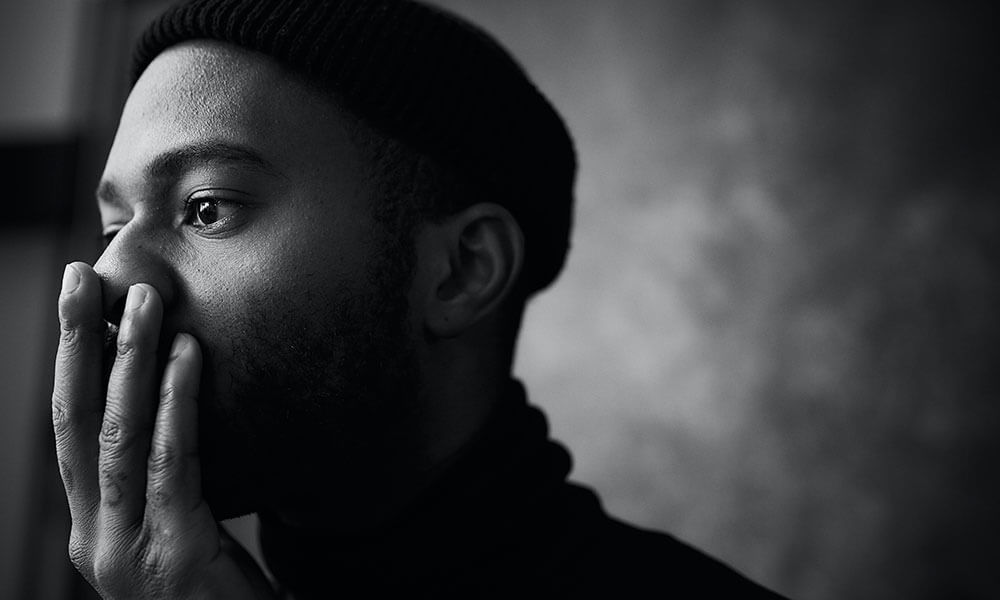 Remember that you might be the trigger and not the root cause.
It's difficult to speculate on the specific reasons for a person's aggressive actions, so it's important to remember that for some people, their behavior is often a result of their own thoughts, feelings, and experiences (and trauma!). It's not always possible or productive to try to assign blame or responsibility for it.
Can you recognize that every person is responsible for their own actions and has the ability to choose how to respond to challenging situations?
Your actions may have contributed to her decision to yell at you. Still, it's also possible that there are other factors at play, for example, anxiety, fatigue, or underlying emotional issues.
I would advise that you approach the situation with curiosity and try to communicate openly and honestly with your wife about your concerns. It might be helpful to seek the advice of a therapist or counselor to work through any underlying issues and to learn more effective communication and conflict resolution skills.
Is it justifiable to feel discomfort when my wife yells at me? Should it raise a red flag?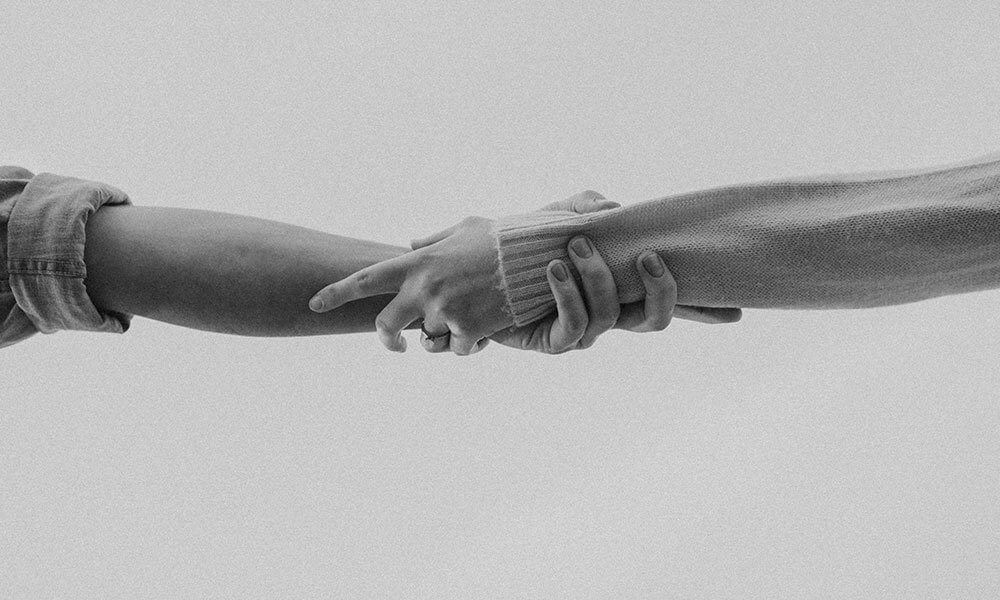 Suppose you ask your spouse to stop yelling, but she insists that she's not yelling at you. You might wonder if this uneasiness you're experiencing is justified and whether you should try to set boundaries and raise the red flag for her to stop yelling.
In this case, I would say that the rule is simple. When you feel a growing distress in your body, unpleasant feelings and thoughts, and want to end the conversation, your partner has gone too far. It's justifiable and necessary that you express and enforce your limits.
Always consider that domestic violence, emotional abuse, and verbal abuse should not be trivialized, even if it's only expressed through your wife's yelling. It's unacceptable to continue feeling uncomfortable around your wife.
What does this mean for both of us and our marriage?
When your wife starts yelling, it will negatively affect you even more if you are attached to a traditional image of masculinity. If this is the case, you may feel inadequate over time, and your confidence and self-esteem may decrease. Then, you might make your angry wife pay for your discomfort and frustration at some point.
In addition, your increased distress may affect your ability to manage your emotions, which, if left unchecked, may lead to you raise your voice and say things you don't mean that you will later regret. This may also activate your wife's wounds and drive a wedge between you.
This can be a vicious cycle that causes your marriage to gradually become even more fragile.
What does yelling do to a marriage?
There are several ways in which yelling can hurt a marriage. When your wife yells at you, it can make you feel threatened and uneasy, making it more challenging to listen and understand one another when emotions run high.
In addition, yelling can lead to significant misunderstandings and communication breakdowns. When one person yells, the other person may become defensive or angry, which may lead to further yelling and an even more heated argument.
Remember, it's normal for couples to quarrel and have disputes, but it's also necessary as it helps us to discover healthy ways to communicate and resolve conflicts.
Some examples include scheduling time to talk, not interrupting while the other person is talking (also called active listening), and looking for common ground to reach a solution that satisfies both parties.
So, if left unresolved, repetitive yelling can drastically affect your marriage or relationship with your wife.
What might be causing my wife to yell at me?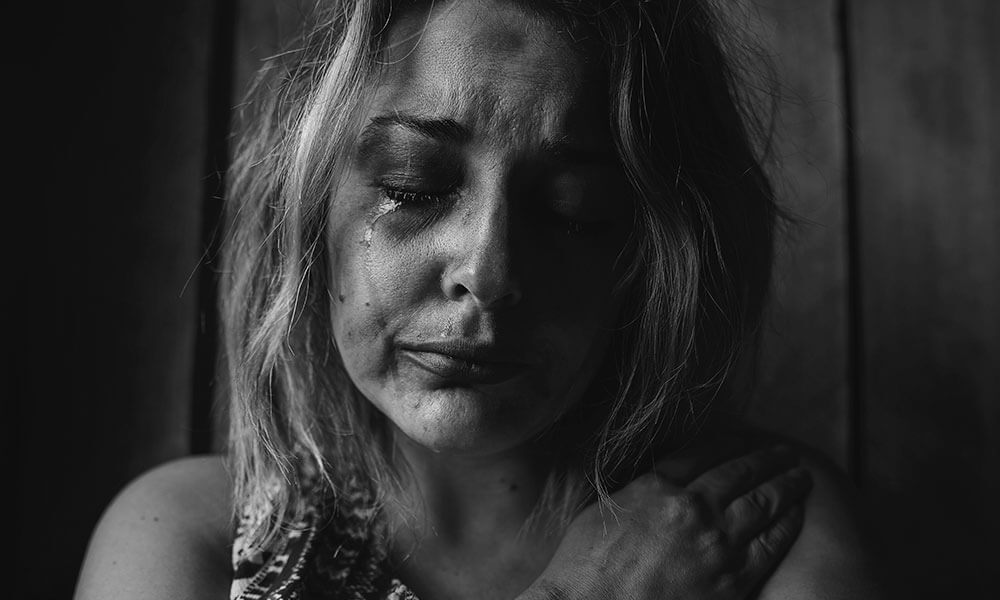 Your spouse's reasons for yelling are probably more profound than they seem. Sure, they probably revolve around the classic topics, for instance, financial problems, sex, domestic responsibilities, children, etc., but it usually starts with a wound, insecurity, or behavior learned in early childhood.
Below are some reasons your wife might yell and feel unable to control how she responds to her triggers.
Your wife yells at you because she learned this type of communication as a child
Her parents, or those responsible for raising her, used aggressive, abusive, punitive, and threatening language and actions.
Your wife might be yelling because these were the communication patterns shown to her in early life. She may have integrated them so profoundly that she now considers them acceptable methods of communication in her current way of life as an adult.
Your wife yells at you because she lacks confidence and self-esteem
She could yell because she doesn't have the resources to state her presence confidently—her shouting results from a need to position herself and her inability to do otherwise.
Your wife is yelling at you to protect herself
Yelling keeps you at a distance. Maybe she feels invaded, overwhelmed, hurt, attacked, etc. So she uses her voice as a weapon of protection.
Your wife is yelling at you in an attempt to cope with how she feels.
As a young girl, she probably didn't learn to manage her feelings and impulsive behavior. As a woman, she struggles to control her emotional state, which causes her to be impulsive and start yelling without thinking.
Your wife is yelling at you out of desperation to be understood
Raising her voice irrationally expresses her desperation to be understood and gives her the illusion that she is being properly heard and listened to.
How does knowing this help me?
After reading the above points, you can now understand that when your spouse yells at you, it has little to do with you. Doesn't it make you want to understand her better before reacting, so you can resolve the problem together, as a married couple?
Could my wife be expressing herself using anger due to sexual abuse?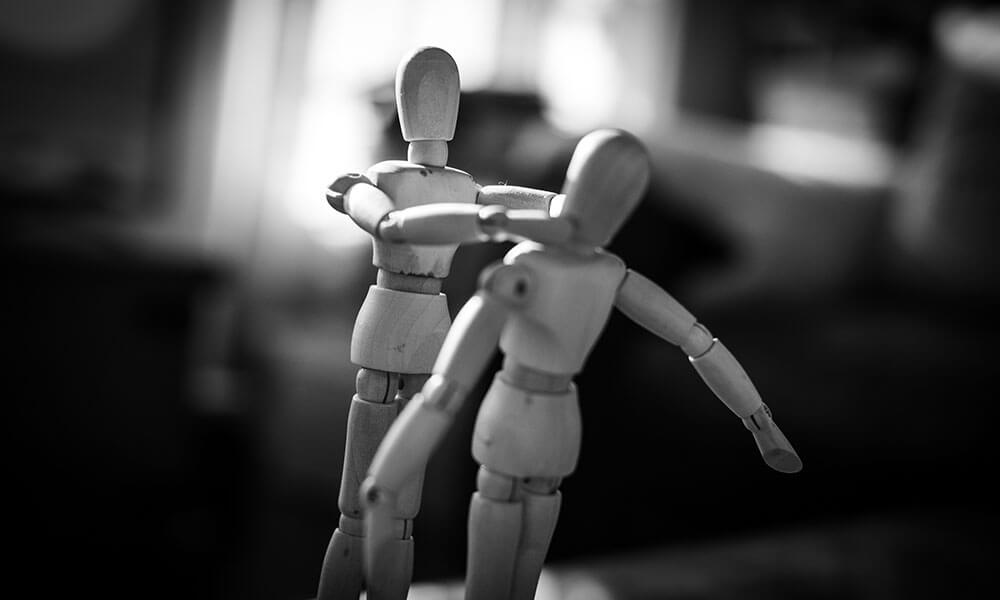 Yelling or expressing anger is not necessarily a sign that a person has been sexually abused.
Sexual abuse is a serious and traumatic experience that can have long-lasting effects on a person's physical and emotional well-being. If you are concerned that your wife may have experienced sexual abuse, be sure to approach the topic with sensitivity and care.
It is also essential to recognize that everyone reacts differently to trauma and that her actions may be a result of other factors. So, support and respect your partner and be open to seeking help if it's needed.
If you think your partner has struggled with any kind of abuse, seeking support from a qualified therapist or other professional may be a great help to her and your relationship.
If my wife yells at me, could she be a narcissist?
It would not be appropriate for you, or for me for that matter, to diagnose someone as a narcissist based on one single behavior, such as yelling. People who are narcissistic have an inflated sense of self-importance and a lack of concern and understanding for others.

It can show up in many different forms, such as a desire for admiration, a lack of consideration for others' feelings, and a tendency to engage in grandiose thinking or behavior.
If you are concerned that your wife may have narcissistic traits, it is important to consider the full range of her behaviors and attitudes and to seek the advice of a mental health professional.
Remember that everyone exhibits some narcissistic traits at times, and individuals can change their ways and learn to be more empathetic and considerate of others.
What do I do if my wife continues to yell at me?
You must change your approach if nothing changes despite your best efforts to reintroduce calm.
If you've diverted your wife's attention by inviting her to talk about what's going on, and she keeps yelling at you, there is only one thing you can do: stop and walk away.
Remove yourself from the conversation
Inform your wife that you do not want to continue communicating under these conditions.
Let her know that you are not comfortable with her yelling, or perhaps even scared of her tone of voice, the words she uses, or her attitude, and you are choosing to postpone your conversation and take a break. Reassure her that you will be available to continue the discussion once it is calm.
Compartmentalize
It may help to step back from your feelings during the conversation to get through these steps. This doesn't mean that you're completely ignoring them, but rather that you're prioritizing your need for calm.
Letting how you feel get in the way of the conversation will only drive you further apart and leave you with negative thoughts about yourself, your wife, or your relationship and marriage. It may also mean that you will face the same communication difficulties again next time.
Take a moment to think about your needs
When someone's needs are not being met, it eventually leads to feelings of frustration, resentment, and even anger.
Here are some examples of needs that might not be met for you when your wife yells at you:
Respect
You may need to feel respected and valued in your relationship, and being yelled at may lead you to think that your partner is being disrespectful to you.
Consideration
You too have feelings and needs in the relationship, and when you are being yelled at, your own experience of the situation may not be taken into consideration.
Empathy
Being understood by your partner is what we all look for in a relationship.
Support
You may be struggling or feeling overwhelmed, and being yelled at can make it feel like you are alone in your struggles.
Communication
You may need to have open and honest communication and when your wife yells at you, it is difficult to have a constructive conversation.
Boundaries
You may start to feel out of control in your own life.
My advice is to put more focus on what you need in the relationship so that you can better communicate your needs to your partner. This way, they can understand how their behavior is impacting you and work with you to address this issue in the relationship.
Final words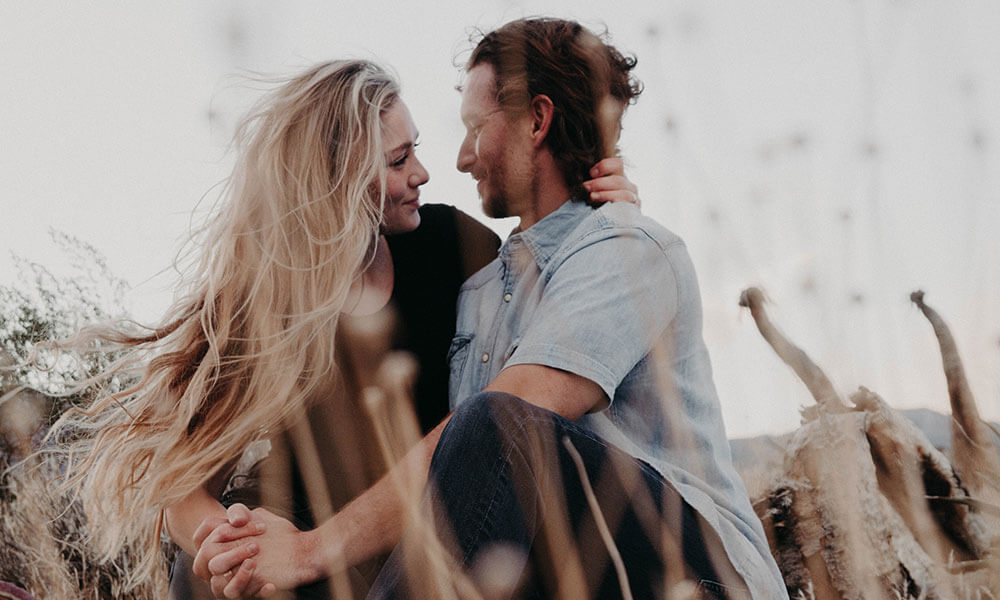 When your partner often yells at you, it's best to integrate the NVC methodology into your communication and give yourself the tools to listen, set clear boundaries and show compassion.

This will help you to have calm and constructive conversations and build a healthy marriage where you both feel heard.
When used appropriately, NVC can replace the need for mediation by a third party and help you to navigate relationship difficulties. That is why I teach it to all my clients to support them in dealing with problematic situations and building fulfilling relationships.
Understand that yelling is not a tragedy but an automatic way of expressing an unmet need, highlighting a gap between what we want and what we experience. It's a sign of distress that can help us better understand ourselves and our relationships. It allows us to listen, develop compassion, and learn to set boundaries.
Next steps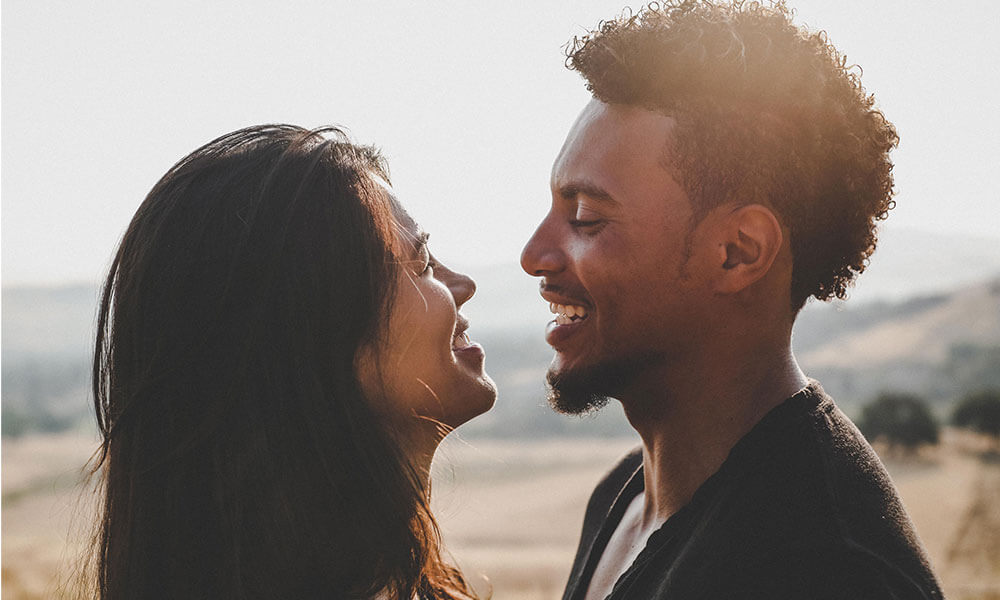 Take our self-paced online communication course to help you maintain a healthy relationship. Find it here.
Guess what, it also happens the other way around, read our article>>> My Husband is Yelling at Me, What to do?