Have you ever heard of or seen someone using a Healy frequency machine? The body's health and equilibrium can be improved with the help of this convenient and wearable frequency machine that employs frequency therapy. It provides various programs to improve mental, emotional, and physical health.
Navigating the quantum physic healy frequency machine through a Q&A?
In this article, we will guide you through the world of quantum physics concerning the Healy device. We will answer your questions and provide insight into this technology's potential benefits and drawbacks.
Additionally, we will provide the latest medical research on the effectiveness of the Healy device.
Whether considering using the Healy frequency machine for yourself or a loved one, this article will provide all the information you need. Keep reading to learn more.
How does the healy frequency machine work?
The Healy frequency machine works by utilizing bio-energetic frequency healing technology. It uses a quantum sensor to measure the frequencies emitted by the body and then delivers micro-current frequencies to help restore balance and harmony in the body's energy field.

The frequency machine has a variety of programs that are designed to address specific issues, such as pain relief, allergy relief, anxiety reduction, and stress reduction, among others.
Each program contains a set of frequencies that are delivered to the body in a specific pattern and duration. These frequencies can help stimulate the body's natural healing processes and support the body's ability to restore balance and harmony.
The therapy is non-invasive and painless, and it has no known side effects. It can be used alone or in conjunction with other forms of therapy to provide a holistic approach to health and well-being.
What are the different Healy devices available?
Several different Healy devices are available, each with its unique set of features and capabilities. Here is an overview of the other Healy devices:
Healy Gold: This basic model is designed for personal use. It comes with various programs for physical, mental, and emotional well-being.

Healy Holistic Health: This model is designed for holistic practitioners and includes a broader range of programs for physical, mental, and emotional well-being.

Healy Resonance: This model is designed for advanced users and includes additional features such as quantum sensor technology and Aura analysis. In addtion, this model is designed for Aura analysis and includes various mental and emotional well-being programs.

Healy Watch: This model is a smartwatch that includes a range of programs for physical, mental, and emotional well-being, as well as fitness tracking features.
Each of these devices is designed to help users improve their health and well-being using bio-energetic frequency healing technology. The suitable machine for you will depend on your needs and preferences.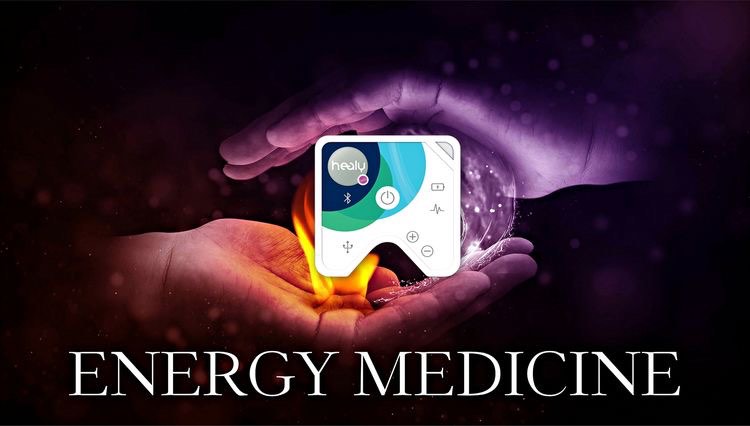 What exactly is the Healy frequency machine?
Through frequency therapy, the teeny-tiny wearable device known as the Healy device is intended to foster a state of wholeness and balance within the body. It is a device that may be worn on the body. It provides programs that can help with various diseases relating to one's physical, emotional, and mental health.
It is claimed that transmitting specific frequencies to certain sections of the body might assist in restoring balance and encourage the body's natural healing processes. It is how the device works.
What is the function of the Healy frequency machine?
The Healy device makes use of a technique known as frequency therapy, which is a process that involves transmitting precise frequencies to various regions of the body. It is believed that specific frequencies can stimulate cellular communication within the body, which can assist in restoring balance and promoting healing.
The device provides many programs to address various illnesses and requirements, including pain, sleep, skin concerns, mental balance, and bioenergetic balance.
Is the Healy frequency machine easy to use?
Yes, the Healy device is designed to be easy to use, and it has a user-friendly interface that allows users to select programs and adjust settings with ease. The device has a user manual and online resources to help users get started and make the most of their devices.
You can attach electrodes to your clothing or the animal's collar and select a program to use the Healy device. The device then delivers micro-current frequencies to the body for a set duration, usually between 20 and 60 minutes.
The portable device can be used at home or on the go, making it a convenient option for those who want to incorporate bio-energetic frequency healing into their daily routine. Overall, the Healy device is designed to be easy to use and accessible to anyone who wants to improve their health and well-being.
How much memory do I need on my smartphone to download the applications?
The Healy application requires approximately 100-150 MB of memory on your smartphone to download and install. However, memory requirements may vary depending on your smartphone's specifications.
Do I need to download all three apps to use the Healy resonance?
You can only download some of the three applications to use Healy Resonance. The Healy Resonance module has a specific app, which you can download separately from the other Healy apps. Mainly to use the Healy Resonance, you need to download both the blue app called the Healy Advisor and the pink App called the Healy App. However, consider downloading the other applications, as they offer additional features and functionality.
Also read >>> Healy device reviews
Which of the several Healy frequency machine is there to choose from?
There are four unique Healy products available, and they are as follows: the Healy Gold, the Healy Holistic Health, the Healy Resonance, and the Healy Watch. Each piece of hardware provides a unique collection of features and applications, and these offerings are tailored to meet various requirements.

For instance, the Healy Gold is best suited for individuals beginning their journey with frequency therapy.
In contrast, the Healy Resonance is developed for individuals who wish to conduct scans and treatments. The Healy Watch integrates frequency therapy and functions that track fitness into a single device.
Which other kinds of programming does the Healy frequency machine provide?
The Healy device provides access to diverse programs tailored to meet various requirements and conditions. Some of the most well-liked programs include those designed to alleviate pain, promote better sleep, provide skin care, promote mental balance, and promote bioenergetic balance.
In addition, programs are available to improve sports performance, enhance learning and focus, control weight, and more. Each program is designed to send a unique frequency to a particular portion of the body, and the duration of each program changes according to the specific requirements being met.
How does one make use of the Healy device?
The Healy device is relatively straightforward to use. To start with Healy, you will first need to download the app into your smartphone and then link the device to the app.

After completing this step, you will be able to select the program that is most appropriate for your requirements, attach the device to your body by using the adhesive electrodes, and then let it run for the specified time.
The device's user-friendliness is matched by the functionality of the accompanying app, which walks you through each stage of the process in sequential order.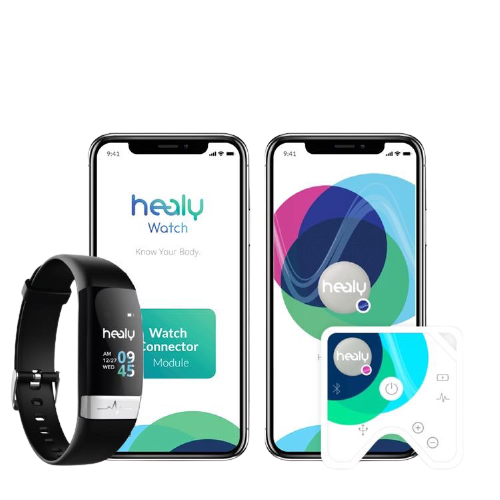 How long does each program on the Healy radio station last?
The duration of each Healy program can change depending on the particular program and the objectives it was designed to accomplish. While most shows are between 20 and 60 minutes long, a few are shorter or longer. The application will give you specific instructions on how long to run each program. To get the best possible results, precisely following these directions is crucial.
Is it safe to use the Healy frequency machine?
It is vital to follow the directions for the Healy device very carefully. You should speak with a trained medical practitioner for any concerns or preexisting health conditions.

The Healy device is usually believed to be safe. It is also essential to ensure that the device is only used in the way that is instructed and that people with electronic implants, such as pacemakers or other types of implants, do not use it.
Where do I place my order for a Healy?
You may order your Healy device by going to the official website of Healy World or by clicking on the links provided in the articles written about the product. The ordering process is simple, and you may select the devices and software that best meet your requirements from various options.
How many days do I need to wait before I receive my Healy?
The firm Healy World distributes the Healy device, and the time it takes to send the device to you can change based on where you live. Your Healy device's delivery will typically take three to four days. However, it is essential to remember that shipping times may be extended during holidays and other high-volume seasons.
Can I return my Healy to where I purchased it or the supplier that sold it to me?
To return your Healy device, you must contact Healy World through the administrative page of your Healy account on their website. It will allow you to start the return process. You must know you cannot return the device to a retailer or a provider. You will receive instructions from Healy World on returning the equipment and getting your money back.
How do you put the Healy back on charge?
You need to connect the Healy device to a suitable power source to charge it. The recharge time for the device is around three to four hours, which is sufficient for three to four full treatments.

You must note that to recharge the smartphone, you should only use the official Healy charger and not use any charging accessories that a third party manufactured.
What exactly is the Healy machine that has the capability of scanning?
The Healy Resonance is a specialized piece of equipment that belongs to the Healy product line. It is capable of carrying out scans as well as treatments. This feature is exclusive to this single Healy device, which can be purchased for nearly 2,500 euros.
The Healy Resonance is geared primarily toward more experienced users and practitioners interested in accessing a more comprehensive range of specialized features and programs.
How exactly do you administer treatments and run scans with the Healy frequency machine?
If you have the Healy Resonance, you will use two separate apps on your smartphone to carry out treatments and scans. These apps will be downloaded onto your device separately. The scanning application is unique to the Healy Resonance and can evaluate many parts of the bioenergetic environment surrounding your body in various ways.
You can choose the treatment program that is most suitable for you based on the scan's findings, as the treatment app provides a wide variety of programs that cater to various conditions and requirements.

Both of these applications are user-friendly, providing detailed instructions on how to carry out scans and treatments.
Is there any scientific investigation of the benefits of using the Healy frequency machine?
The effectiveness of the Healy frequency machine has been investigated in several research. Take, for instance, the study "Effect of Frequency Specific Microcurrent in Patients with Fibromyalgia" by Ylmaz akci, Zeynep Gunes, Serap Gokcen-Rohlig, and Osman Hakan Gunduz.

This study's authors discovered that patients with fibromyalgia responded favorably to frequency-specific microcurrent therapy using the Healy device, reporting significant reductions in pain and exhaustion. (Information obtained from Journal of Physical Therapy Science, published in 2020)

• Santhosh Kumar, Mohammed Amin, and Abeer Alfaifi's study, "Effectiveness of Microcurrent Therapy in Managing Chemotherapy-Induced Peripheral Neuropathy," Patients suffering from peripheral neuropathy brought on by chemotherapy were subjected to microcurrent therapy using the Healy device.

The researchers observed that this treatment significantly restored nerve function and alleviated patients' discomfort. (Source: Cureus, 2021)
• Abdul Azeez Yakubu and Abdul Razak Alhassan's study, "Evaluation of the Effectiveness of Frequency Specific Microcurrent Therapy and Transcutaneous Electrical Nerve Stimulation for Pain Reduction in Patients with Chronic Nonspecific Low Back Pain: A Randomized Controlled Trial,"
The authors of this study discovered that patients suffering from chronic nonspecific low back pain responded favorably to frequency-specific microcurrent therapy utilizing the Healy device.

This therapy was proven to be beneficial in reducing pain. (Original article published in the Journal of Pain Research in 2020)
Even while these studies provide evidence that the Healy frequency machine might have some therapeutic applications, additional investigation is still needed into the device's efficacy and the hazards it might pose.
Can younger users operate the Healy frequency machine successfully?
Yes, the Healy device can be used on children; however, it is strongly advised that users first seek the advice of a qualified medical expert before beginning treatment. Because children's bodies are still developing, how they react to frequency therapy may differ from that of adults.
Is the Healy device cleared for use by the FDA?
The Healy device still needs approval from the Food and Drug Administration (FDA) in the United States. Nevertheless, it has been granted CE certification in Europe and other regulatory certifications in several countries worldwide.
What sets the Healy Watch apart from the other frequency machine manufactured by Healy?
A fitness tracker and Healy frequency therapy are integrated into a wearable frequency machine called the Healy Watch. Although it has fewer programs than the other Healy devices, it can be worn daily and monitor heart rate, steps taken, and more. Compared to other Healy products, the price of the Healy Watch is significantly lower.
How exactly should the sticky electrodes used in the Healy device be cleaned?
Warm water and a little bit of mild soap are all you need to clean the adhesive electrodes. Before you reuse them, make sure that they are dehydrated. You should avoid using harsh chemicals or abrasive materials to prevent the electrodes from being harmed.
Is it possible to utilize the Healy device in conjunction with other forms of medical treatment?
Before utilizing the Healy device in conjunction with other medical treatments, discussing your options with a qualified medical expert is strongly suggested. It is essential to check that the Healy device does not interact negatively with other treatments or medications currently being administered, even when considered safe.
Is the Healy frequency machine submersible in water?
Because the Healy device is not waterproof and should not be submerged, it should not be used for underwater activities. It is essential to ensure that the device does not come into contact any moisture at any time.
Is the Healy frequency machine suitable for use on animals, specifically pets?
Yes, the Healy device can be used on pets and other animals. It sends micro-current frequencies into an animal's energy field to restore harmony and balance. Several animal-oriented features are included in the programs. The treatment is risk-free because it does not cause discomfort and has no adverse side effects on animals.
How frequently do you recommend utilizing the Healy device?
Your needs and the particular programs you are utilizing will determine the appropriate frequency of use.
If you have any questions or concerns, it is strongly suggested that you seek the advice of a qualified medical practitioner and follow the directions in each program. Some applications can be used daily, while others can be used up to a few times each week or only when necessary.
In conclusion
The Healy frequency machine is a tiny wearable that uses frequency therapy to promote wellness and balance in the body. It offers various programs for physical, emotional, and mental health, which can be selected through the Healy app on your smartphone.

The device can be charged by plugging it into a power supply, lasting for multiple treatments.
While the Healy device is generally considered safe, it is essential to follow the instructions carefully and consult a medical professional if you have any concerns or underlying health conditions.
It is also recommended to consult with a medical professional before using the Healy device alongside other medical treatments. While several studies have been conducted on the effectiveness of the Healy frequency machine, more research is needed to understand its full potential.
Overall, the Healy device offers a unique and innovative approach to wellness and balance in the body, and it has the potential to benefit many individuals seeking alternative forms of treatment.
We hope that these questions and answers have provided you with some clarity on the Healy frequency machine and its features. If you have any further questions or suggestions for additional topics to cover, please contact us at [email protected], you can purchase your Healy here with our affiliate code under Sophie Parienti.

Our goal is to provide helpful information for the community and address any concerns or inquiries you may have.
Disclaimer: Healy is the US – FDA [ Food & Drug ] cleared microcurrent health device designed to alleviate pain and muscle soreness, local relief from acute, chronic, and arthritis. In addition, the Healy can be used for non-medical applications that harmonize the bioenergy field using Individual Microcurrent Frequencies (IMF). It is essential to use the Healy with its manual. Healy World requires its members to only make statements contained within the company documents intended for public disclosure, with the advice of its Medical Advisory Board. For any requests you have or queries, please contact the company.