artistic yoga photography
Published: 10-09-2023 - Last Edited: 14-09-2023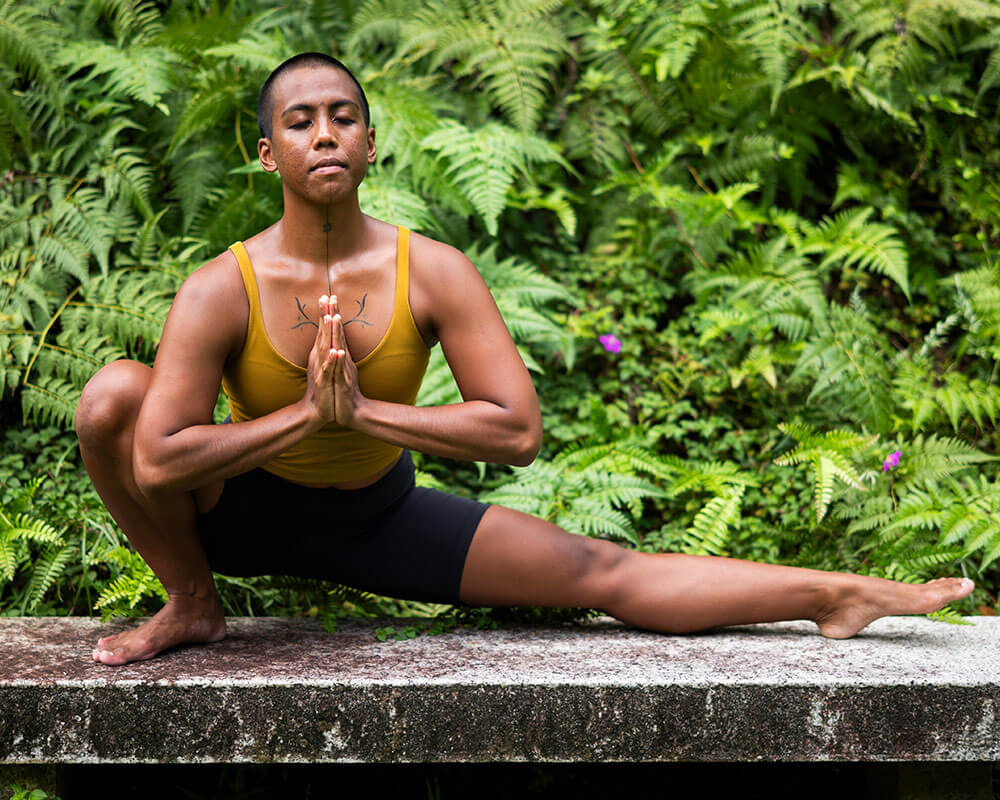 Yoga is a profound wellspring of inspiration, captivating practitioners and a diverse range of artists, including dedicated photographers. In this article, we delve into the world of yoga photography and showcase the exceptional talent and creativity of ten remarkable individuals who have discovered how yoga can ignite their artistic vision.
From seasoned bloggers to devoted yoga photographers, these artists have skilfully harnessed the essence of yoga, using their lenses to capture its inherent beauty and grace. We invite you to immerse yourself in their mesmerizing work, allowing their captivating yoga photography to ignite your inspiration.

Embark on this artistic journey with us, and uncover how the fusion of yoga and photography can evoke a profound sense of wonder and awe.
Inspiring Artistic Yoga Photography we Love
Samuel Henderson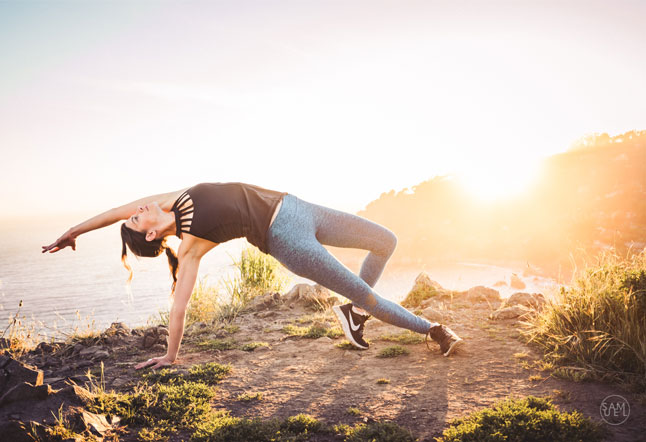 Sam's goal is to photograph the reflections of our human experience in an ocean of light. To show a connection between humans and the planet, and that our separation from nature is merely an illusion.
Growing up in the waters of Marin County gave him a unique perspective on the world.

It helped foster a deep appreciation for nature and its importance in our lives. Yoga Photography is his mathematics to understanding the incredible beauty of our planet and how through interacting with it, we become better, more loving, and happier people.
samuelhendersonphotography.com
Yoga Photography – Nuno Alves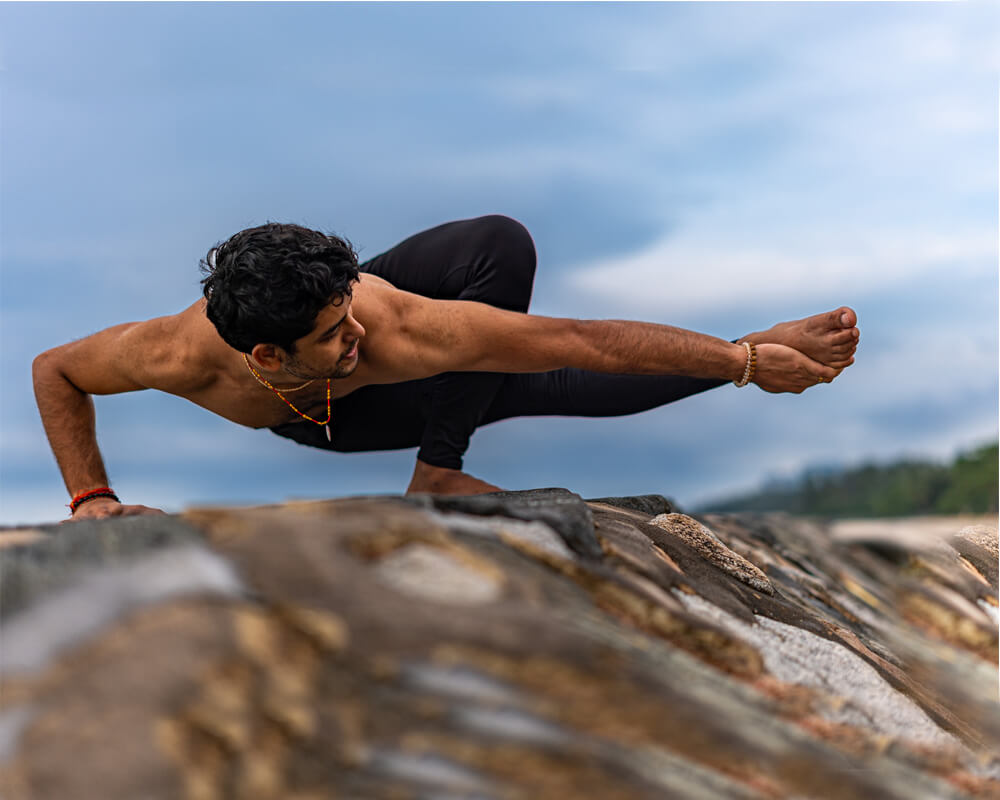 Nuno combines his experience as a Luxury Hospitality Design Director and Art Direction to focus his work on yoga and wellness destinations photography.
He loves capturing the beauty and harmony of people and places that inspire happiness, whether it's in Bali, the Island of the Gods, or in his own city, where he unveils its hidden histories.
An Ashtanga Yoga practitioner himself, his photos are a language that speaks of kindness, peace and transformation.
nuno-alves.com – @nuno_photographer
Yoga Photography – Jasper Johal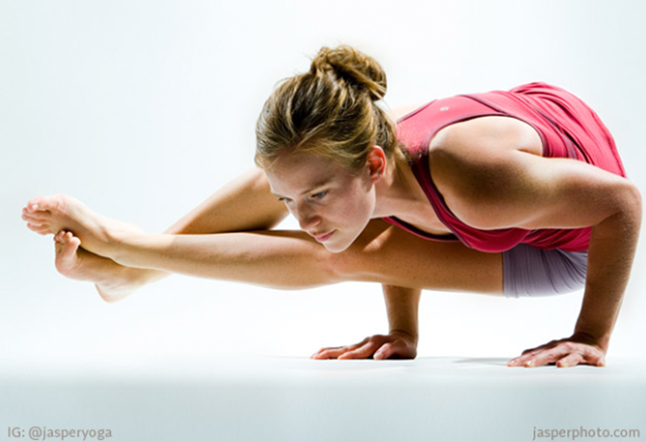 A yoga photographer based in Venice Beach, California, Jasper Johal's images have appeared on the covers of yoga magazines dozens of times over the last decade, including in the early years of YOGI TIMES as a print magazine.

He is well known in the yoga community for his beautiful and unusual lighting. Every year he publishes a calendar of art nudes, The Body as Temple, that feature some of the best yogis in the world.
jasperphoto.com – @jasper.johal
Yoga Photographer – Kadri Kurgun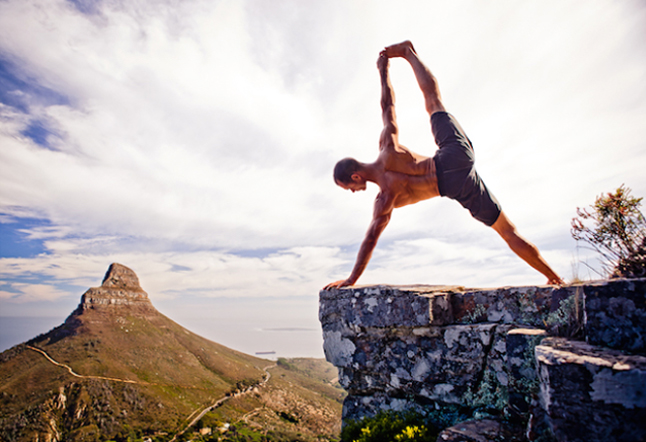 A pioneer of Artistic Yoga Photography and internationally renowned AcroYoga, Kadri Kurgun is a Yoga & Meditation teacher who blends these disciplines seamlessly.
His photography is 'fresh,' 'raw,' and 'powerful' and has been featured in publications such as Vogue, Yoga Journal, Origin Magazine, and LA Times Magazine.

Kadri brings ease, compassion, and light-heartedness in his connection with his subjects and students, resulting in his unique style of capturing grace, inner beauty, and individual essence.
Based in Costa Rica, Kurgun can also be found touring the world on photo assignments, teaching at festivals, retreats & teacher training.
Yoga Photographer – Tony Ciccone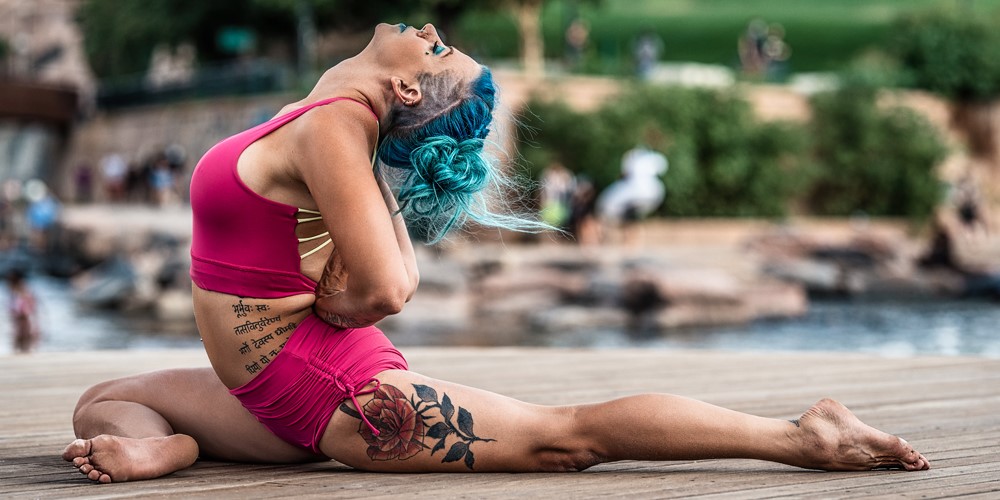 Tony Ciccone Photography, Tony Loves to capture the beautiful movements of the human form and share them with the world. He is known for his use of bold colours and fun environments in the yoga portraits he takes.

A yoga photography session with him is like an adventure. He will take you to the top of a mountain or explore the urban terrain of a city. When people book a photoshoot with him, he likes to say, "Choose your destination! Choose your adventure!".

He cherishes every one of those fantastic people, gifting him with their trust and vulnerability during our yoga photoshoots.

The experiences of people sharing their thoughts and kind souls with him are memorable.

Tony Ciccone Photography is a fitness and yoga photographer based out of Denver, Colorado, and makes frequent trips to Taos and Santa Fe, NM. Please check out his website and Instagram for more beautiful and dramatically captured yoga photos.
tonycicconephotography.com
@tonycicconephotography
Michael Segal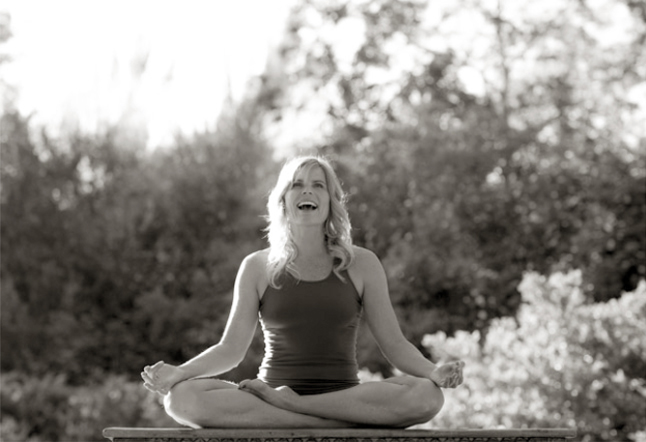 An acclaimed photographer, Michael Segal built his professional experience as a fashion and celebrity photographer. He has worked with talents such as the Foo Fighters, John Mayer, and Carrie Underwood.

He is one of the official YOGI TIMES' "I am doing it" awareness campaign photographers. His passion is to tell stories through his lens with spontaneity and clarity, specializing in editorial-style weddings.
His wedding photography is fresh and whimsical, and perfectly captures the joy of the bride and groom, and the magic of their special day with eloquence and grace.
He currently lives in Santa Monica, California with his wife and two boys.
IG – michaelsegalphotography.com
Ken Brown – Yoga Photographer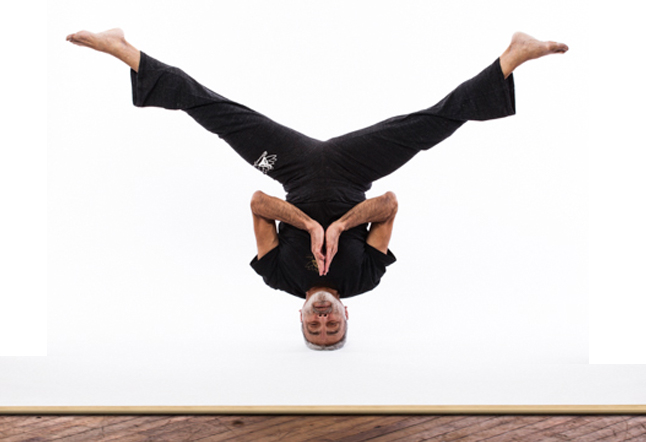 After graduating from film school, Ken Brown picked up photography, which took him to NYC, where he has worked on shoots for the world's biggest fashion brands.

Later, he combined what he saw in fashion with his own technical work, shooting cars, antiques, creatures, and whatever came across his desk while working in the art department of a museum.
Ken is now based in California, enjoying the beach his artistic yoga photography and many, many burritos.
James Wvinner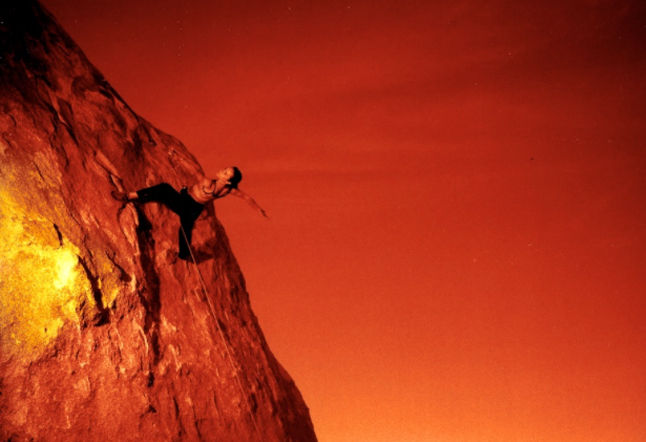 James Wvinner has been responsible for quite a bit of production involving yoga for during the last 20 years. His work ranges from large-scale videos, to small quiet sessions with some of the most renowned teachers in the world: Ram Dass, Reverend Michael, Ekhart Tolle, Bagavan Dass, Hala Khouri, Shiva Rea, Sean Corn, Duncan Wong, David Life and Sharron Gannon are among the many who have been in front of his various lenses.
Often a spokesperson at Yoga Journal conferences on the creation of conscious media, Wvinner set a high bar for visual quality and potency, and loves to make videos that look like films, and stills that look timeless.
Richard Pilnick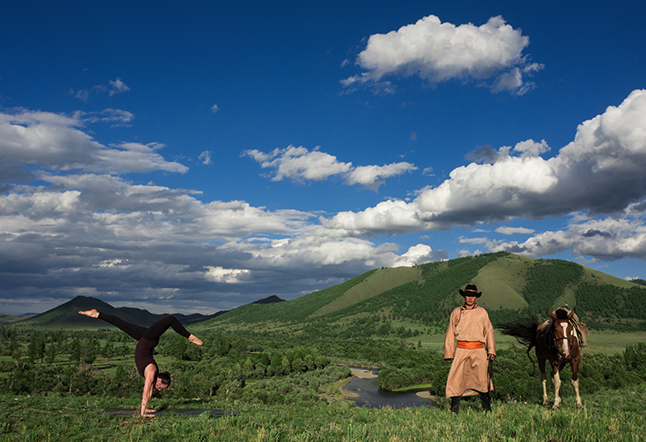 Richard is a photographer, yogi, father, husband, brother and son who wants to use his gift of photography to make a difference in this world. With a background in fashion and portraiture, Richard comes with a keen eye for detail, and meticulously works to create timeless, striking imagery.

Richard has worked with many leading teachers in various different yoga communities with strong links to Ashtanga and Jivamukti.
He has worked closely with Yoga Journal in Germany, has been exhibited in the National Portrait gallery in London with a portrait of Jivamukti Yoga London Directors Cat & Phil Douglas, and has journeyed to Mongolia to document the first ever Yoga retreat in the East Gobi Desert with Emma Henry, Lululemon & Reclaim Your Self.
He has also been featured in the prestigious photographic magazine Black + White alongside the great David Bailey.
Richard is based in London.
ArtisticYoga Photography by Markus Gensmantel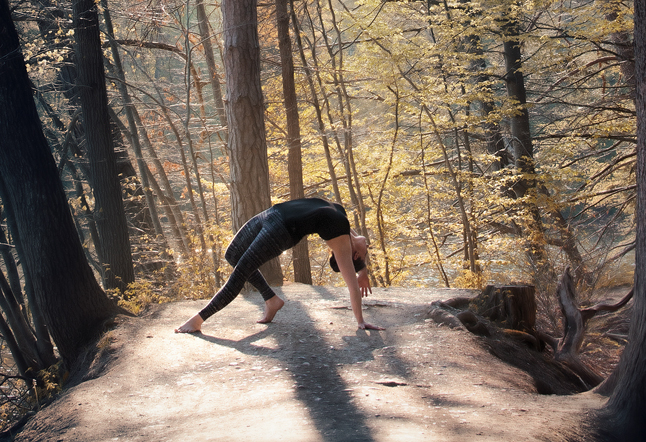 As a native of Stuttgart, Germany, Markus Gensmantel has been running his own studio since 2014. During his travels around the world, he had discovered his passion for photography.

In doing so, countless photographs have been created, along with an extensive treasure of pictures he still creates today, which are often the basis for his picture compositions.
This results in photo manipulations, in which landscape photographs merge with studio photography. Thanks to state-of-the-art post-processing technology, there are no limits to creativity.
For Gensmantel, each image is not a random snapshot, but a creative process that is made up of many steps.
IG: @markus_gensmantel_photography – markusgensmantel.com
Yoga Photography by Krissy Tyler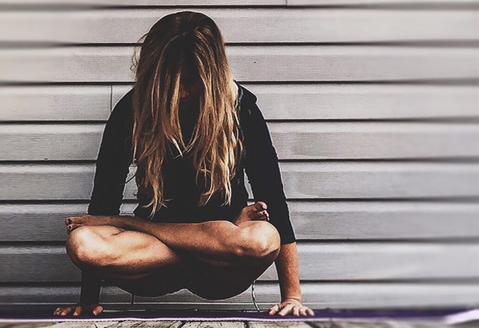 A 44-year-old mom of two, Tyler started yoga just two years ago because she wanted to find a natural way to reduce her anxiety attacks. At first she could barely touch her toes and was not living near any yoga studio.

She taught herself through "the inspiring yogis on Instagram and youtube".
When her daughter was diagnosed with PANDAS syndrome, her life was suddenly turned upside down. She thought she had lost her daughter to this illness, though fortunately through traditional medicine, diet changes, and homeopathy, Tyler's daughter started to made significant improvements.

Yoga gave Tyler the strength to go through this difficult time.
As a result of seeing her mother stay still and grounded, her daughter picked up yoga too, and mother and daughter have been practicing and taking creative yoga photography together ever since.
You also might like to check this out aura chakra photography of asanas