winter warmer potato & leek soup
Published: 21-04-2014 - Last Edited: 17-10-2022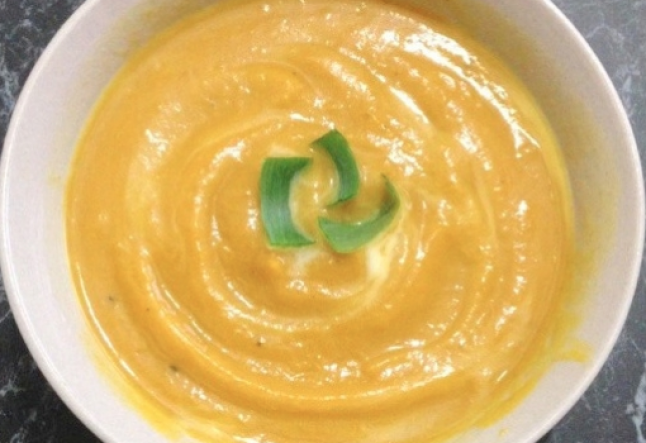 a simple, tasty, soul-warming recipe
With winter approaching the mornings are getting cooler, days are getting shorter and snuggle season is well on its way we tend to look for more warming and nourishing dishes to fill our tummies. This sweet and simple soup is easy to make, freezes well to have on those 'couldn't be bothered to cook' days and never fails to please.
Putting It Together
Peel and chop the sweet potato into medium sized peices, drop into a pot, cover with water and place on the stove.
Add vegetable stock and bring to boil until the potato is soft.
When potato is cooked, separate from the water and stock – keep broth to the side for later.
In a separate pan melt butter or substitue, add in the garlic – prepare for mouthwatering smells to fill the kitchen.
Cut the leek into fine to medium sized rings, add to the pan and leave to sauté.
Add a cup or two of the sweet potato broth to the leek, leave to simmer and soften.
Combine sweet potato, leek and half a cup of broth in a blender to loosely combine.
Add in coconut milk, cumin, turmeric and pepper and blend until smooth.
Depending on desired thickness you may wish to add a little more broth to the mix.
Put your delicious creation in a bowl and sprinkle with pepper to taste or place in an airtight container, leave to cool then place in freezer for later.
Enjoy!
Read next >> vegan mushroom red curry "ramen"