what is CBD oil and does it work?
Published: 07-01-2019 - Last Edited: 16-11-2022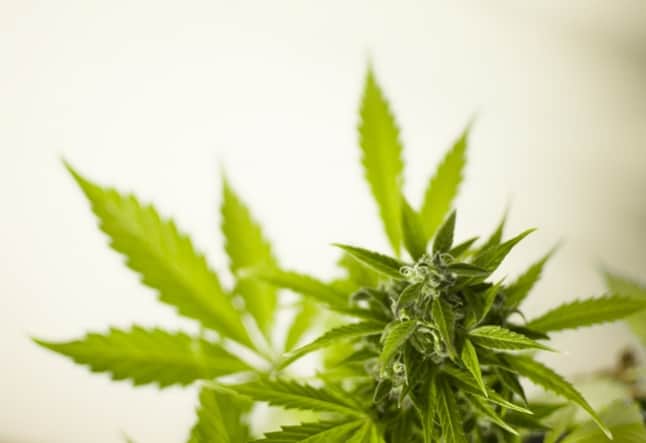 can CBD help the immune system?
Cannabidiol (CBD) is one of at least 113 cannabinoids identified in Hemp plants. Cannabidiol is not to be confused with Tetrahydrocannabinol (THC) which is the psychoactive ingredient found in Cannabis which gets you 'high', CBD is a non-psychoactive component from the Hemp plant.
How CBD works with our bodies isn't fully understood, however, some research has shown it works with our Endocannabinoid system (ECS), which helps us sleep, controls appetite, pain, and our immune system response. Cannabidiol has been getting a lot of press for the many health benefits ranging from clearing acne to treating symptoms related to epilepsy and Parkinson's disease, but to be clear on what research is tried and tested takes a little more digging.

While scientific studies on CBD in humans are currently minimal, many people around the world are claiming the positive benefits of using CBD products for a number of health problems. It's also important to note that while it is mainly well tolerated, in some studies there have been side effects of CBD oil noted – tiredness, diarrhea, or changes in appetite.
While many people have claimed they have personally benefited from taking CBD oil, only one purported use of cannabidiol, to treat epilepsy, has had significant scientific evidence supporting it. In July 2018 the Food and Drug Administration (FDA) in the USA, approved the prescription use of Epidiolex, a purified form of CBD oil, for treating two types of epilepsy in the USA.
The body naturally creates its own CBD. However, exactly how Hemp CBD works within the body is still relatively unknown. It is thought that it works with our natural CBD receptors, CB1 in the brain and CB2 in the immune system. The popularity of CBD will certainly result in future studies further illuminating its healing powers.
Here are some common health problems which may be helped by using CBD:
1. Generalized Pain
Because CBD supposedly works within your immune system, many people have reported decreased pain while using CBD. CBD for pain is available in many different forms. Lotions, salves, oil and tea are the most popular among CBD medicinal use.
2. Anti-Inflammatory – Acne, Type 1 Diabetes, Multiple Sclerosis and Arthritis
CBD's use for anti-inflammatory concerns is the next most promising use for CBD after pain. Small studies on humans and animals have shown that CBD use can reduce chronic inflammation, however, further studies are needed to back up the evidence scientifically. CBD could be used to slow down the progression of diseases such as Arthritis and Multiple Sclerosis, preventing permanent damage to joints over time. CBD can also reduce inflammation in the sebum glands, helping people with acne, and in the pancreas helping people with type 1 diabetes.
3. Epilepsy
In July 2018 the FDA(USA) approved the use of epilepsy drug Epidiolex, a purified form of CBD oil, for treating two types of epilepsy. This is the only case of significant scientific research backing up results and Epidiolex is now available with a prescription in many countries.
4. Anxiety, Addiction, and Mood-Related Disorders
While THC has been shown to increase anxiety, paranoia, and depression, CBD can help to combat these symptoms.
People suffering from addiction can also benefit from CBD reducing withdrawal symptoms such as pain, anxiety, and insomnia. As CBD often contains a tiny amount of THC, it is important to be extra careful where you source CBD products so you can ensure the levels of THC in the product are minimal, as this could make symptoms worse.

Also Read>>> Everything you must know about CBD oil (+ reliable suppliers)
5. Insomnia
There have been many studies on the effects of CBD on sleep which have been very successful because CBD works with your brain and helps with anxiety and mood-related disorders. A study of 400 people from 2018 showed that CBD significantly helped with insomnia, even more than THC.
So what can we make of all this?
Though these benefits are exciting it's important to remember that more human studies need to take place to prove the scientific evidence for the effects of CBD in humans. Please also remember to do your research and only purchase your CBD products from reputable, legal companies.
Without CBD being fully legalized yet there is no legislation on the products available, which poses a problem to the buyer. Not enough CBD can have no effect on the body, and too much CBD can have side effects. Marcel Bonn-Miller, a Cannabidiol researcher from the University of Pennsylvania, wants people to research more into where their CBD products are actually coming from and how much CBD is actually in the products.

In Bonn-Millers 2017 study, he found that nearly 7 out of 10 CBD products didn't contain the amount of Hemp extract promised on the label. Nearly 43 percent of the products contained too little CBD, while about 26 percent contained too much.
While it's clear that CBD is a rising trend amongst the health and wellbeing lifestyle community, even Forbes named it one of the Food Trends for 2019, at this stage, there is little scientific evidence to back up these superfood claims.
Read next >> all about sandalwood oil