creating an awesome yoga teacher resume
Published: 09-07-2018 - Last Edited: 15-11-2022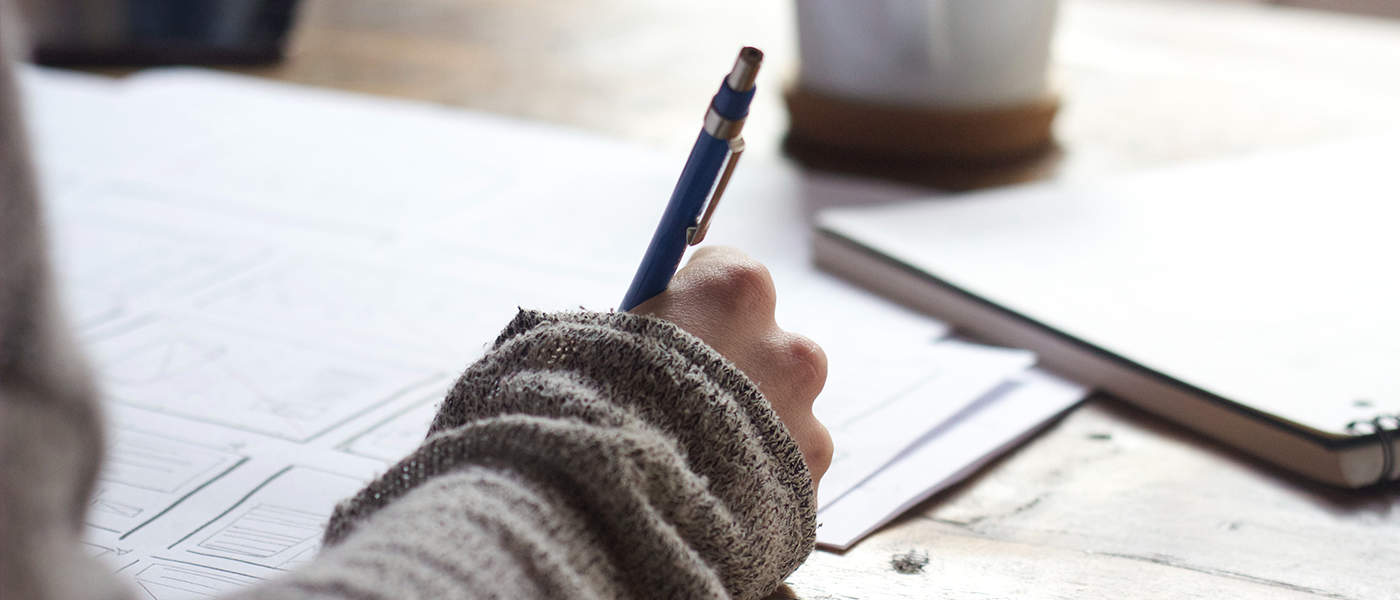 Whether you're a brand new, recently trained yoga teacher, or a seasoned pro looking for the next job, you'll want a resume that helps you stand out from the crowd. Combined with your yoga teacher website, a well-crafted and professional resume can place you miles above the competition. Read on to discover tips on how to create an awesome yoga teacher resume.
Contact information
One of the most common resume mistakes is forgetting to add your contact information or, even if you do include it, not placing it in a prominent spot. Make it easy to find and read so you can be contacted for an interview. You can put your contact information on the left in a column, or right at the top. Make sure to include your name, phone number, email address, and website. Don't worry about including your street address unless it is essential to your business, otherwise it could be a security risk.
Mission statement
Include a mission statement near the top of your resume. Find a place for it that flows – perhaps underneath your contact information (unless you put that section on the left.) Your statement only needs to be a sentence or two. Focus on highlighting who you are and what you can do. "Keep it simple, unique, and be honest. Before you write it, ask yourself why you want to teach yoga, what you can offer students, and why you should become part of the studio's team. Mission statements are your best shot at showing off your personality," advises Ahmed Andrews, resume editor at "Write My Paper". Be creative and use this opportunity to reveal yourself to your reader.
Education
No matter the position you're seeking, you'll want to show the studio owner, or whoever is reviewing your resume, that you're qualified to instruct yoga classes. List where and when you were trained, and how many hours you have completed. Document your advanced studies and any other relevant training, workshops or education. Make sure to include if you are Yoga Alliance certified, and list your registered yoga teacher (RYT) level. CPR and First Aid training are relevant qualifications you may want to include. If you have a formal education like a bachelor's or associate's degree include that too. Let the reader get a flavor for your overall education.
Experience
It can be a frustrating process as a new yoga teacher looking for that first job when it seems that every studio wants a teacher with experience. The key is persistence. How can you gain experience? Offer donation classes, teach family and friends. Be creative when listing your experience. You can include non-yoga working experience, that shows you are responsible and reliable. If you do have yoga teaching experience, put that at the top of your experience section, since it is the most relevant. List your experience the same way you listed your education. Position, followed by timeframe, followed by studio name and address.
Some more resume tips
Write everything in a hierarchy. This means putting your strongest attributes and what you want the studio owner to see at the top. Use bold headers and highlight other important information so it stands out from the page. Put some white space in between your sections to make your resume easily scannable. Keep your resume to one page. Choose fonts that are professional and easy on the eyes.
Here are some online resources to help write a winning yoga teacher resume
Writing comes more easy for certain people than others, so don't be afraid to get some help from the experts. Here are some good resources to get you started:
ViaWriting & MyWritingWay – These are guides you can access for help going over your resume for grammatical errors.
Resumention – This is a resume service you can use to improve the quality of your yoga teacher resume.
Boomessays & Assignment Writing Service – Check out these online proofreading tools, suggested by BestBritishEssays, to make sure your resume is polished and free of errors.
StateofWriting & Simple Grad – These are writing resources you can use to improve the writing in your resume. Even an experienced writer can benefit from some help now and then.
Assignment Help & EssayRoo – These are editing tools, recommended by Australian help review, you can use to check over your resume for mistakes and typos.
AcademAdvisor & Writing Populist – Check out these career writing blogs for tips and suggestions on how to write a better resume. You'll find posts here by people who have written yoga teacher resumes before.
The most important thing about your resume is showing you are qualified to teach yoga. Remember to lay things out nicely so they are easy to scan. Spend some time editing and proofreading your resume. Use these tips above to create an awesome yoga teacher resume.
Read next >> yoga for people with disabilities