what to do with coconut meat, water and oil
Published: 07-07-2023 - Last Edited: 09-07-2023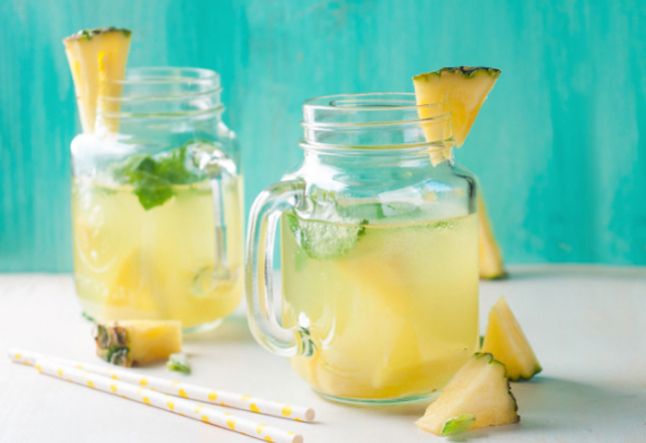 Benefits of coconut meat
Coconuts provide juice, meat, and oil, are rich in protein and loaded with vitamins and minerals. Coconut meat contains an abundance of lauric acid, which is antiviral, antifungal and antibacterial, helping to eliminate parasites and infections. Coconuts also pack a quick and lasting protein-fueled energy boost.
The green, young, unripe coconut shell keeps its water naturally cool and sterile. Your muscles are 75% water; your blood, the transportation system for nutrients, is 82% water; your lungs, processing oxygen, are 90% water; and your brains, the control tower, are 76% water. Even our bones are 25% water!

All of your cells, tissues, and organs require hydration in order to thrive. Therefore, hydrate, hydrate, and hydrate some more with coconuts.
You are what you eat and you are also what you drink. It's not about how much water you drink – hydration is also linked to minerals.

Coconut water has achieved superfood status due to its natural combination of electrolytes, supplying high levels of vitamin C, potassium, magnesium, sodium, calcium, and phosphorus, without the processed sugar and food dyes used in commercially produced sports drinks.

Coconut water helps alkalize the body as well as help the digestive tract absorb nutrients.
Although many people enjoy coconut water fresh out of the shell, those who don't immediately take to the taste often find infused coconut water a great way to enjoy its delight. An infusion simply involves opening coconuts, pouring the water into a glass container, inserting a flavoring agent into the water, and chilling.
Take these ideas and run with them…Be creative!
Infused Coconut Water
Use the water from 2 coconuts for each of the following infusions
• Citrus Coconut Water: 1 thin slice each of lime, lemon, orange and grapefruit.
• Cucumber Coconut Water: 3 thin slices of a large cucumber with skin.
• Pina Colada Coconut Water: 3-4 slices or thick chunks of peeled pineapple.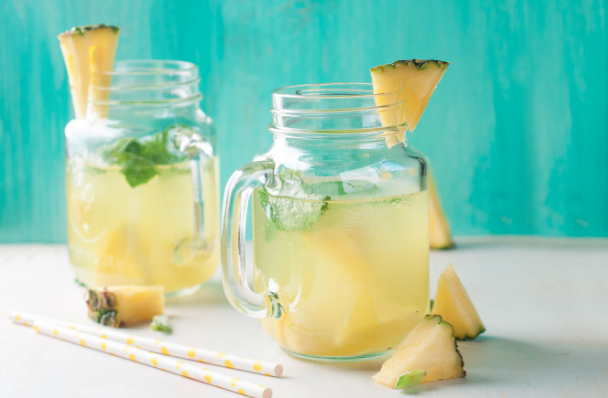 Coconut Flesh
It is a bit of a mystery as to what exactly we will find when we open a coconut. A young coconut usually has about 2 cups, or 480 mL, of water inside, but how much meat is hard to predict from the outside. The more immature the coconut, the more gelatinous the meat; the older the coconut the more firm.
Here's a healthy sweet treat utilizing both coconut water and coconut meat: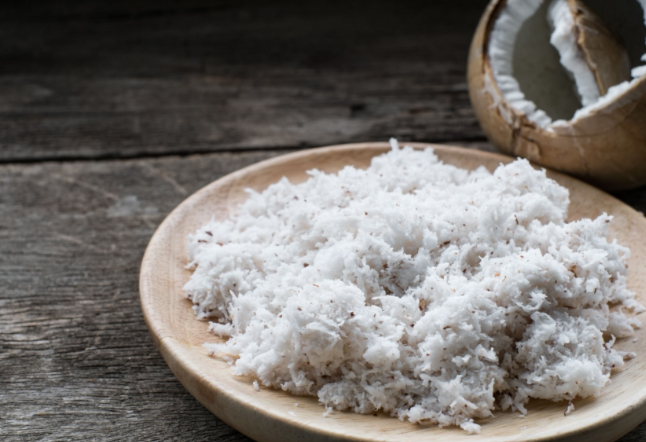 Vanilla Shaved Snow
INGREDIENTS:
• 2 cups (480mL) cashews, soaked at least 2 hours (the longer they soak, the creamier they get).
• 1 cup (240 mL) coconut water.
• 1/2 cup (120 mL) young coconut flesh.
• 3 vanilla beans, scraped.
• 1/2 cup (120 mL) raw honey.
• a pinch of sea salt.
DIRECTION:
Blend all ingredients in a blender until smooth and creamy. Scoop into a container and freeze. Once frozen, loosen from the container by running warm water over the outside if necessary.

Shave the frozen block with a strong grater or a commercial ice shaver into a bowl for a cold treat. Eat immediately! Refreeze leftover block and reuse. It will keep in the freezer indefinitely.
Coconut Oil
A healthy fat, coconut oil is an extraction from the coconut meat. The purest and most nutritious form is cold pressed virgin coconut oil. The oil derived from coconuts is easy to digest and easily burned by the liver without an insulin spike.

It helps optimize body weight, making the body leaner by increasing metabolism and stimulating the burning of fat rather than the storing of it.

Pure coconut oil makes a great massage oil, with moisturizing properties for the hair and skin.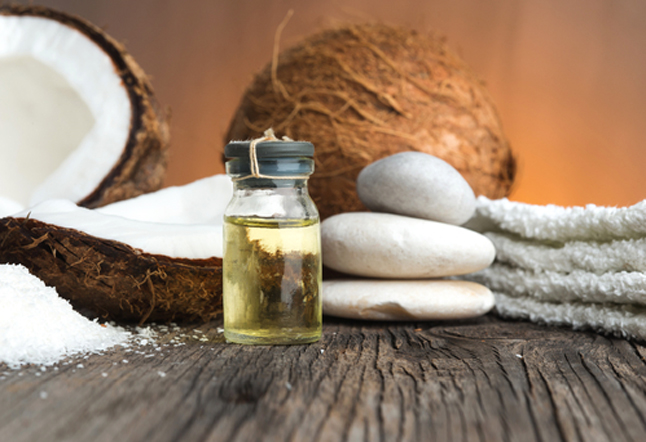 The following recipe utilizes the entire holy trinity of coconut water, meat, and oil. It is tasty to the max – your mouth will be having a party!
Also Read>>> Coconut Water Properties
Coconut Pad Thai Noodles
INGREDIENTS:
• 1 tablespoon (15 mL) tamarind paste.
• 1 1/2 tablespoons (22 mL) raw honey.
• 1 1/2 tablespoons (22 mL) nama shoyu or soy sauce.
• 2 garlic cloves, peeled and chopped.
• 1-2 chilies, depending on how heat tolerant you are, stemmed, seeded and chopped.
• 2 tablespoons (30 mL) coconut oil.
• 1/4 teaspoon (1.5 mL) sea salt, or to taste.
• 1/2 Bali pumpkin, peeled (may replace with butternut squash).
• 1 large daikon radish, peeled.
• 2 young coconuts (somewhat mature with firm flesh).
• 1 cup (240 mL) thinly shredded red cabbage (reserve 12 whole, outer leaves to use as bowls in final presentation, may replace with white cabbage or napa cabbage).
• 1 1/2 cups (350 mL) carrot, finely julienned.
• 1/2 cup (120 mL) red onion, thinly sliced.
• 1 cup (240 mL) green apple, finely julienned.
• 1/4 cup (60 mL) fresh cilantro, chopped.
DIRECTION:
In a blender, purée the tamarind paste, honey, soy sauce, garlic, chili, olive oil and salt until smooth. Using a vegetable peeler, shave the pumpkin into thin strips, resembling noodles to measure 3 cups (720mL). Repeat process with the daikon to measure 2 1/2 cups (600mL).
Open the coconuts, reserving water for the Almond-Chili Sauce, and remove meat in largest sections possible.

Julienne meat to resemble long noodles, measuring about 3 cups. In a mixing bowl, combine squash, daikon and coconut with the cabbage, carrot, onion, apple and cilantro.
Add tamarind purée and toss until evenly coated. Using cabbage leaves as bowls, arrange a portion of pad thai in the center and drizzle with Almond-Chili Sauce.
Makes 12 servings.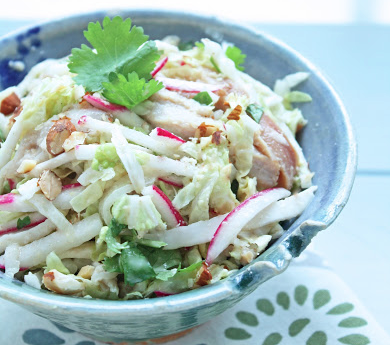 6. ALMOND-CHILI SAUCE
INGREDIENTS :
• 1/2 cup (120 mL) almond butter (use raw almond butter if you can find it or have the tenacity to make your own, or use raw almonds soaked overnight, however it won't be quite as creamy).
• 1/4 cup (60 mL) coconut water.
• 1 1/2 tablespoons (22 mL) fresh ginger, peeled and grated.
• 2 cloves garlic, peeled and chopped.
• 1 chili, seeded or whole depending on how spicy you want it (the seeds add heat) 2 tablespoons (30 mL) lime juice.
• 2 tablespoons (30 mL) raw honey.
• 1 tablespoon (15 mL) soy sauce.
• a pinch of sea salt.
DIRECTION :
Blend all ingredients in a blender until smooth and creamy, adding more coconut water if necessary.

You can also use this sauce as a salad dressing or dipping sauce. Once opened, coconut tends to go bad quickly.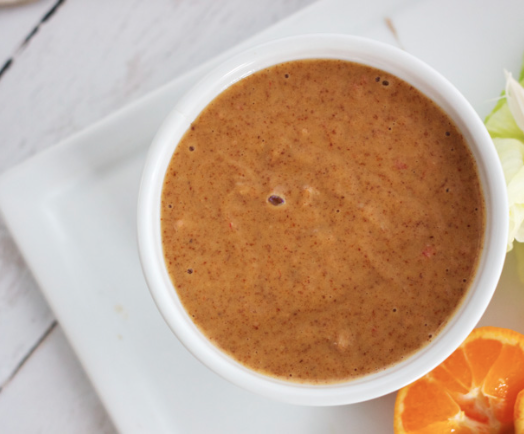 All these recipes are best within the first two days. It will most likely still be good on day 3, but stretching it beyond that, particularly in a tropical climate is not advised.

So polish off your Pad Thai and drink up your electrolyte loaded coconut water.
Cheers to your health. Let thy food be thy medicine and let thy medicine be delicious!