5 reasons to go on a yoga retreat
Published: 21-04-2013 - Last Edited: 14-11-2022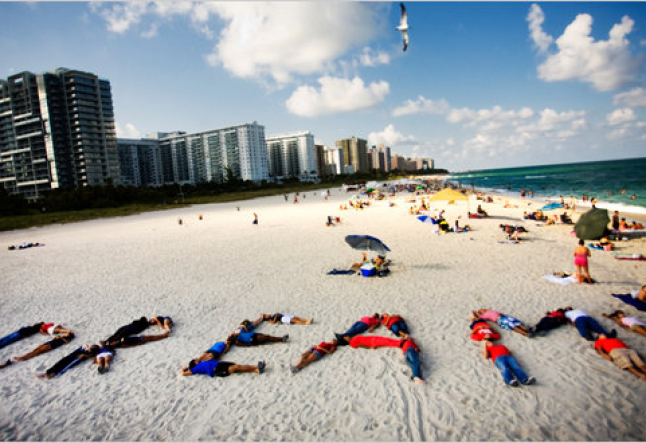 taking your hatha yoga practice to the next level
Something happens when a group of like-minded individuals gather together in a beautiful location to share the practice of hatha yoga. What a magical way to escape on a holiday. Whether it is by yourself or with a friend or two, a yoga retreat might be a truly transformative experience and an effective way to recharge your life.
In these busy lives we lead, finding the time to practice yoga can be a challenge. A committed week of yoga could be just what you need to deepen your practice. On a retreat you will likely have 2 classes a day. Practicing every day you will notice the changes not only in your physical body, but in your mental state as well. Coming home afterwards, you might even be inspired to start a new home practice or take your existing practice to a new level.
2. You will create a new perspective.
Going to a new and different place creates an opportunity to see the world, and yourself, in a new perspective. Experiencing the unknown is an accelerated way to grow and learn. You will have the luxury of time to do just what you want to do. When you change your routine and your surroundings, you see things in a different light.
Being on a retreat is all about you, your yoga, eating healthy foods and slowing down. Sometimes it is easier to give yourself that indulgence when you leave your comfort zone of home and go somewhere far away and exotic. And if your retreat is all-inclusive you get 3 healthy and delicious meals every day prepared for you. Most retreats also have free time in the afternoon to do what ever you like to make the most out of your day.
4. Meet new like-minded people.
When a bunch of people on a similar path get together in a beautiful place, new friendships are bound to happen. It is inspiring to surround yourself with other yogis from around the world and to practice together. Gathering like this in a group is sometimes the perfect mirror to remind us that, although everyone is unique, we are all connected.
You work hard in your daily life and you can always find reasons why you should or excuses for not doing something for yourself. We all lead busy lives, and we often neglect to live life to its fullest. When you immerse yourself for a week of hatha yoga, you find the creative juices just waiting to come out. Not only do you find your own inspiration, but you come home and are able to share it with others.
So what are you waiting to book your next yoga retreat?
Some Resources for yoga retreats : Desaseni.com – Yogatravel.net – Yogatraveller.com
Read next >> the abundant river