almond and potato milk soup
Published: 21-04-2023 - Last Edited: 22-04-2023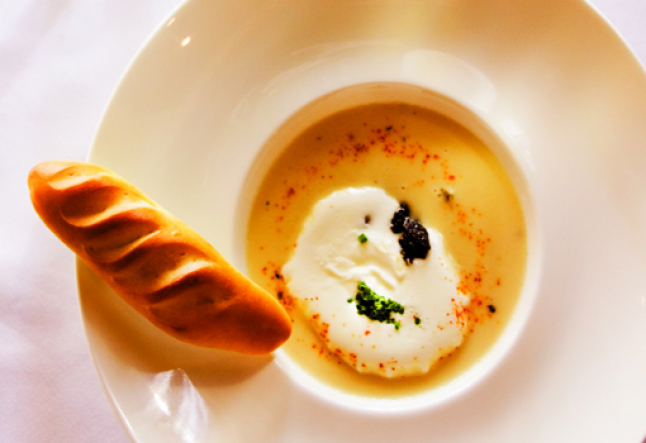 with california raisins and pumpkin seeds
Glen Ishii, who joined Executive Chef Robert Gadsby as Chef de Cuisine at the renowned Noe Restaurant, has flexed his culinary muscles at some of California's best kitchens, including Millennium at the Biltmore Hotel, Café Del Rey and Ocean 33 Degrees (where he was Executive Chef).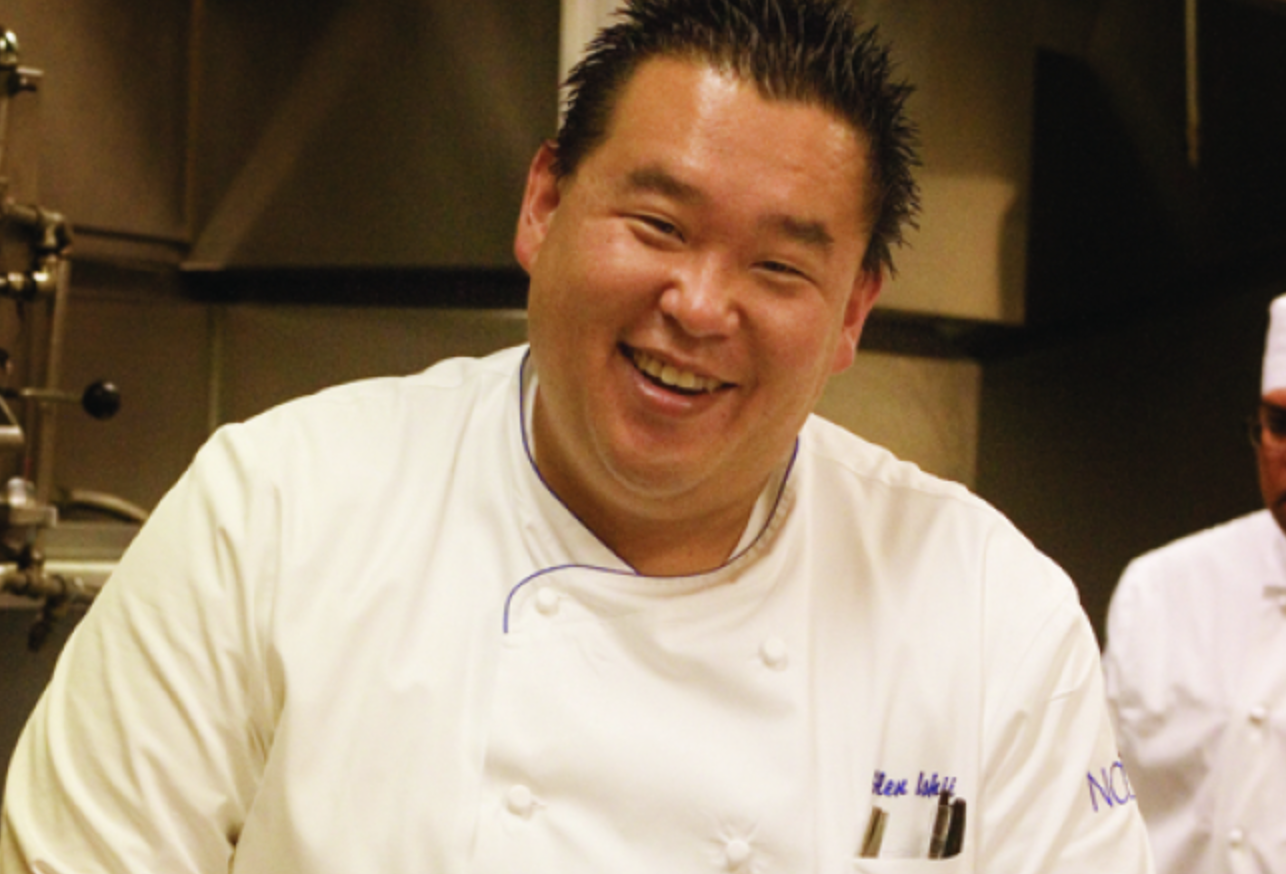 Ishii's presentations are refined yet simple with enticing flavor combinations that are quickly enhancing Noe's reputation as one of California's top culinary destinations.

As the weather gets chilly, let Ishii warm you up with this vitamin-rich potato soup, flavored with almond oil and topped with raisins and pumpkin seeds.
Recipe by glen Ishii
Soups | Serves 4 | Prep. Time: 20 min.
To Prepare
Heat the olive oil in a large saucepan over medium heat and sauté the onion. 

Season to taste with salt and stir to coat the onions with oil. 

Add the potatoes and heat through, stirring constantly. 

Add the milk to cover the potatoes and onions about one half-inch deep, then add the almond oil. 

Reduce the heat and simmer until the potatoes and onions are tender. 

Drain the vegetables, reserving the liquid. 

Purée the vegetables in a blender, adding enough liquid to form a silky smooth soup. 

Check the seasoning and adjust to taste. 

Keep the soup warm until you are ready to serve it.

For the almond cream, season the heavy cream with a pinch of salt and sugar
. 
Whip it with an electric mixer. Just before it reaches the desired stiffness, add a few drops of almond oil to taste and beat 10 to 12 seconds more. 

Chill until needed.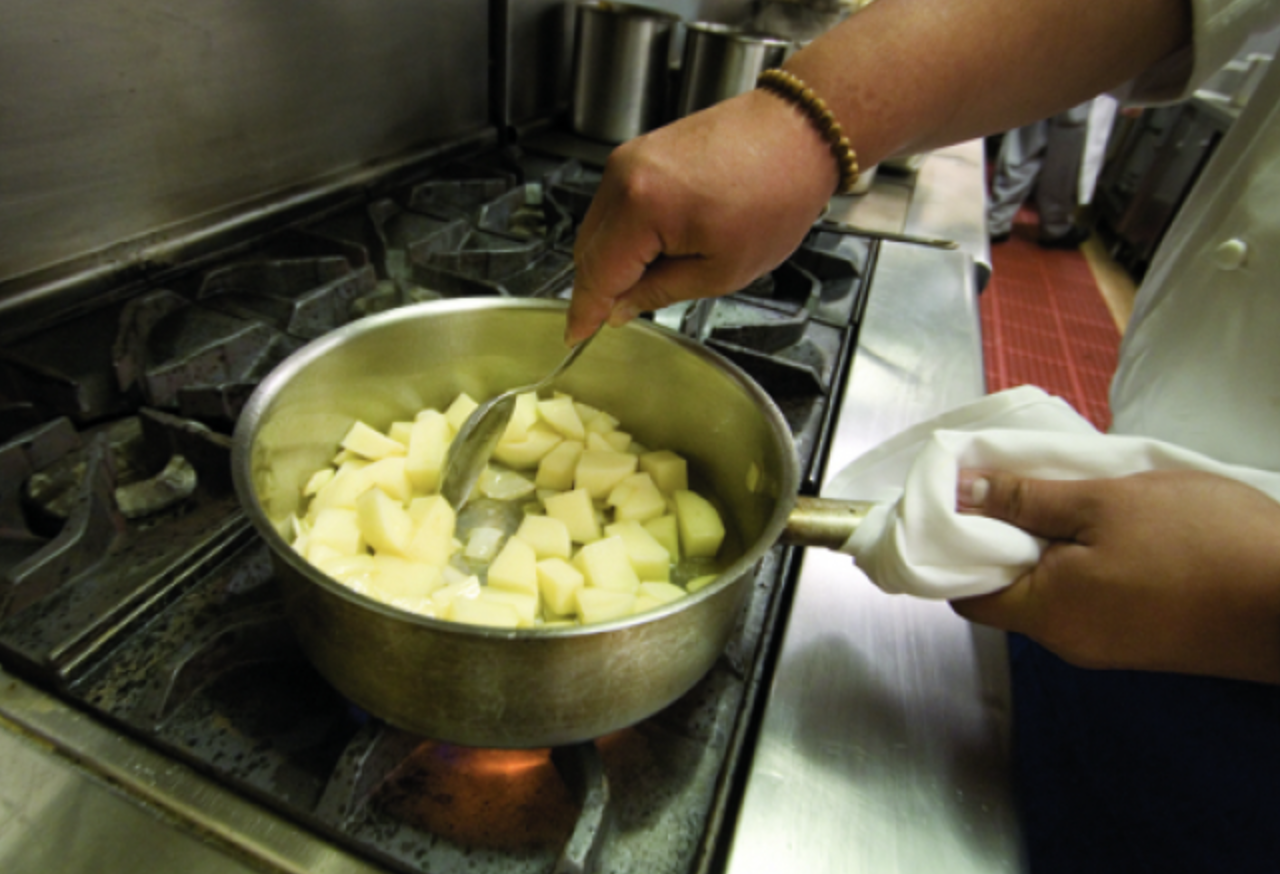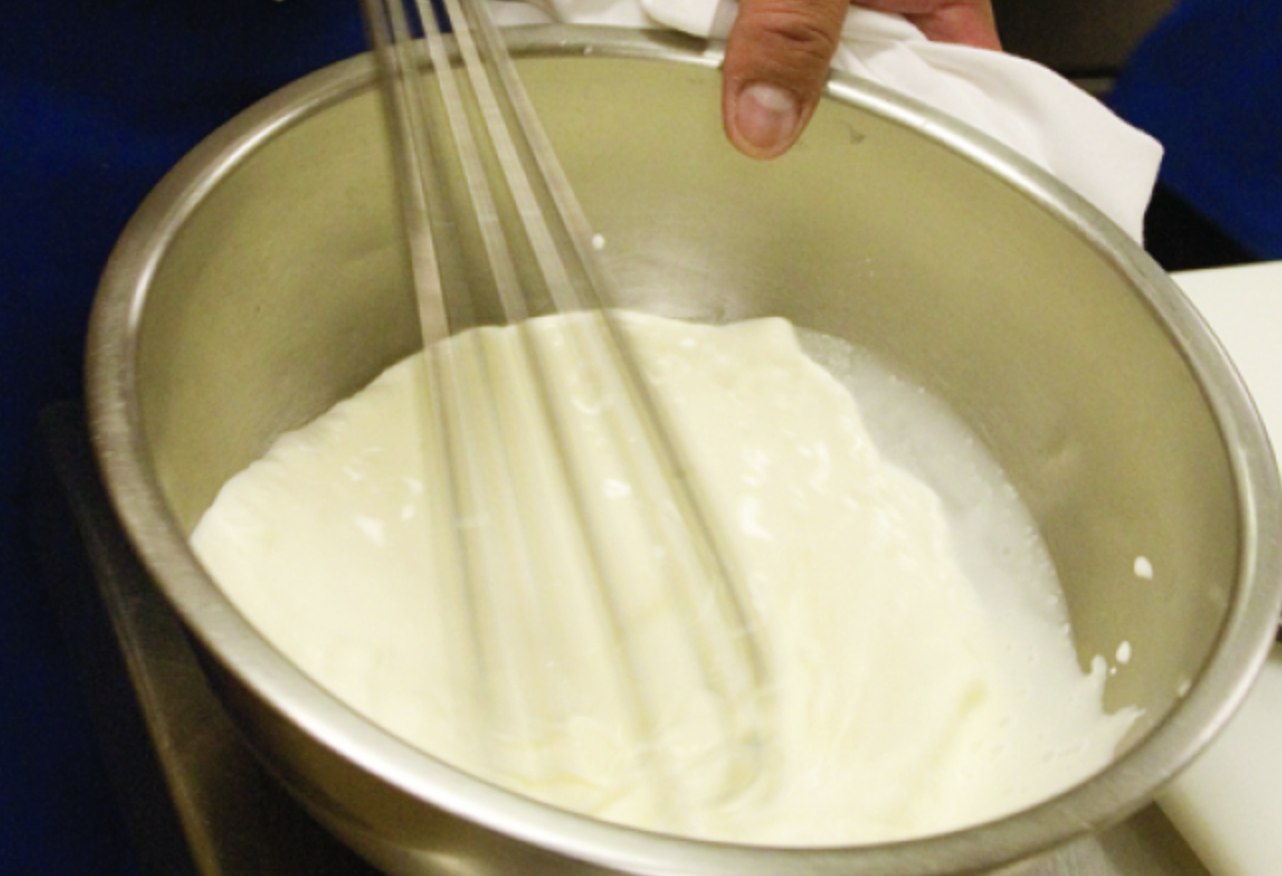 To serve, divide the raisins and pumpkin seeds among four soup bowls and drizzle with olive oil. Divide and ladle hot soup into the bowls.
Place a dollop of almond whipped cream on top and near the rim in each bowl; drizzle on a little almond oil and sprinkle with chopped chives.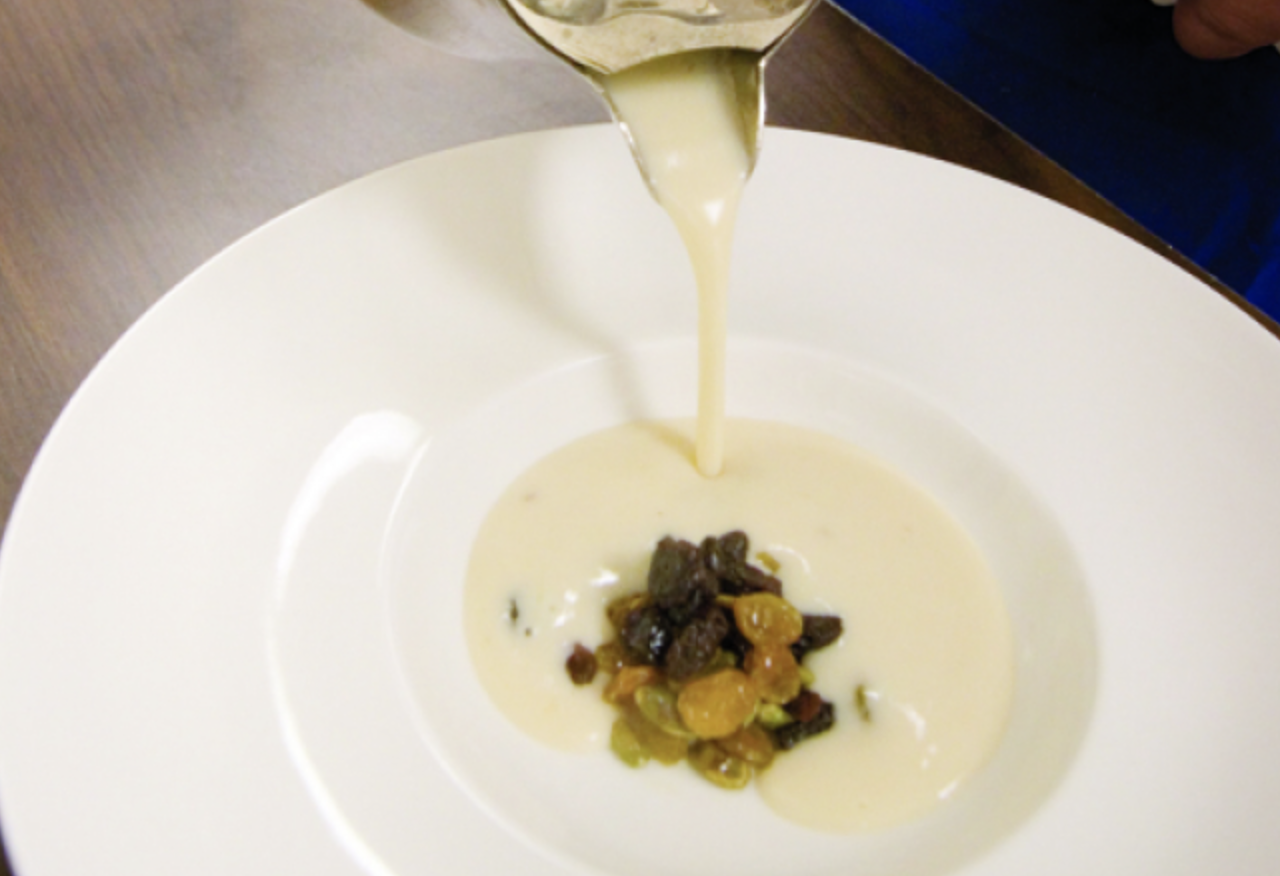 INGREDIENTS
1/2 cup extra virgin olive oil
1 medium onion, chopped
3 tablespoons salt
1 pound Yukon Gold potatoes, peeled and chopped
1 cup (8 oz) whole milk 1 1/2 tablespoons almond oil
Ground white pepper
For the Almond Whipped Cream:
1 cup heavy cream
Salt and sugar
1 1/2 tablespoons almond oil
1 cup (6 oz) California natural and golden raisins, mixed
4 ounces toasted pumpkin seeds
2 tablespoons extra virgin olive oil Almond oil
Chopped chives
Serve at once and enjoy this cozy autumn treat.
Read next >>> Raw thanksgiving menu