turmeric papaya mocktail
Published: 22-06-2011 - Last Edited: 04-10-2022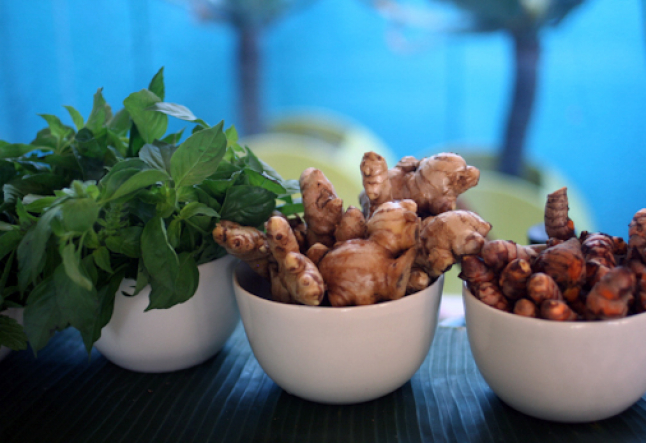 In order to produce the Morange, you'll need these bar tools: shaker tin, mixing glass, muddler, strainer, bar spoon, citrus squeezer, Martini glass.
turmeric papaya mocktail ingredients
• 1 tumeric root • 1 slice (2cm) of sweet ripe orange papaya • 1/2 an orange (45ml) • 1 lime (20ml) • 2 barspoons of pure honey (20ml) • 1 shot of water (45ml) • ice
how to prepare turmeric papaya mocktail
Step 1.
Cut the fresh piece of tumeric root into slices, place it in a mixing glass and gently pound with a muddler until mashed.
Step 1.
Cut the ripe slice of papaya into chunks, place it in the mixing glass and muddle again.
Step 1.
Squeeze 1/2 an orange and 1 lime into the mixture.
Step 2.
Add 1 shot of water and 2 barspoons of pure honey.
Step 3.
Fill the mixing glass with ice and seal tightly with a shaker tin.
Step 4.
Shake hard and strain into a Martini glass.
Step 5.
Garnish with a bit of orange zest. Enjoy! You also might like this
5 fun ways to boost your health & happiness