nyc in 48hrs!
Published: 22-09-2014 - Last Edited: 30-10-2022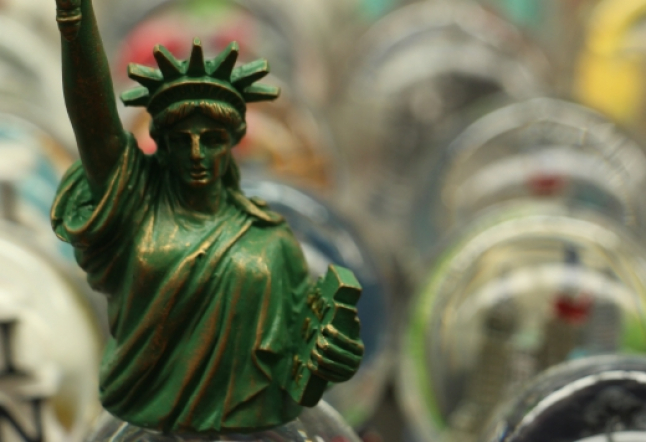 There are countless ways to spend your time in NYC without ever getting bored. Every corner has a different feeling, different vibe, and a million new things to explore.
Here are some tips for travelers that have limited time in NYC and want to get the real flavor of the city without paying more than a subway ticket:
1. Riverside Park: Welcome to Manhattan's most spectacular waterfront park, you can jog beside the hudson river watching the most amazing sunset where in just a few minutes the sky becomes dark red and light orange to pink and purple.
2. Williamsburg in Brooklyn: Welcome to the icon of Hipster culture. Walk around and explore the neighborhoods of Williamsburg, full of unique stores, bars, cute restaurants and local artists selling their art work on the streets. On Sundays there is a food market with tastes from all around the world, just by the water where the view of manhattan is simply amazing!
3. High line and Chelsea Market: Welcome to an oasis full of flowers and plants built on a historic rail line elevated above the streets of Manhattan. The architecture is very interesting and the walk totally worth it. Under the high line you will find Chelsea Market where you can enjoy tasty tapas.
4. Strawberry fields In Central Park: For the Beatles fans, there is always someone singing and playing the guitar near John Lennon's memorial. Of course you can then venture out and see the vast Central Park.
5. Roosevelt island: Take the Roosevelt island Tramway and watch the city from above, enjoying a breathtaking view where in less than 10 minutes you will arrive to a beautiful tiny island. Walk on the cherry tree road, enjoy the view of Manhattan and visit the Roosevelt memorial.
6. Brooklyn bridge: Welcome to Brooklyn bridge at NIGHT! Take the subway to Dumbo and walk from Brooklyn to Manhattan past sundown in order to enjoy the unbelievable view of the city lit at night. There is a lane in the middle of the bridge just for pedestrians and bikes.
7. Greenwich village: Walk from west village to east village to get the real feeling of the city. Visit Union Square and Washington Square, where local artist, musicians, jugglers, chess players, yogis, and dancers find a way to entertain the public with their creative side.
Read next >> yoga for pregnancy in new york city