bali spirit festival 2015
Published: 15-04-2015 - Last Edited: 24-10-2022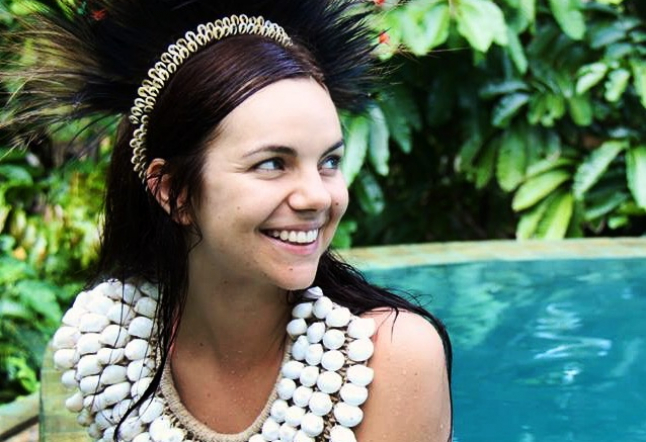 Imagine a festival where people from all over the world gather to share their passion for yoga, music and dance. They come to immerse themselves in Balinese culture, free themselves from negativity and replace it with love, compassion and contentment. For the 8th time, Bali Spirit Festival delivered 5 enchanting days of a celebration of life.
There is something truly magical about Ubud and the event embraces this spirit in every possible way from the joyful Balinese atmosphere, wonderful nature, the 'attitude of gratitude' for everything that surrounds you, to kind-hearted people, their fascinating culture, mesmerizing dance, captivating music and delightful food on every corner.
This year, some of the most experienced and respected yoga teachers came to Ubud to share their knowledge, inspire and enlighten their students. Simon Borg-Olivier, known for combining Eastern tradition and Western science, gave a series of workshops on 'how to use your legs/arms effectively'. Based on a profound understanding of traditional yoga, human anatomy, physiology and Hatha Yoga, he challenged a number of common practices and shed a completely new light on some of the most basic poses. His distinctive teaching style and charismatic personality gave a new, refreshing view on yoga.
Sarina Jain proved that her Masala Banghra dance can get almost anyone moving to the beat of the dhol unleashing their inner Bollywood star. A few steps away, Daphne Tse led spirit dance, soul song, chakra chanting and sound meditation with her angelic voice followed by ecstatic dance and other performances by traditional Balinese artists.
I have always been intrigued by different yoga styles, flying or acro yoga in particular. It is as amazing as it sounds, and teaches you how to overcome your fear of falling, allows you trust your partner and helps to build a strong core. Carlos Romero and Bex Tyrer guided us through the flying poses step by step.
In between activities, you could take a break, grab a healthy bite, treat yourself to a new pair of sustainably made yoga pants, listen to world music at the Dharma Market or take a refreshing dip in the swimming pool. Not to mention healers, massage therapists and all sorts of therapists available using unconventional methods to uplift your body and soul.
The only worry at the festival is that it's just impossible to experience it all. The schedule is packed with yoga classes, seminars, concerts and workshops, all happening simultaneously in different pavilions, making it hard to choose one over the other. But the beauty of this festival is that no matter where you end up going or how advanced you are in your yoga practice (you could even be a complete beginner!), you will meet like-minded people, try something new and have fun. All you need is curiosity and your open heart.
Bali Spirit Festival enchanted me and I will surely be back to this idyllic place, if not to make the festival my annual pilgrimage.
Namaste.
For more info on Bali's best spots for the modern yogi STAY | SPA | PLAY | EAT | SHOP | YOGA – Download our ULTIMATE BALI GUIDE for free.
Read next >> bali vegan festival 2017