village hotel changi by far east hospitality
Published: 18-06-2017 - Last Edited: 01-05-2022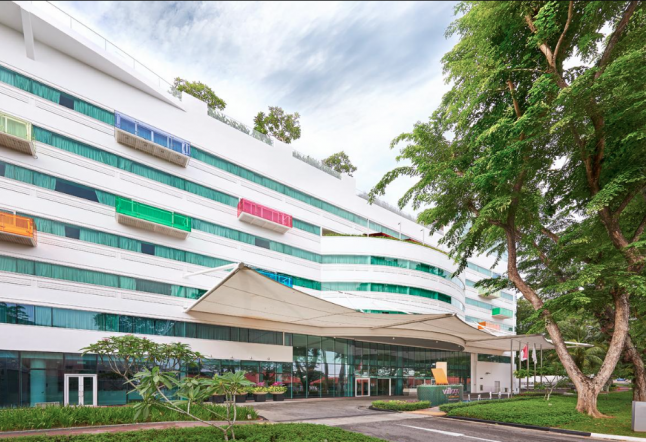 In the sprawling district of Changi, one of the backbones of Singapore's multi-cultural heritage, Village Hotel Changi by Far East Hospitality offers a local and authentic experience for discerning travelers.
The Village Hotel possess the cultural credentials to offer guests an immersive Singaporean encounter guided by their three brand pillars – eat like a local, play like a local and explore like a local. In fact, their whole brand tagline/etho is Live like a Local!
Friendly, understated and cultural – are the unique qualities defining the over 30 years old Village Hotel Changi experiences.
The area is home to many notable hawker stalls, representing every major cuisine in the country. Be spoiled for choice as you feast your eyes on the affordable food spread. It is most famous for having the Malay fragrant coconut rice dish and other local delicatessen.

Head for breakfast, lunch and dinner, as it's open from 9:30am to midnight! This is your chance to eat like a local!
The Village Hotel is walking distance from the Changi Point Coastal Walk along Changi's scenic coastline via a boardwalk that is not known to many.

Divided into six distinct sections, the 45-minute walk begins from Changi Creek (near Civil Service Club) and stretches all the way to Changi Point. Enjoy the sea breeze as you watch aeroplanes preparing to land.

This is a popular family hangout on weekends for overnight picnics, and watching the sunrise at Changi Beach Park (5-minute walk from VHC) is a relaxing option.
Your stay at the Village Hotel Changi will be your opportunity to speak a few words of Singlish (which consists of words originating from English, Malay, Hokkien, Teochew, Cantonese, Tamil and to a lesser extent various other European, Indic and Sinitic languages).
For those looking to burn some calories, and to make their stay a rejuvenating one, you will be pleased to know that the Far More Holistic package entitles you to a 2-hour bike rental, a cozy and clean Club Room along with a Breakfast for 2 Adults at The Saltwater Café, 1 hour Sunday Morning Yoga Session with a Juice Shooter provided, plus the Village Hotel Changi Passport, Walking Trail, and Recipe Cards.
At just 15 minutes away from Changi Airport, the Village Hotel Changi is a favorite for nature lovers and transit passengers on a quick stopover.
Village Hotel Changi – @villageinsg and on Facebook @StayVillage