usada bali shala & kitchen
Published: 24-10-2018 - Last Edited: 12-08-2021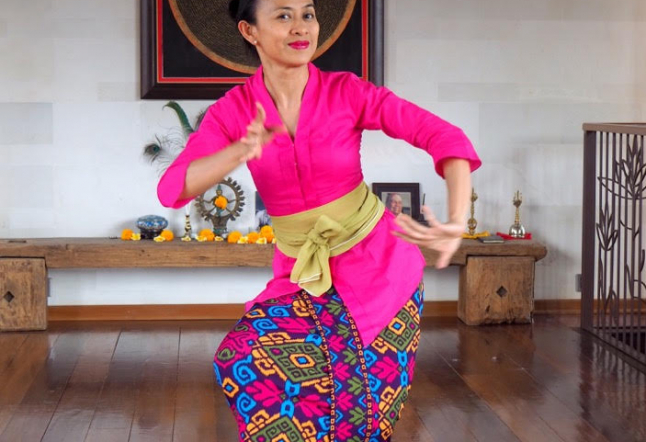 If you are searching for an authentic way to immerse yourself in Balinese culture, Usada, a cultural center in the heart of Ubud, offers yoga, dance, martial arts, holistic workshops, and bespoke experiences such as Homa (fire ceremonies), Melukat (water rituals), cremation ceremonies and visits to Pura (temples).
Bali is loaded with tours or off-the-rack itineraries for tourists, but there is nothing quite like a custom-tailored package to provide a more fitting experience. Usada works with the indigenous artistic and spiritual community – healers, musicians, dancers, and architects – to design personalized events and tours for its customers, allowing travelers to catch a glimpse of local life in Bali.
Usada is deeply committed to honoring Balinese culture and spirituality, preserving the philosophy of "tri hita karana" (the 3 sources of happiness), that is, harmony with nature, the community and the divine. Visitors can try their hand at exceptionally unique classes and seminars, where they can learn about sustainability and permaculture in Bali or the history and iconography of Balinese art.
Usada assists those seeking a passage to transformation through various health and well-being activities, including reiki, chakra yoga, sound baths and plenty more.
The Usada Kitchen provides a feast for the senses with a plant-based menu consisting of dishes skillfully crafted out of locally-sourced ingredients. These Balinese meals are based on the Ayurvedic science of well-being. The kitchen also offer cooking classes to teach you the art of creating Eastern cuisine and the ancient wisdom of seasonal, local, and organic foods.
We took the time to experience one of Usada's cultural offerings – a private water purification ceremony conducted by a Balinese priest at a centuries-old temple in Tampaksiring. This traditional ritual – widely used by the Balinese to heal the body of sickness – took place at night in the midst of lush nature and beautiful cascading springs.
If you would like to nurture your mind, body and spirit in a charming space, then check out Usada's schedule on their website to find out what they currently have on offer. Alternatively, their priests and practitioners are available for private hire, so that you too can experience the magic of Bali's traditions in style.


For more info on Bali's best spots for the modern yogi STAY | SPA | PLAY | EAT | SHOP | YOGA – Download our ULTIMATE BALI GUIDE for free.