toronto yoga show 2014
Published: 09-04-2014 - Last Edited: 03-11-2022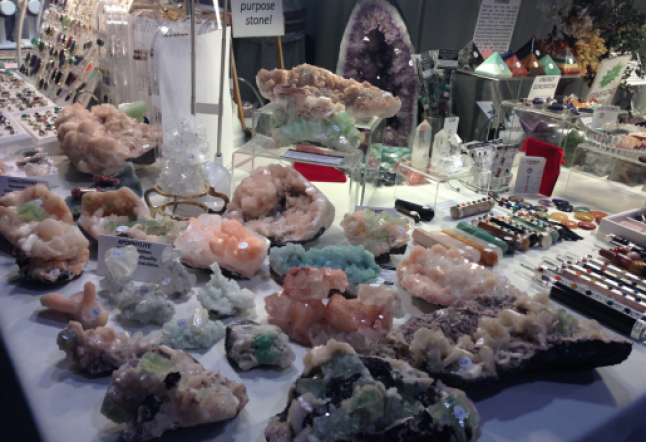 I was blessed to experience the largest yoga conference in North America. The energy in the conference hall was buzzing with light, and the first thing I noticed was hundreds of people practicing asana in the center of the room.
Seeing and feeling the energy of this yoga conference showed me how truly ready this world is for a mindful and wellness revolution. The entire gathering revolves around healing, whether that be through yoga, massage, energy work, food, or teas. It really showed how many paths there are and how all of these paths can unite for one common purpose: yoga. Yoga is union, and the Toronto Yoga show and conference really brings yogis together. The experience includes over 55 hours of Asana, Kirtan, and Meditation with Yin Yoga, Kids' Yoga, Thai Yoga, Gentle Yoga, Bollywoood and dancing.
This conference offers workshops on themes like demystifying the bandhas, freeing the mind from pain, tantra yoga vinyasa, and yin yoga for the chakras. I heard from many that one of the highlights of the conference was the Chakra Journey Sacred Music Concert with Darren Austin Hall. Some other amazing teachers included Rodney and Colleen Lee, JP Tamblayn, and David Robson. With over 60 master teachers, you could feel the energy, and it is so beautiful to know how many people have dedicated their lives to the yogic path and spreading the healing power of yoga to others.
There is so much available in the yoga world, and there are so many paths to whatever you are seeking. With constant yoga practice in the center of all of the rooms (which they call "the yoga garden"), you can get lost in all the different exhibitors surrounding the heart of the yoga conference and the heart of yoga in general. You can have every supplement, tea, outfit, or yoga accessory in the world, but what is yoga really about? Practice! Yoga is the practice of uniting with yourself and releasing layers one by one until getting back to the truth of who you are. Even if you only experience that truth of love for one moment, at least you had that moment, that experience to open your heart and mind to the possibilities; then you know you have a practice, a place that will allow you let go and remember yourself.
Yoga can be more than a practice on the mat. It can be a lifestyle, a lifestyle that revolves around self-love, where you take care of your body/mind/spirit, so you can show up in your highest for the world. Allow the support in – whether it comes in the form of essential oils, vegan protein powders, herbal elixirs, straps, blocks or bolsters – while remembering these are merely tools to help your practice.
Practice loving yourself. Practice being kind to others. Practice asana. Practice meditation. Practice laughter.
Read next >> bliss yoga studio