bliss yoga studio
Published: 30-08-2014 - Last Edited: 03-11-2022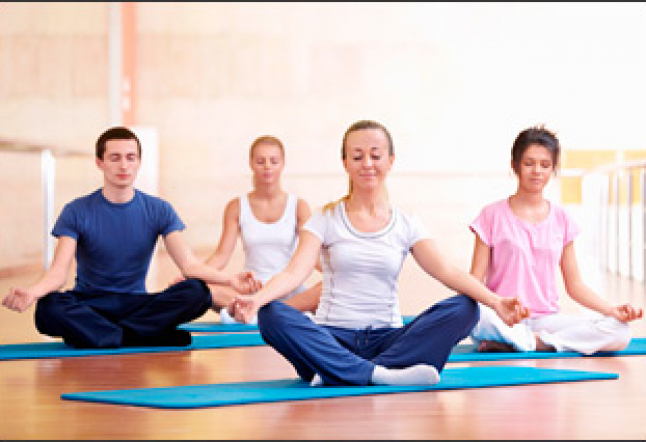 BLISS Yoga Studio is Toronto's West End friendly Yoga Space. The owners believe that yoga is for everybody and they offer yoga classes for every age, physical level and body type. BLISS Yoga Studio has a remarkable variety of daily yoga classes including Meditation, Kundalini, Hatha, Gentle Hatha, Ashtanga, Vinyasa yoga and workshops.
You will find a warm and welcoming vibe as soon as you walk into the door and two yoga studios to practice in, located on Bloor Street West, few steps from the Royal York subway station. BLISS Yoga Studio encourages the development of every level of your being – mental, physical, emotional and spiritual as it has a lot to offer including: One on One Personal Training, Corporate Kundalini Yoga Classes, Reiki, Reflexology, Psychotherapy and Hypnotherapy.
BLISS Yoga Studio has many highly qualified teachers that believe that yoga goes beyond the physical you and is a 5000 year old technology that brings you into balance and harmony. Some of the yoga mentors at Bliss Yoga Studio include: Jelena Duma (co-founder), Havovi Mehta-Belaire, Jessie Malacarne, Margo McLaughlin, Lesley Hadrill, David Aleksis, Guru Fatha Singh and Tatiana Tretiakova
There are also 4 to 5 daily drop in yoga classes including: Gentle Yoga, Yoga for Core Strength, Kundalini Yoga, Yoga Beat, Hatha Yoga and Vinyasa flow Yoga and a large selection of workshops including: Introduction to Mindfulness Meditation, Intro to Yoga, Healthy Back Yoga, Hip Opener Workshop, Yoga for Office Workers, Journey Through the Chakras, Yoga Nidra Workshop, Prenatal Yoga, Postnatal Yoga, Teen Yoga and Kids Yoga.
If you are looking for a new spot to start or dive back into your yoga practice, BLISS Yoga Studio offers unlimited classes for one week for $20 to new students! A friendly yoga community awaits you at this studio and no matter what level you may find yourself at you will be welcomed and encouraged!
Read next >> vayusha yoga studio