the chopra center
Published: 02-11-2020 - Last Edited: 10-10-2022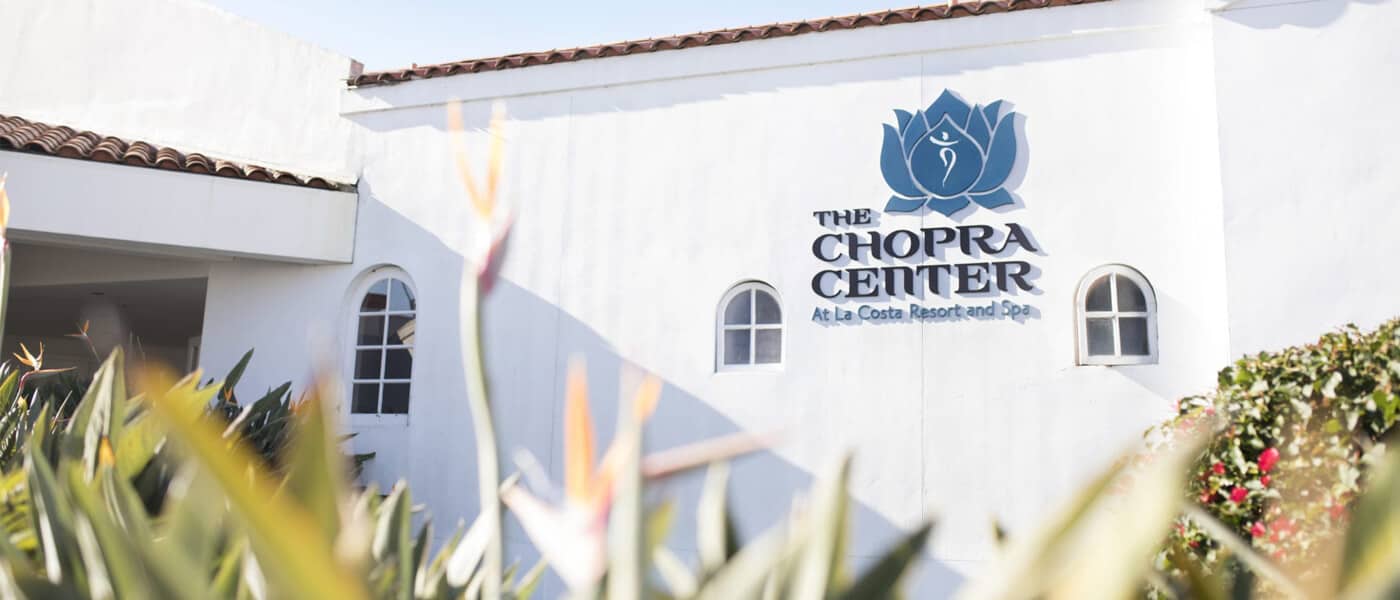 reviewing the ayurvedic treatments at the chopra center spa
An all-inclusive resort with Spanish architecture and a golf course located among the ocean breezes of Carlsbad, California just outside San Diego is perhaps not a place most people would expect to find the ancient healing techniques of Ayurveda being practiced. However, The Chopra Center, situated on the grounds of La Costa Resort is just such a place.

Founded by Dr. Deepak Chopra and late Dr. David Simon, The Chopra Center combines the serenity of the resort atmosphere in which it is located with the rejuvenation and restorative power of Ayurveda's healing tradition. A great variety of healing techniques are practiced at The Chopra Center from therapeutic spa treatments to full medical consultations and treatments.
Upon entering, you first find the boutique, which features various Ayurvedic remedies, dosha-specific oils, teas and supplements, books, CDs, DVDs, clothing and jewelry. Once led back to the Jade Suites where the spa treatments are performed, you enter into a place of tranquility with natural light streaming through windows hung with sheer fabrics and soft soothing colors. All of the Ayurvedic spa treatments begin with a short silent meditation and then the pampering and healing begin.
During my visit I was treated to two of The Chopra Center's signature treatments. The first was the Gandharva Therapy. During this sublime treatment, the therapist periodically plays a large quartz crystal singing bowl that is attuned to resonate with the heart chakra.

Though the bowl was located at my feet, the vibration of the sound filled the entire room, feeling as if the bowl were vibrating inside my head. It is a feeling akin to being underwater and brought me entirely into the present moment. Heated dosha-specific, herb infused essential oils are applied all over the body and massaged gently into the skin.
It was good that my next treatment wasn't until the next day because it took several hours after the Gandharva therapy was completed before my mind returned from outer space.
The second treatment was the Odyssey Enlivening Therapy. It began with an exfoliation performed by the therapist with course cotton gloves vigorously rubbed over my body.

Then, once again, heated oils specifically chosen in accordance with my dosha were applied in a deep tissue massage. Paying special attention to the shoulder blades, lower back and large muscle groups in the body, the massage worked to restore the flow of energy in the body and release pent up tension.

The treatment ended with a light marma point therapy, which involved the application of oils to the energy centers of the body. I must admit to a slight sense of disappointment when the therapy was completed. After two days of absorbing nourishing oils, my skin was radiant and glowing and my mind felt clear and focused.  I would characterize the entire Chopra Center experience as being inside a cocoon of healing and nurturing that stayed with me for days afterward.
Read next >> california vegan