susi
Published: 15-09-2015 - Last Edited: 09-11-2022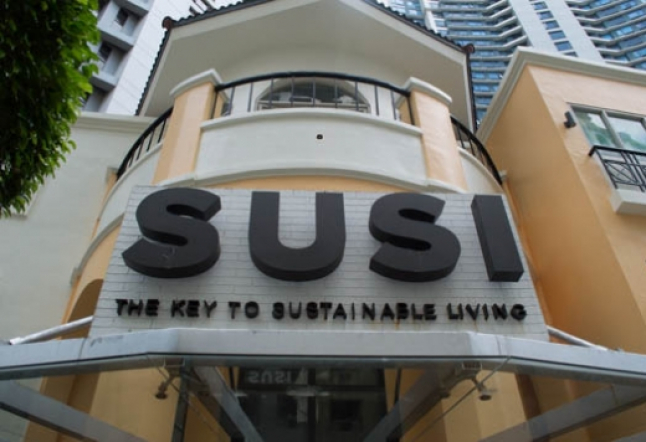 "For the animals. For the planet. For the people", welcomes you, as you step out of the skyscraper-lined streets and into the rustic space of SUSI. SUSI, which means "key" in Filipino, is a vegan & gluten-free restaurant & cafe. Passing by the open kitchen you get a sense of what is to come, as you are guided to your seat. There are two seating options: one on the first-floor sun room or upstairs. If you come, ask to be seated on the first floor, near the glass windows. It has a nice eco-chic vibe, with lots of natural light, and a view of Burgos Street.
This place is all about cuteness and comfort. All attention is paid in the details; from ambiance to recipes. With menu items, such as Fleet Foxes and Modest Mousse, there is a familiar coffee shop melody to sing along with. The service button at every table is a nice touch. You're left alone until you're ready. All you have to do is press the service button and voila, staff instantly appear.
My friend and I started with Moby Dip – an appetizer of deep fried gluten-free bread with three fresh dips, including pesto, tapenade, and hummus. Moby Dip is an excellent, super crispy bread, rich in flavor. For the main dish, I tried Quinotto. The king mushrooms look exactly like scallops and are meaty, with an earthy, lemon flavor, with hints of seaweed. Carb-No-Nara has a lovely presentation and an overwhelming taste of capers.
Besides the food, the smoothies are worth trying, as they have the right amount of flavor from each ingredient. Delicious desserts are prepared fresh daily. As one of the few Vegan restaurants in Manila, this place is worth checking out for a thoughtful vegan menu and nice ambiance.
Read next >> bliss cafe