PACT organic cotton clothing line
Published: 11-11-2016 - Last Edited: 26-10-2022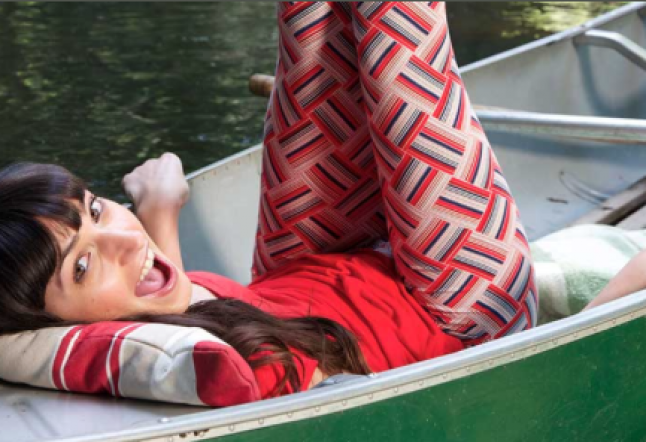 PACT's certified organic cotton clothing is designed to make you feel good, inside and out.
Manufactured in India, PACT clothing is committed to organic cotton and every piece of clothing is made with careful awareness in order to minimize their impact on the environment. They also focus on improving the conditions and quality of life for the people that make PACT's clothing. They believe that organically grown and farmed cotton is the key to overcoming the labor and environmental challenges of the apparel industry.
With a mission to change the apparel industry for good, PACT unites the collective vision of organic cotton farming, responsible manufacturing, sustainable and ethical certifications and values-based shopping. No toxic chemicals are used in the growing of their organic cotton, which doesn't damage the soil, requires less energy and water, and also has less impact on the air.
It shows in the quality of their clothing, which, thanks to the cotton, is incredibly soft and cozy. Their shelf bra camisoles provide an additional layer of warmth and comfort when worn underneath one of their t-shirts. PACT's leggings are form-fitting, yet breathable and easy to move around in, making them perfect for yoga. Even their hoodies are as cozy as pajamas, but with the polished fit of activewear!
PACT's men's clothes are also well-made. Their undershirts, much like their camisoles, can be easily worn under clothing and their sweatpants are soft and comfortable. They are well constructed with two spacious pockets and a drawstring waist for a fully customizable fit.
Their clothing runs a little small, so be sure to order a size up if you are more partial to a looser fit.
PACT succeeds in its mission to produce quality clothing without adversely impacting the environment – and as their website says:
"Change starts with your underwear!"
Normal
0
false
false
false
EN-US
JA
X-NONE
/* Style Definitions */
table.MsoNormalTable
{mso-style-name:"Table Normal";
mso-tstyle-rowband-size:0;
mso-tstyle-colband-size:0;
mso-style-noshow:yes;
mso-style-priority:99;
mso-style-parent:"";
mso-padding-alt:0cm 5.4pt 0cm 5.4pt;
mso-para-margin-top:0cm;
mso-para-margin-right:0cm;
mso-para-margin-bottom:8.0pt;
mso-para-margin-left:0cm;
line-height:107%;
mso-pagination:widow-orphan;
font-size:11.0pt;
font-family:Calibri;
mso-ascii-font-family:Calibri;
mso-ascii-theme-font:minor-latin;
mso-hansi-font-family:Calibri;
mso-hansi-theme-font:minor-latin;}
Read next >> agoya loops