niche cafe and bakery
Published: 14-08-2019 - Last Edited: 24-10-2022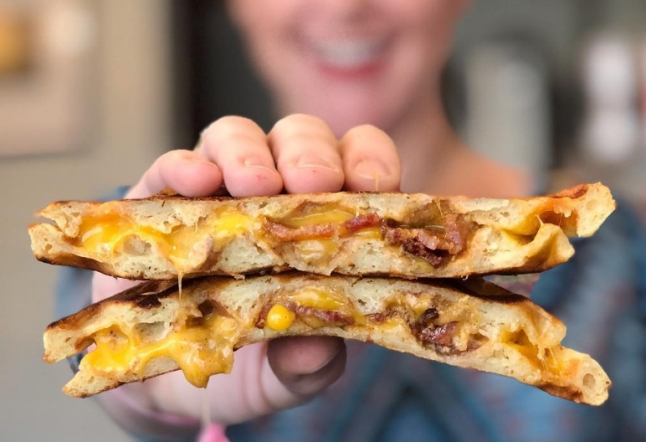 Eat. Drink. Smile. Niche Cafe and Bakery was created with the idea of letting the everyday things in life bring you joy. And here, at this tasty and cozy cafe, it is easy to be reminded of the beauty (and deliciousness!) of the simple things, like a fresh-baked Nutella and oat cookie.
In a world where choosing to or needing to eat gluten-free often means difficulties in finding the right meal and having barely any options to choose from, the menu at Niche Cafe is an absolute breath of fresh air. Here, you can relax and pick whatever you want from the diverse menu without worrying about your gluten allergy, as absolutely every single thing on the list is gluten-free.
With years of experience in French cuisine, the chef shows this influence through their signature dishes. The gluten-free bread comes in the form of mouth-watering focaccia bread, baguettes, waffles, and more. As you walk into the restaurant, you are greeted by the delicious scent of fresh food, and a wide array of cookies, muffins, and tastier baked goods in the case on the front counter.
A chart hangs in the restaurant which lists all of their dishes and showing whether they are Vegan, Paleo, Vegetarian, or Dairy Free– a useful concept inspired by cafes in Australia, making it incredibly easy to make sure that the dish you are getting is right for you and your diet.
Things we tried; Veggie Burger: composed of a pattie handmade from black beans, gluten-free oats, rice jalapeno, cilantro and egg, and topped with spinach, kale, corn, and cilantro. Delicious and filling! (Dairy-free, and vegetarian). Tofu Bowl of Hash: Tofu, cabbage, spinach, tomato, carrot, and seeds scrambled together and topped with creamy avocado sriracha dressing (Vegan!).
The fresh-baked pastries! Always fresh, always a new and innovative selection, and of course, always gluten-free and baked with health in mind!
Read next >> lite/dark