moon juice
Published: 07-10-2017 - Last Edited: 08-11-2022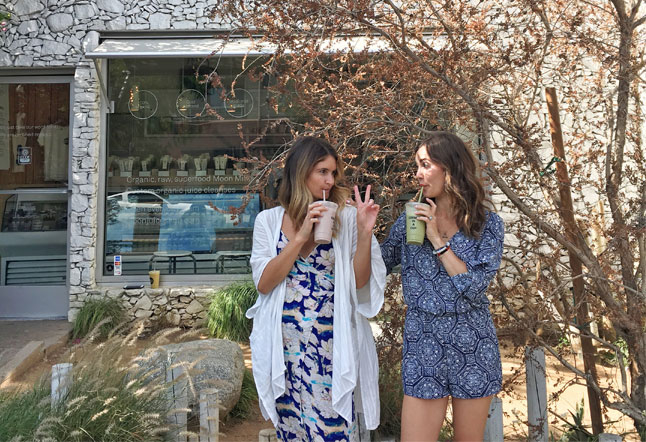 After spending time at Moon Juice on Rose Ave, one of the coolest streets in Venice, CA and learning more about their products and the company, we are truly impressed by what they have created.
Every person who walked through the door seemed visibly happier and healthier than normal…which had us thinking: can we just live in Moon Juice land forever?
So a little background…they have plant-based milks and smoothies that use their juices as a base, snacks, "Dusts", your favorite organic high-quality herbs, powders and adaptogens, and now even 100% plant-based chocolates. Yes, chocolates!
The staff is warm and welcoming and you immediately feel part of the Moon Juice family. Have a question about any ingredient in a juice, smoothie, dust, snack, or chocolate? They've got a wealth of knowledge to throw your way.
They also curate cutting-edge wellness products such as the ocean minerals shot from QuintEssential in order to get the mineral salts that are essential for the body but not often found in enough foods.
Moon Juice offers such a wide variety of juices and milks that are detoxifying and good for the immune system as well as every powder and superfood you could want and need, such as Cordyceps, Lucuma, Reishi, Maca, Ashwagandha, probiotics, plant-based protein powder and more. The best part is that all juices can be customized or "alchemized" into a smoothie by adding a frozen banana or avocado and some magical dusts!
All dusts are blends of adaptogenic herbs and medicinal mushrooms for beauty and well-being. Each one is specific to its purpose (i.e. Dream is good for sleep/relaxation, etc.) We love drinking a smoothie with a purpose!
Moon Juice is all about elevating the body, beauty and consciousness and we can recommend them as your new go-to LA juice shop. If you're heading down to Rose Ave in Venice, make a pit stop.They are neighbors to some of the coolest and high-vibe places in Venice.
Check out our tasting experience – there is so much goodness in this store.
Read next >> cru